18 tips to prepare your business for the most common insurance claims
These tips can reduce the likelihood of an insurable incident before it occurs.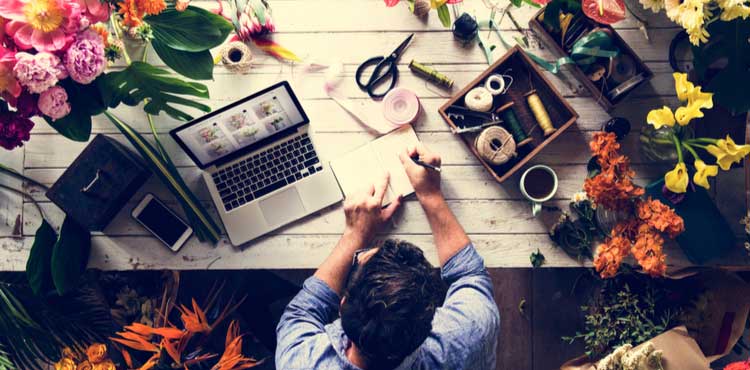 Don't get us wrong. Business insurance is always going to be our first love, but preventing claims – or at least reducing their likelihood – takes a close second. So here are 18 expert tips that can help your business avoid 10 common disasters.
Minimize burglary and theft
1. Put timers on your lights
"Set up a system where different room lights are turned on each night, keeping the perception of consistent late-night workers." – Sacha Ferrandi, founder and owner of Source Capital Funding, Inc.
2. Keep burglars in the dark
"Blinds or remote tinted windows offer an excellent deterrent for spontaneous theft and break-ins." – Sacha Ferrandi
Minimize fire
3. Take action in the off season
"Wildfires aren't predictable, but… in the off season, you can create a defensible space around your business." – Gail Moraton, business resiliency manager for the Insurance Institute for Business & Home Safety
4. Invest in equipment
"An automatic fire alarm that alerts the fire department can minimize potential fire damage." – Keith Erwood, founder and CEO of Continuity Co., LLC
Minimize water and freezing damage
5. Assess your flood risk
"In times of heavy or light rain, does water tend to pool around your building? Does it collect in the roadways near your office? Are you located near a river or other waterway?" – Keith Erwood
6. Figure out FEMA before a flood
"Anyone you might ask for money from is going to require a lot of paperwork, and it's important to know what that paperwork is before a disaster strikes so you have it available." – Jeff Schlegelmilch, deputy director for the National Center for Disaster Preparedness at Columbia University's Earth Institute
Minimize wind and hail damage
7. Know what to expect
"Wind, hail, fire, and even earthquake risks can be evaluated by looking at your region for past events or likelihood of events." – Keith Erwood
8. Check for dastardly debris
"Check on trees that could possibly fall and trim any branches that could pose a flying debris risk." – Edward Colson, owner of Ready Northwest
Minimize customer slip-and-falls
9. Reduce clutter
"Implement a written policy requiring sweeps of the store every 15 minutes, and assign an employee the duty of conducting sweeps and have them note when the sweep was done on a written sheet." – Evan Walker, owner of The Law Offices of Evan W. Walker
10. Get general liability insurance
"It goes without saying that all business owners should maintain adequate premise liability insurance to pay for a loss that may arise from a slip and fall." – Jeffrey Reiff of The Reiff Law Firm
Minimize customer injuries and property damage
11. Consider safety
"If the business is in a high crime area, it is important to employ security personnel to guard against suspicious individuals who might inflict harm to patrons at or near the premise." – Jeffrey Reiff
Minimize product liability
12. Do a "real people" test
"Before putting a product on the market, a company should test how 'real people' use the product so that they can make it reasonably safe for them." – Thomas Simeone, trail attorney and managing partner of Simeone & Miller
13. Write clear instructions
"A company can be sued for injuries as long as the product was used for one of its intended uses, not just its primary use. A company should be clear in its directions about what the product should and should not be used for." – Thomas Simeone
14. Add warnings
"If a product can't be made completely safe, a company can still avoid liability by warning about the risks." – Thomas Simeone
Minimize vehicle accidents
15. Keep vehicles in good shape
"Change your oil regularly, check the fluids often, and be aware of tire tread and brake pads. If your car is operating smoothly, it can help keep you safe while driving." – Mark McKinney, owner and operator of Varsity Driving Academy
16. Train drivers for bad weather
"If the weather gets so bad that your comfort level lowers, pull to a safe place, park, and turn off your lights. Other drivers will have just as hard of a time seeing the road and will look for lights to follow." – Mark McKinney
Minimize struck-by-object injuries
17. Perform regular safety audits
"In order to ensure that the health and safety policy and arrangements are effective, there needs to be a regular audit, which should ideally be independent. This should be carried out annually." – Bryan Richards, managing partner at Arinite Health & Safety Consultancy
Minimize reputational harm
18. Regulate your employee's social media activities
Consider incorporating your social media policy into your employee's training to ensure they understand how to avoid libel when they post on behalf of your company.
Compare quotes from trusted carriers with Insureon
Complete Insureon's easy online application today to compare insurance quotes from top-rated U.S. carriers. Once you find the right policy for your small business, you can begin coverage in less than 24 hours.