Cyber Liability Insurance
Save money by comparing insurance quotes from multiple carriers.

We partner with trusted A-rated insurance companies
What is cyber liability insurance?
Cyber liability insurance

Cyber liability insurance can pay for expenses if a small business suffers a data breach or malicious software attack, including customer notification, credit monitoring, legal fees, and fines.
When do businesses need cyber liability insurance?
When criminals infiltrate a network, steal data, or hold data hostage, the business they steal from could be held liable. A data breach at a small business can end up costing thousands of dollars in customer notification expenses, attorney's fees, and fines or settlements.
In fact, the average cost of a small business data breach is $86,500, according to the internet security firm Kaspersky Labs. The coverage included in cyber liability insurance pays these costs, allowing your company to survive a breach.
Small businesses are a common target for cyberattacks
Many business owners assume hackers won't target their small business, but a recent report by Verizon found that 61% of all cyberattacks hit small businesses. These attacks are often successful since small businesses are less likely to have a strong defense.
Hackers often target retailers, healthcare organizations, and financial service providers, but any business can fall victim to a data breach. Cyber liability insurance is a key policy for companies that handle sensitive information, work in the cloud, or operate in cybersecurity.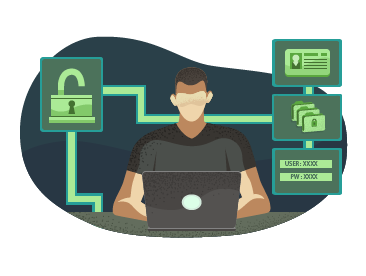 Businesses that purchase this policy typically handle:
Credit card or bank account information
Medical information
Social Security or driver license numbers
Customer names, email addresses, phone numbers, and addresses
Cybersecurity for other businesses
First-party versus third-party cyber liability insurance
There are two types of cyber liability insurance. First-party coverage helps cover expenses when your network is hacked or your data is stolen. Third-party coverage offers protection when a client sues your company for failing to prevent a breach at the client's business.
First-party cyber insurance can cover:
Cyber extortion payments
Hiring an expert to investigate the breach and assist with regulatory compliance
Notifying affected customers
Customer credit and fraud monitoring services
Crisis management and public relations
Business interruption expenses, such as the cost of hiring additional staff, renting equipment, or purchasing third-party services
Third-party cyber insurance can cover:
Legal defense costs
Settlements if you and the client settle out of court
Judgments you're legally obligated to pay after a data breach
Other court costs
Examples of data breaches
Cybercrime is a multibillion-dollar industry. Security firms constantly struggle to stay one step ahead of hackers looking for lucrative victims. Even with careful security measures in place, catastrophic data breaches can, and do, occur.
Here are a few examples:
Cyber liability insurance costs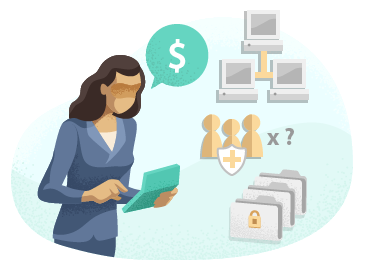 Cyber liability insurance can be an affordable option for a small business. Several factors affect policy costs, including:
Amount of sensitive data handled
Your industry
Coverage limits
Number of employees
View Costs
Learn more about cyber liability insurance
Compare cyber liability insurance quotes
Save money by comparing insurance quotes from multiple carriers.