Small Business Liability Insurance
Quotes in 15 minutes. Choose your industry to get started.

We partner with trusted A-rated insurance companies
Find cheap small business insurance
These three methods can help you protect your small business and save money at the same time.
How can I save money on business insurance?
It's possible to find affordable small business insurance with a few simple steps. First, compare quotes from different insurers. Then, see if you can bundle policies for a discount. Finally, manage your risks to reduce your claims and lower your premium. The cheapest policy isn't necessarily the best – without adequate protection, you may end up paying more further down the road.
Business insurance protects against lawsuits
Business insurance may seem like an investment you'll never use. However, according to The Hartford:
43% of small businesses were threatened by or involved in litigation
Nearly one in five small businesses face employee litigation
In other words, lawsuits aren't just a problem for big corporations. When even a frivolous lawsuit can cost tens of thousands of dollars, small business insurance is almost always more affordable than being sued.
3 ways to get affordable commercial insurance
Compare quotes
The policies and services provided by insurance companies can have significant differences. Shop around to find the best coverage and price for your business.
Bundle policies
Insurance companies often give discounts when you buy more than one policy.
Manage risk
The fewer claims you make on your policies, the cheaper your coverage will be.
Compare quotes for cheap small business insurance
You could find quotes by contacting insurance providers directly, but there's an easier way to compare your options. Start by completing a free online application with Insureon – it only takes about 15 minutes, and it's the quickest way to get quotes from top-rated companies.
We'll send you quotes via email and you will have access to our customer portal so it's easy for you to review coverage terms, compare prices, and find an affordable policy that meets your needs.
Keep in mind that the cheapest small business insurance policy isn't necessarily the best. When you're comparing quotes, consider these factors:
Carrier ratings. Independent agencies rate the financial strength of insurance companies. A cheap policy from a low-rated insurer may mean the coverage isn't that great.
Deductible. A high deductible can make your insurance premium more affordable, but remember that you're responsible for paying the entire deductible amount before you can collect benefits.
Policy limits. Your policy limit is the total amount your insurer will pay on claims. A lower limit usually means a cheaper premium, but it also means less coverage. Ask your agent how much is enough for you.
Inclusions and exclusions. Inclusions are the events a policy covers and exclusions are the ones it doesn't. Cheap insurance isn't a good deal if common risks aren't covered.
Insureon's licensed agents can walk you through your offers and help make sure you get the appropriate coverage at the most affordable price.
Bundle policies for affordable small business insurance
If you've ever gotten an offer to combine your cable, internet, and phone service for a discount, you know how bundling can save you money. Business insurance is no different: Many carriers offer a price break when you buy multiple policies.
A business owner's policy (BOP) is the most common discounted insurance bundle for small businesses. It combines general liability insurance and commercial property insurance, making both of these essential coverages more affordable.
A BOP often includes business interruption insurance, which helps businesses recover from forced closure, such as renovation after a fire. Depending on your business, you can likely bundle other policies to save money.
If you are curious about what you can expect from your business insurance bill, check out our business insurance cost analysis.
Manage risk to keep small business insurance affordable
Insurance companies may charge more if they determine you run a high-risk operation. The good news? You may qualify for cheaper business insurance if you address trouble spots.
For example, theft accounts for 20% of all small business insurance claims and customer injuries (usually slip-and-fall accidents) are 10% of all claims, according to a study by The Hartford.
Many insurance companies offer a discount on property insurance for businesses that invest in a central burglar alarm. Insurance carriers are particular about what qualifies for a premium reduction, so it's best to check first to make sure your upgrade will lead to a cheaper policy.
Other risk management strategies that can reduce your likelihood of claims:
Keep your office or storefront up to code
Install security cameras and alarms
Clean spills immediately
Keep walkways clear of clutter
Add lighting to dark areas
Install handrails on stairs
Small business insurance costs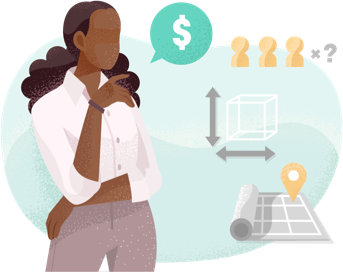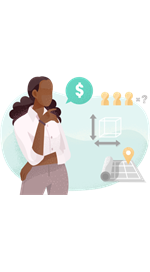 Business insurance is a broad category that covers many different types of insurance. Factors that can affect the cost of business liability insurance include:
Policy type
Industry and risk factors
Coverage limits
Location
Number of employees
View Small Business Insurance Costs
Compare insurance quotes for your business
Save money by comparing insurance quotes from multiple carriers.