Professional Liability Insurance
Save money by comparing insurance quotes from multiple carriers.

We partner with trusted A-rated insurance companies
What is professional liability insurance?
Professional liability insurance

Professional liability insurance protects small businesses by covering legal defense costs, settlements, and judgments from client lawsuits claiming that work was unsatisfactory.
Does your small business need professional liability insurance?
Professional liability insurance is designed for businesses that make a living off their expertise.
Even the most experienced and thorough professional service provider makes mistakes. Unfortunately, clients may not be so understanding if your error costs them considerable time or revenue.
Professional liability insurance helps protect you from unsatisfied clients. For example, if you miss a project deadline, make an omission in your work, or provide ineffective business advice, your client may sue.
If you're served with this type of lawsuit, your professional liability insurance policy will cover legal defense costs up to your policy limit.
Does professional liability insurance cover losses related to the coronavirus (COVID-19)?
Professional liability insurance protects your business when a client sues over your work performance. That means it might provide coverage when a client sues over a project you were unable to finish or a deadline that you missed due to the coronavirus.
Keep in mind that many business insurance policies exclude communicable disease coverage. If you think you're eligible for a claim, contact your insurance company's claims department.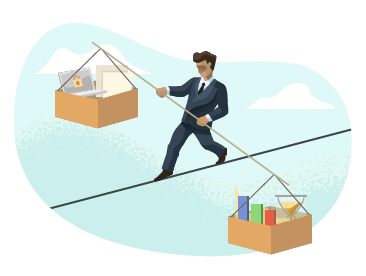 Professional liability insurance typically covers:
Work mistakes and oversights
Undelivered services
Missed deadlines
Claims of negligence
While most of these terms are clear-cut, claims of negligence can be more complicated.
When a client hires you based on your specialized skills, they are entitled to a reasonable standard of care. If your work causes financial damage to a customer, you can be accused of professional negligence.
Do some clients require you to carry professional liability insurance coverage?
Yes, clients may request a certificate of insurance as proof that you have coverage. They want peace of mind that if you don't meet their standards, they can recoup their losses.
Maintaining your professional liability coverage offers you the same assurance.
Many professional liability insurance policies are written on a "claims-made" basis with a retroactive date. This means that in order to collect your insurance benefits, your professional liability policy must be active:
When an alleged mistake occurs, and
When the claim is filed
With a claims-made professional liability policy, your coverage kicks in only when you file a claim during the policy period. Continuous coverage is key if you don't want to pay out of pocket for lawsuits.
How much does professional liability insurance cost?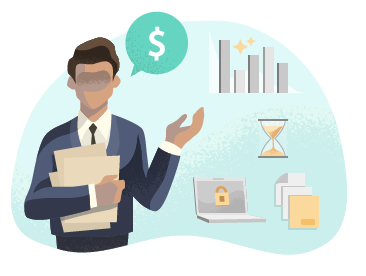 Several factors affect professional liability insurance costs, including:
Industry and risk factors
Coverage limits and deductible
Business size
Day-to-day operations
Claims history
Professional liability insurance costs about $60 per month. Most Insureon small business customers (51%) pay between $500 and $1,000 per year for their policies.
View Professional Liability Costs
How does professional liability insurance protect different professionals?
Accountants and auditors
Professional liability insurance for accountants and auditors covers the costs of lawsuits based on accounting errors, data entry errors, miscalculations, or lost documentation. Because the policy offers indirect financial protection for the client, some clients will require proof of insurance before they agree to work with your firm.
Architects
Professional liability insurance protects architects against accusations that a building design does not meet project specifications, was delivered late, or contained errors. A client contract might include a clause that requires this policy's protection.
Consultants
Professional liability insurance for consultants offers financial compensation for lawsuits alleging ineffective advice or inaccurate projections. Some clients may ask you to provide proof of professional liability insurance before they agree to work with you.
Engineers
Professional liability insurance for engineers covers financial protection from lawsuits over disputes such as cost overrun, delivery delays, and problems with construction materials. You may need to provide proof of professional liability insurance to a client, partner, or licensing board for some projects.
Is there a difference between professional liability and errors and omissions insurance?
The short answer is no. Different industries use different terms for the same type of coverage. You may also see professional liability insurance called errors and omissions (E&O) insurance, even though they're identical except for the name.
Errors and omissions insurance is used most often for insurance agents, real estate agents, tax preparers, and IT professionals.
Lawyers and doctors refer to this policy as legal or medical malpractice insurance. (While Insureon doesn't offer quotes for malpractice insurance, our licensed agents are happy to provide doctors and lawyers the other critical insurance they need.)
How does professional liability insurance differ from general liability insurance?
General liability and professional liability insurance both protect against common small business liability claims, but they cover different types of lawsuits.
General liability insurance covers customer bodily injuries, customer property damage, and advertising injuries. In contrast, professional liability insurance covers any legal defense costs when a client or customer suffers a financial loss due to your professional services or advice.
How do I get a professional liability insurance certificate?
Complete our easy online insurance application to get free quotes. Insureon's expert insurance agents can help you choose the best professional liability coverage that meets the needs of your small business. You'll typically be able to get coverage quickly and receive a copy of your professional liability insurance certificate on the same day.
Want to learn more about this policy? Find answers in our frequently asked questions about professional liability insurance.
Compare professional liability insurance quotes
Save money by comparing insurance quotes from multiple carriers.