Occurrence vs. claims-made insurance: Why it matters
Occurrence and claims-made insurance policies differ both in coverage and in cost. Find out what each type of policy offers before you buy insurance for your small business.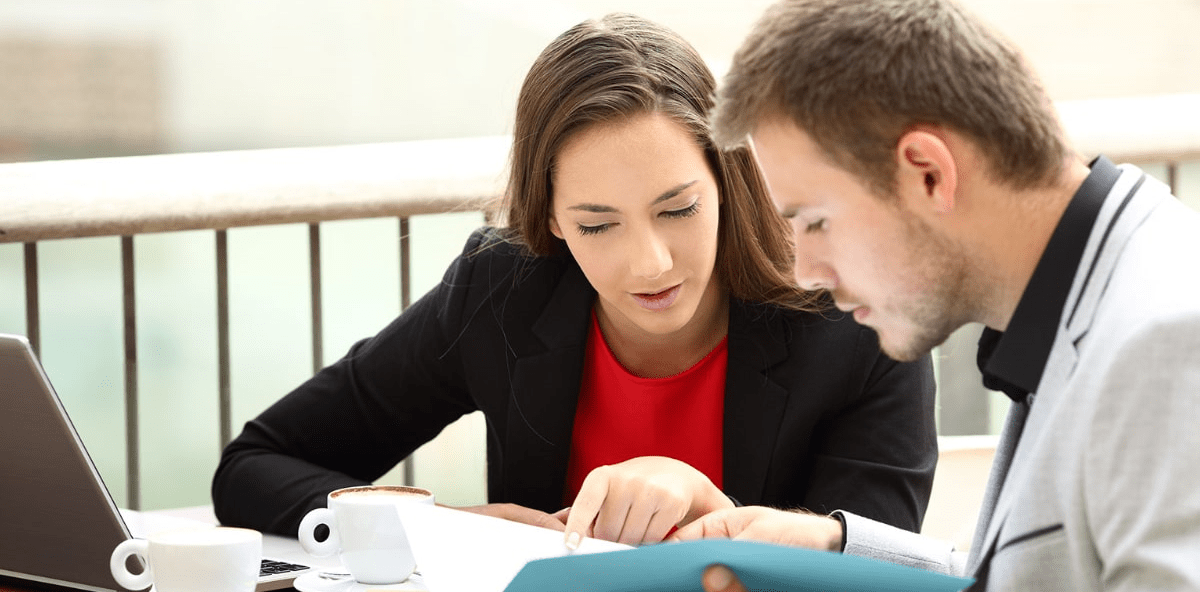 For small business owners, it's important to understand the difference between occurrence vs. claims-made insurance before you purchase a policy.
The two policy types can affect what you pay for coverage and the lifecycle of some of the most common small business insurance coverages. For example, general liability insurance is mostly available as an occurrence policy, while professional liability insurance, errors and omissions (E&O) insurance, and directors and officers (D&O) insurance mainly have claims-made coverage.
What is an occurrence-based policy?
With an occurrence-based policy, you'll be protected as long as the loss happened during your policy timeframe. As long as you were insured when the incident occurred, you can file a claim with your insurer. Occurrence coverage typically accommodates "long-tail" events – situations that don't produce lawsuits or claims right away.
What is a claims-made policy?
With a claims-made policy, your coverage only kicks in when you file a claim during the policy period. As long as an insurable event happened after the policy's retroactive date, your insurer should provide coverage. A claims-made policy covers claims filed wile your insurance is active. If you canceled your policy – or forgot to pay your premium and the insurer canceled it – you'll be uninsured.
Extended reporting and prior acts coverage
If a loss or incident happened before your policy started, your insurer won't provide coverage. Instead, you'll need prior acts coverage. This coverage will provide protection back to your policy's retroactive date.
Some insurance carriers provide the option to purchase an extended-reporting period (ERP) or tail coverage for certain claims-made policies. An ERP can help your cover claims even past your policy expiration date. However, an ERP only applies to losses that happened during the prior policy period and for which you now need to file a claim.
Combined, prior acts coverage and tail coverage can provide you more peace of mind thanks to the added protection for your business.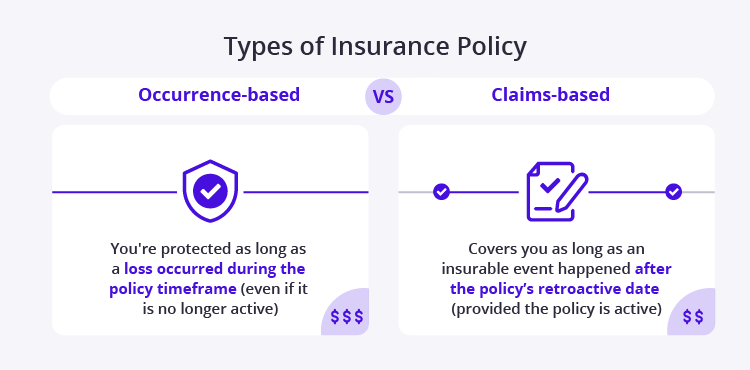 Policy limits: Claims-made vs. occurrence
When you purchase a policy, you have to decide how much protection you need with your aggregate limit. This refers to how much coverage you have available for all future claims. Per-occurrence limit is the most your insurance company will pay for a given incident.
With occurrence policies, your aggregate limit resets every year. For example, let's say you purchased a $1 million occurrence-based general liability policy. In year one, you get sued for $1 million. When your policy renews at the beginning of year two, you'll have another $1 million of coverage to protect you.
In short, occurrence-based policies provide ample coverage as long as you keep renewing them. For this privilege, you'll generally pay more than you would for claims-made policies.
With claims-made policies, the amount of coverage you purchase must last for as long as you keep your policy. For example, if you had a $1 million claims-made policy and a client sues you for $1 million in the first year, you would have no further protection in your policy. Unless you increase your policy limit in the second year, you would be uninsured.
Find small business insurance quotes from top U.S. carriers
What is better claims-made or occurrence?
With occurrence vs. claims-made, is one policy type better than the other? It depends on your business needs.
Occurrence-based policies are simpler to own
When you switch insurers, you'll still have the ability to file claims on your prior work, unlike with claims-made policies.
Occurrence-based policies also offer more peace of mind
As you get a new aggregate limit each time you renew your policy, your won;t have to worry about a large claim exhausting your limit.
Claims-made policies have lower initial premiums
But this can also pose problems when you cancel them or switch to an occurrence-based policy.
You run the risk of exhausting your claims-made policy limit
If you have several large claims under your current policy, you could reach your coverage limit in a short amount of time.
The final answer depends on what you and your business need
If you're just starting out, you may want a lower cost claims-made policy. And if you don't plan to cancel your policy, this may be perfect.
However, for a larger firm with more disposable cash and more assets at risk than a new firm, an occurrence-based policy may be more appropriate, even though it costs more.
When you're shopping for small business insurance, always ask your agent which types of insurance are occurrence-based or claims-made.
Get quotes from trusted carriers with Insureon
You may also like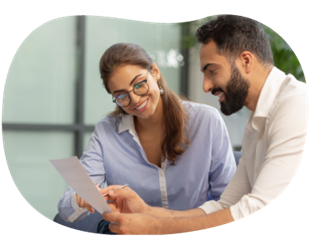 Best options for buying small business insurance in 2023
When buying small business insurance, it's important to choose reputable insurance companies. The following are some of the best providers for the most necessary and affordable types of business insurance coverage.
Go to article