Small Business Liability Insurance
Quotes in 15 minutes. Choose your industry to get started.

We partner with trusted A-rated insurance companies
How much does small business insurance cost?
Small business owners can get a good idea of the average cost of business insurance by looking at pricing data from the thousands of businesses that found policies with Insureon.
Estimated insurance costs for Insureon customers
The first policy that most business owners need – and also the least expensive one – is general liability insurance. In an analysis of 28,000 small business owners who purchased commercial insurance through Insureon, the median cost of general liability insurance was $42 per month or $500 per year. The median cost of a business owner's policy, which bundles general liability with property insurance at a discount, was $53 per month or $636 annually.
The chart below shows median annual premiums for common policies. We use medians instead of averages when talking about insurance costs because the median excludes extremely high and low premiums.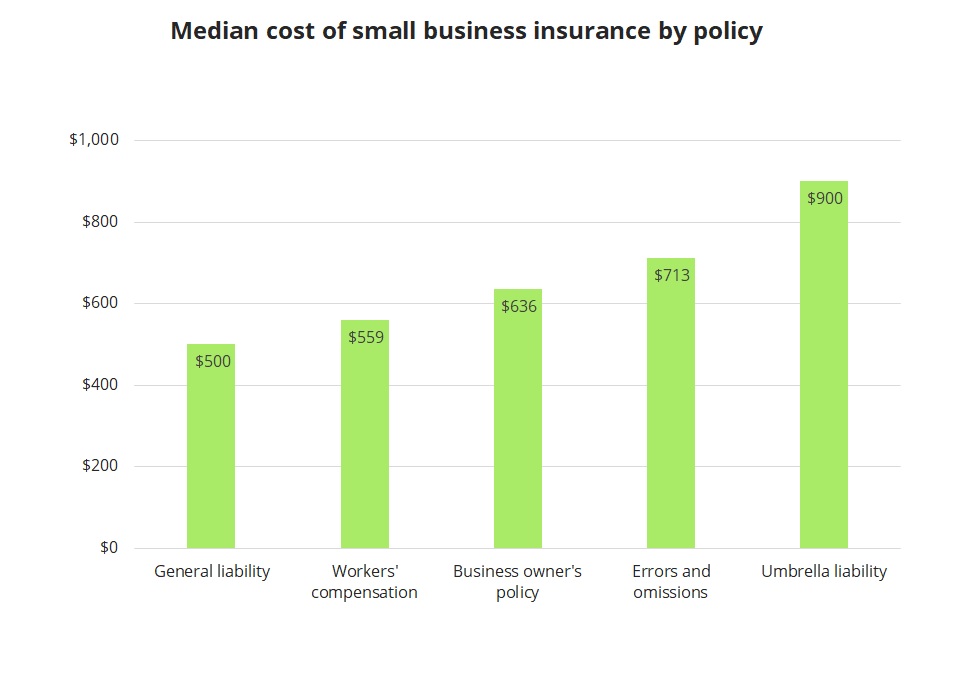 See details about small business insurance costs for common policies:
Small business insurance quotes in 15 minutes
Insurance costs also depend on your profession
Because general liability insurance covers third-party property damage, professionals who are responsible for client or customer property typically pay more for this policy. The higher the chance of you making a claim, the more you can expect to pay for coverage.
To see insurance costs for businesses in your industry, visit our industry-specific cost analyses:
Who is the average Insureon customer?
Insureon is a resource for a variety of small business owners. We have helped everyone from IT / tech businesses to house cleaners, management consultants, and restaurants with their small business insurance needs.
To know how your business compares to other businesses, it's helpful to get an idea of who we insure. The majority of our customers have:
1-5 employees
Annual revenue ranging from less than $50,000 to more than $200,000
Five years or less in business
Many businesses have only one employee
The majority of small businesses (62%) in this analysis have only one employee. Another 16% of businesses had two employees.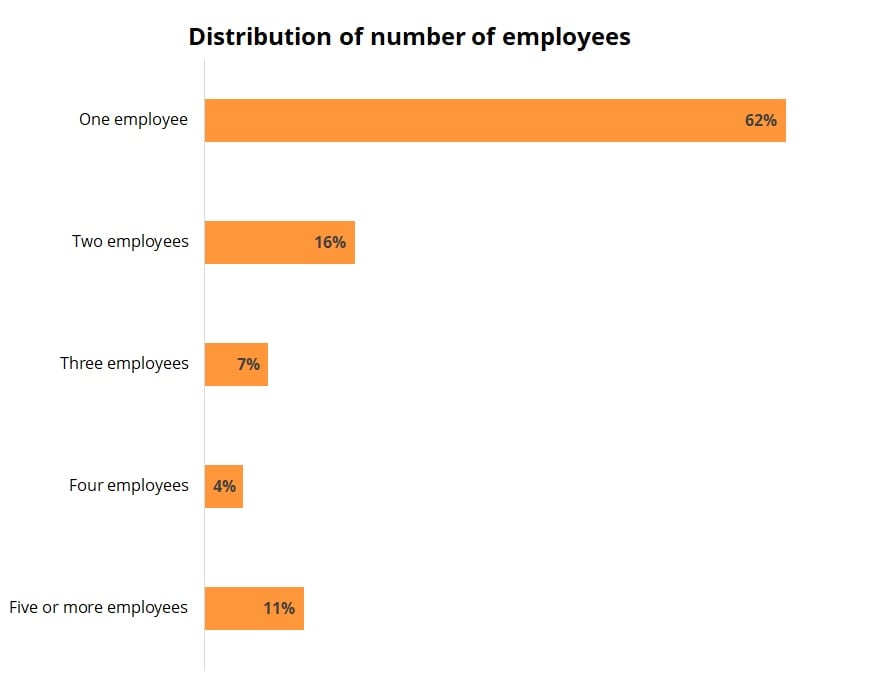 60% of businesses earn less than $100,000 annually
The median revenue of the small businesses included in this analysis is $60,000. The majority of clients (around 60%) have less than $100,000 in annual revenue.
Most companies were in business for 5 years or less
The majority of companies included in this analysis (71%) have been in business for five years or less.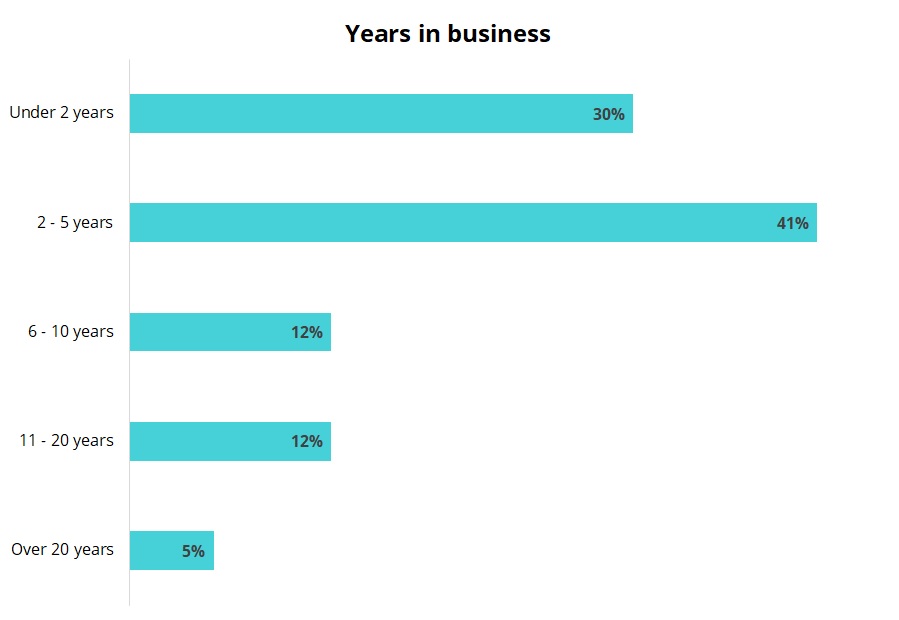 Compare free quotes for your business
Save money by comparing insurance quotes from multiple carriers.