How to compare small business insurance quotes to get the best price and coverage
Comparing small business insurance quotes goes beyond looking at the premium.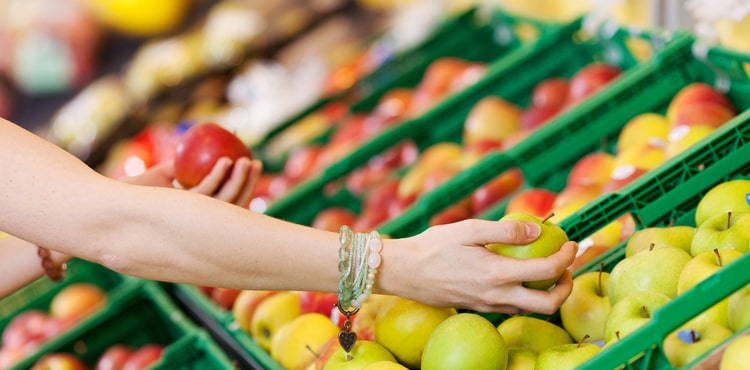 You did it – you applied for small business insurance quotes and you're excited to see the offers that can help you protect your business. But now that you have insurance estimates from top providers in front of you, you may be wondering how to choose the policy that best fits your needs.
So now what? Keep reading for a step-by-step guide to interpreting and comparing insurance policies. (Hint: the premium is only one part of the equation!)
Comparing and understanding business insurance quotes
When you receive multiple quotes from Insureon, there's no need to research the insurance providers' ratings or financial standing. We only do business with the top providers in the industry. So for each policy you review, you can expect outstanding coverage.
Here are a few tips to help you effectively compare small business insurance quotes and choose the policies that suit you best:
Know the premium cost isn't the whole story
For small business owners with lean budgets, it can be tempting to make a purchasing decision based solely on the "bottom line."
But before you make a decision based on premiums, keep in mind that you're purchasing insurance to protect your business. So while one policy may cost a little less, be sure you know why it is priced that way. Does it leave out coverage you may want later on? Are the limits high enough to comply with client contracts? Try to look beyond dollar signs and sift through the details that distinguish one policy from another.
Look at inclusions and exclusions
Some of the defining details of each policy are inclusions (covered events) and exclusions (events that your insurance won't account for). Pay attention to these items because they determine the terms of your coverage. For example, when reviewing commercial auto insurance quotes, you'll want to see the level of coverage each policy offers for bodily injuries, property damage liability, collision coverage, uninsured motorist coverage, and personal injury protection.
No matter the kind of policies you're reviewing, never assume that the coverage involved in all quotes is the same. The last thing you want to do is accidentally purchase a policy because you thought it had the protection it actually doesn't offer.
Check policy limits and deductibles
Your policy limits are the stated amount that your insurance provider will pay for a specific event, instance, or claim. Therefore, your limits ultimately decide the extent of protection your business receives for liability lawsuits and other losses. You'll want to choose the limits that can adequately shield you from a devastating claim.
Your deductible is the amount you pay out of pocket before your insurance benefits cover the rest of the claim. Usually, the higher the deductible, the lower your premium. However, when reviewing your deductible options, only accept an amount you could comfortably spare without jeopardizing your finances.
Pick a policy that can grow with your business
When you compare small business insurance quotes, keep in mind that your business could rapidly grow in one year. So when reviewing limits, inclusions, and exclusions, keep in mind that you want to leave a little wiggle room that can account for a sudden increase in business.
Take your existing insurance policy into account
If you already have a similar insurance policy in place, compare your quotes to your current plan. What did your previous plan lack? Do these new policies fill coverage gaps that were making you nervous? Your current insurance policy can be a useful measuring stick to determine whether you're getting the coverage for a fair price.
Call your agent to discuss options
One of the biggest perks of working with an agent is that they can help you make sound decisions and guide you through the comparison process. Turn to your insurance agent when you need help with:
Deciphering industry jargon. Not sure what a particular coverage does or what a word in your policy means? Your agent can explain the complexities of insurance in plain English.
Assessing your needs. At Insureon, our agents are trained by industry and licensed in every state. That gives us firsthand knowledge about the risks your business could face.
Making a decision. Your insurance agent can point out the differences among various plans, which can help you make a confident and informed decision.
If you have more questions about comparing business insurance quotes, chat with an Insureon agent today.
Compare quotes from trusted carriers with Insureon
Complete Insureon's easy online application today to compare insurance quotes from top-rated U.S. carriers. Once you find the right policy for your small business, you can begin coverage in less than 24 hours.