Be prepared with a commercial insurance renewal checklist
Just like going to the doctor for a checkup every year, it's critical to do the same for your business. One way to keep your company healthy is to assess your insurance coverage and current policies annually.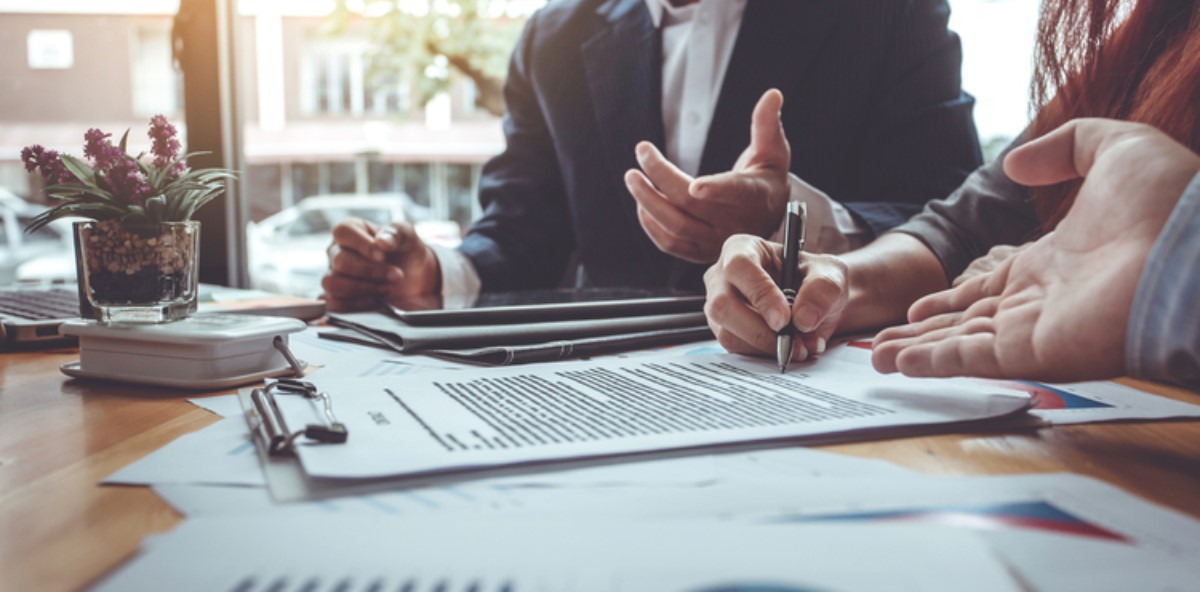 Is your business' insurance coverage healthy?
It's important for small business insurance policies to meet a company's evolving needs. And it's time well spent to make sure your business is properly covered. Especially if any part of your business has change over the last year. You wouldn't want to overpay for your coverage or run the risk of being underinsured in the event of an accident.
By working with Insureon, you have access to a dedicated Account Manager to help you navigate your insurance program. And they're happy to review your commercial insurance policies and current coverages. After all, we're here to make sure your and your business are protected – no matter the situation.
Find insurance coverage that meets your needs
As a small business owner, you know it's important to work with first-rate carriers when it comes to choosing the best small business insurance. With Insureon, you'll get free quotes from top-rated insurers. And our expert agents can answer any questions you have.
While every small business is different, many companies share similar risks. Insureon offers the best business insurance coverage at affordable costs.
Most small businesses require general liability insurance for common business risks, such as bodily injury and customer property damage.
For businesses looking to save money, a business owner's policy, or BOP, bundles general liability coverage and commercial property insurance into one policy.
Unhappy clients? Professional liability insurance, also known as errors and omissions, helps cover your legal expenses in event of a lawsuit.
Required in most states, workers' compensation insurance assists with work-related injury costs and lost wages.
Do you handle customer data and information? Cyber liability insurance covers financial losses resulting from data breaches and cyberattacks.
If your business owns vehicles, then you probably need commercial auto insurance. It'll cover legal bills, medical expenses, and property damage to company-owned vehicles.
With so many companies offering nationwide coverage, there's no shortage of insurance options. Insureon can help match you with the right A-rated insurance providers. Insureon is your number one marketplace for small business insurance.
Get a head start on your business insurance renewal
With Insureon, we can work with you 60-90 days before your renewal date to start any preparations. This provides the necessary time to gather financial information that insurance carriers need to determine what, if any, policy adjustments need to be made.
What is the insurance renewal process?
Your insurance renewal happens at the end of your policy period. This is when your insurance carrier will review your policies and adjust your coverage and premium. Before your next policy period starts, you'll either see your premium increase or decrease depending on several factors your provider will review. At this time, your insurer could also choose not to renew your policy, however this will only happen under certain circumstances.
Do commercial insurance policies automatically renew?
While some policies can automatically renew, most insurance policies will not. When it comes to your business insurance renewal, you should take an active stance and work with your agent to provide any business updates or complete renewal applications.
How do I manage my insurance renewal?
Your knowledgeable Insureon Account Manager can help you manage your renewal process. However, here are some considerations to help you prepare:
Understand what contributed to any losses in the past, and have a plan in place to decrease those risks.
Plan for any possible rate increases, even in the event your premium remains the same or decreases.
Work with your agent to 'shop around' for a competitive rate.
Determine which areas of coverage need to be increased or decreased to adequately cover your business.
While saving money is important, don't settle for the lowest cost. Choose the right amount of coverage for the best cost.
Review the commercial insurance renewal checklist
If you answer "Yes" to any of the following questions, reach out to your dedicated Account Manager to start discussing your upcoming renewal.
Have you moved to a new location?
Moving from a home office to a commercial space, expanding to a new location, or opening an additional office could all trigger the need for changes to general liability insurance or a business owner's policy (BOP). In some cases, insurance rates may go down – especially if the new location is smaller and includes enhanced safety features, such as a wired alarm system or sprinklers.
Has your number of employees changed?
Staff changes could require updates to your workers' compensation insurance policy. Every state has different rules, but the majority require employers to purchase coverage as soon as the first employee is hired.
As employees join or leave the company, workers' comp coverage levels should be adjusted. This ensures all employees are covered and business owners aren't paying for staff members who are no longer with the company. The insurance renewal process is the perfect opportunity for business owners to verify they're carrying appropriate workers' comp coverage.
Are you offering new goods or services?
Changes in service offerings may require adjustments to professional liability insurance coverage, and businesses that update product lines should revisit the product liability coverage in their general liability policy.
The renewal period is also a good time to verify if you have cyber insurance, which can protect small business owners from the financial fallout of a data breach. This coverage is often included in professional liability or general liability policies, or can be purchased as a standalone policy.
Did you purchase new business equipment?
The rates for commercial property insurance, which can be purchased separately or as part of a business owner's policy, are based on the type and amount of equipment a business owns, including new equipment. Significant changes to the value of business property could impact your annual premium. Commercial property coverage also only applies to equipment that remains in or on your business property.
If your equipment moves from jobsite to jobsite, you'll need inland marine or contractor's tools and equipment coverage, depending on the value of your equipment and tools.
Have your business practices changed significantly?
If your business practices have changed significantly, your insurance agent may need to adjust certain policies, such as general liability insurance, or add new ones, such as commercial auto insurance, to ensure the business is protected from additional risks.
Did you purchase or sell commercial vehicles?
Businesses that bought or sold a business vehicle in the past year will need to adjust their commercial auto insurance coverage if they haven't already done so. In addition, businesses may need to add hired and non-owned auto insurance (HNOA) if employees use personal vehicles for business purposes. Personal auto insurance policies typically don't cover work-related driving. A change to the company's travel radius could also trigger an increase or decrease in coverage need.
Get the right insurance coverage with Insureon
Even if your company hasn't undergone significant changes since you purchased business insurance, your annual insurance renewal is a good time for comparison shopping.
Insureon makes it easy to get quotes from multiple insurance companies. Talk with your dedicated Account Manager, consult with one of our insurance agents, or complete an easy online application to get quotes. Once you find the right types of coverage for your small business, you can begin coverage and get your certificate of insurance in less than 24 hours.
You may also like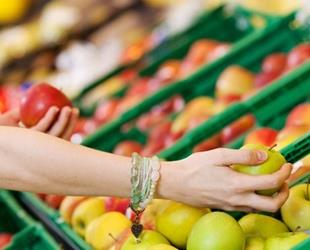 8 top tips: how to compare small business insurance quotes
These 8 steps can help you compare business insurance quotes and find the right coverage for your business.
Go to article
Jess Holy, Senior Copywriter, Insureon
Jess is a dedicated wordsmith fluent in marketing writing, grammar and a well-placed pun. She's put her spin on content for national brands like Big Brothers Big Sisters of America and Ulta, as well as B2B technology vendors including IBM, Lenovo and Microsoft. Jess' favorite part of her career is using writing to positively impact others; and when she's not writing, she's reading a book with a hot cup of coffee.
Content verified by: C.C. Charbeneau, Insurance Specialist, Insureon