Product Liability Insurance
Compare multiple quotes from top providers with one application.

We partner with trusted A-rated insurance companies
What is product liability insurance?
Product liability insurance

Product liability insurance protects businesses against the cost of a lawsuit if a customer claims a product the business sold or manufactured led to an injury or property damage.
When does a small business need product liability insurance?
Product liability insurance protects small businesses against lawsuits related to their products. Manufacturers should invest in this coverage to guard against lawsuits over their products. It's also important for retailers, who can be held liable for injuries caused by items they sell.
Even if your business does nothing wrong, you could still be sued over a product defect in an item you sold or find yourself responsible for legal defense costs in a frivolous suit. A customer could also claim that your business provided insufficient warnings or inaccurate instructions related to your product.
Learn more about product liability coverage.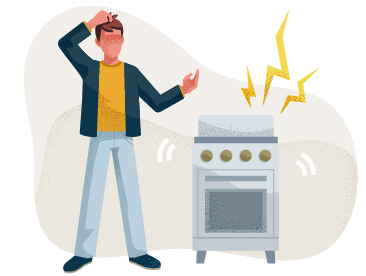 Product liability protects against items you made or sold that:
Damaged someone's property
Injured someone
Made someone sick
Add product liability insurance to your general liability policy
Product liability insurance is often included as part of products and completed operations coverage in a general liability policy. "Products" refers to the items you make or sell; "completed operations" refers to a contractor's completed work.
Learn more about product liability insurance
Compare general liability insurance quotes
Save money by comparing insurance quotes from multiple carriers.