Inland Marine Insurance
Save money by comparing insurance quotes from top-rated carriers.

We partner with trusted A-rated insurance companies
What is inland marine insurance?
Inland marine insurance

Inland marine insurance provides coverage for business property, such as products, tools, and equipment, while it's in transit over land or stored at an off-site location.
When do small businesses need inland marine insurance?
Inland marine insurance is a "floater" policy, which simply means the coverage goes where the insured property goes. A small business that ships valuables, transports tools, or owns a truck with specialized equipment may need this policy.
Commercial property insurance only covers business property at the location listed on the policy. Inland marine insurance protects against damage and theft outside your place of business. Read more about inland marine coverage.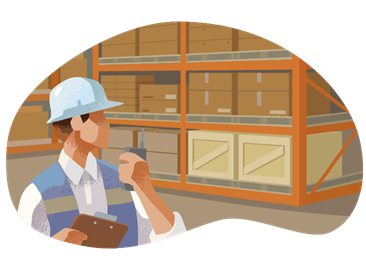 This policy can protect:
Property in transit
Property in temporary care
Property stored at different locations
Property inside a commercial truck
Unique or valuable property
Movable property in a fixed location
Inland marine protects property on the move
Many inland marine policies cover insured property no matter where it's located. That could include the kitchen of a food truck, a carpenter's tools that move to different worksites, or artwork on display at a bar or cafe.
Why is it called "inland marine" insurance?
This policy is called inland marine insurance because it's an offshoot of ocean marine insurance, which protects property transported over water. Marine insurance came first – hence the distinction "inland" marine for land transportation coverage.
Inland marine insurance for contractors
Small construction and contracting businesses that want to insure property worth less than $10,000 should look into contractor's tools and equipment insurance, a type of inland marine coverage that protects mobile tools and equipment less than five years old.
Add inland marine to a business owner's policy
It's often possible to add inland marine insurance to another policy, such as a business owner's policy (BOP). Bundling policies often costs less than purchasing each policy separately. A BOP includes both general liability insurance and property insurance, protecting your business against the most common risks faced by small businesses. To compare quotes for a business owner's policy from top-rated U.S. carriers, fill out Insureon's free online application.
Inland marine insurance costs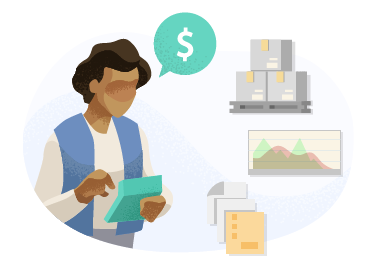 Inland marine insurance can be an affordable policy for a small business. Several factors affect policy costs, including:
Property value
Coverage limits
Industry risk
Past claims history
View Inland Marine Insurance Costs
Compare small business insurance quotes
Save money by comparing insurance quotes from multiple carriers.