How to conduct a business insurance inventory for your small business
Keeping a detailed inventory of your business assets is crucial in making sure you're fully covered in the event that you need to file a claim with your insurance company.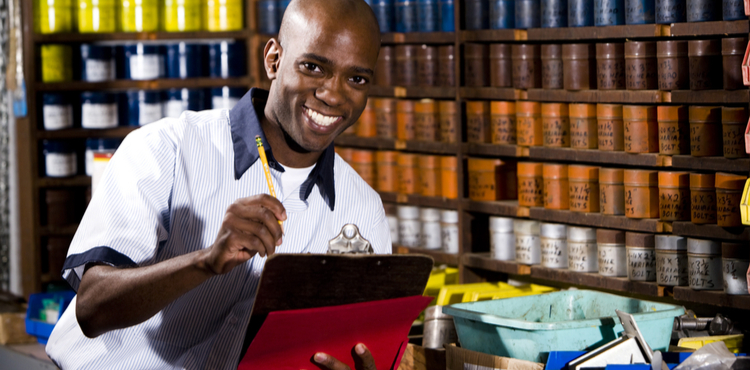 Maintaining a stringent list of your business inventory is an extremely important part of running your business. Your business assets include the building you operate out of and everything that it contains, such as computers, furniture, and inventories.
Commercial property insurance, also known as business property insurance or business hazard insurance, can help protect your business income if any of these items are damaged or stolen. If you run your business out of your home, your homeowner's insurance is unlikely to cover your business-related equipment in case of a claim.
Even if you already have commercial property coverage, it's essential to have an insurance inventory of your business property. It ensures:
You don't accidentally leave yourself uninsured by forgetting to account for key assets
The claims process goes as smoothly and quickly as possible
You keep track of your business' physical investments
What's included in a business inventory?
For small business owners, an insurance inventory is straightforward. It's simply a detailed list of all the physical assets your business relies on to operate. In the event of a claim due to theft, weather damage or vandalism, these are the items you want the insurer to replace or repair. Examples include:
The building where you run your business
Office equipment, whether owned or leased, such as furniture, computers, and phone systems
Business records, accounting information and other documents
Specialty equipment, such as commercial cookware, machines, and 3D printers
Business inventories and other supplies
Exterior items, such as signs, satellite dishes, security cameras, and fences
Compare commercial property insurance quotes from top U.S. carriers
How to conduct a business inventory
One approach is to start at one end of your business property and make a detailed list of its business contents, while jotting down important information and taking pictures.
Your inventory list should include the following information on key items:
Item descriptions
Serial numbers
Purchase dates
Estimated values
Leave no stone unturned
It's easy to miss an item while conducting a business inventory. That's why you should walk through your place of business a few times to double check that you've listed everything.
Consider organizing your list by the room 
Making a list of the inventory room by room (e.g. lobby, office, kitchen, etc.) will make it easier to quickly update your inventory, as needed.
Make copies
If you take photos and keep digital notes, upload your inventory to the cloud and back it up on a thumb drive, too. If you have written notes, make several hard copies plus a digital copy.
Be sure to store your thumb drive and paper copies in a secure location away from the office so they're not destroyed in the same disaster that necessitates their use.
Save your receipts for business items
Keeping receipts provides you proof of the item's value. Also, it can make filing taxes and taking business deductions much easier.
Even if you already have small business property insurance, you can always adjust your coverage to account for assets you previously overlooked or recently acquired. For this situation, it may help to make a checklist for your insurance renewal.
Purchase the right business inventory and liability insurance
Whether you're renewing your commercial property insurance or shopping for a new policy, a full business inventory can help you determine how much coverage you need.
Most small business owners need both commercial property and general liability whether they rent or own their business space. General liability coverage insures against common business risks, such as customer injury, property damage, and advertising injury. This type of liability policy is often needed to sign leases and contracts. You may also consider a business owner's policy (BOP) as part of your business insurance policies. This combines your commercial property insurance policy and your general liability insurance under one policy, usually at a lower insurance cost than buying these polices separately.
What other types of business insurance coverage should I consider?
The type of insurance products you need depends on the scope of your business and the type of financial losses you need to insure against.
If your business owns vehicles, you'll need to cover them with commercial auto insurance. Business vehicles aren't included in your personal auto coverage or general liability coverage.
A hired and non-owned auto insurance policy is a type of additional coverage in case you or an employee use a personal or leased vehicle for company business. If you were in a work-related accident driving your own car, your personal auto policy would not cover the extra expense of you being at fault for an accident involving bodily injury.
If you work in professional services you should consider purchasing errors and omissions insurance. Also known as professional liability insurance, this covers your legal costs and settlements in case a client sues you over a complaint that your work was inaccurate, late, or never delivered.
You may also like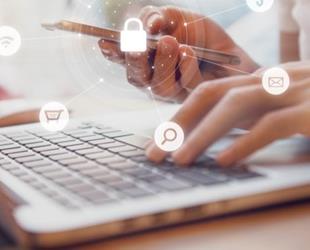 How to protect your company's digital assets
If you do not have adequate protections for your business' digital assets in place you may be exposing yourself to the threat of a damaged reputation, financial loss, and legal liability.
Go to article
Find small business insurance quotes from trusted carriers with Insureon
Complete Insureon's easy online application today to compare insurance quotes from top-rated U.S. carriers. You can also consult with an insurance agent on your business insurance needs. Once you find the right types of coverage for your small business, you can begin coverage in less than 24 hours.