Why personal car insurance may not cover business use
Insurance companies view business drivers as bigger risks than personal drivers. That's why you may need auto insurance that specifically covers driving for work purposes.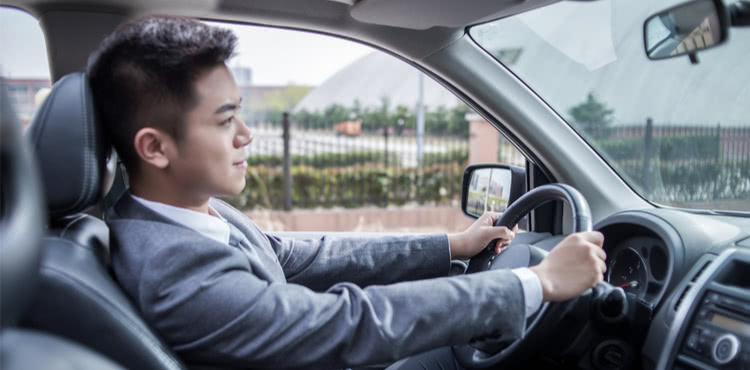 Most states require drivers to carry personal vehicle insurance, but this policy may not cover damages from accidents that happen while driving for business use. If you frequently use your car for work-related activities beyond commuting, you might need a commercial auto insurance policy.
Why business drivers pose bigger insurance risks
Insurers view business drivers as greater risks because they are on the road more often than other drivers. A cleaning business owner who drives to several client offices every week is more likely to have an accident than one who only drives to and from their workplace once a day.
If you drive a vehicle regularly for business purposes, you probably need a commercial auto policy for vehicles your business owns. You may also need a hired and non-owned policy for personal vehicles that are used for work.
Insurance companies consider several factors when assessing driver risk:
Mileage
Who owns the vehicle
Driving record
Geographic location
Age
Vehicle size
Profession
These factors determine if the insurance company will cover you and how much your premiums will cost.
Compare commercial auto insurance quotes for your business
Commercial auto insurance vs. hired and non-owned auto insurance
If you drive your personal vehicle for work purposes occasionally, your personal insurance carrier might be able to tailor your policy to accommodate your needs. But if you drive for work on a regular basis, consider adding commercial auto insurance or hired and non-owned auto insurance.
Commercial auto insurance: Buying commercial auto insurance coverage safeguards your business if an employee has an accident while driving a company-owned vehicle. Commercial auto insurance coverage protects against injuries to other drivers, vehicle damage, and theft and vandalism.
Almost every state requires commercial auto insurance for businesses that have vehicles titled to the company and employees that drive to job sites. Business that transport work equipment or employees and clients via company-owned vehicles may also need to purchase commercial auto insurance coverage.
Hired and non-owned auto insurance: If your business's employees regularly use their personal vehicles for business purposes – as is the case with many food service businesses – hired and non-owned auto coverage is likely the best policy for you. This policy also covers employees who use their own cars to run work errands or rent cars for business trips.
Compare commercial auto insurance quotes from trusted carriers with Insureon
Complete Insureon's easy online application today to compare commercial auto insurance quotes from top-rated U.S. carriers. Once you find the right policies for your small business, you can begin coverage in less than 24 hours.