6 driving safety tips for businesses with employees
If your employees are involved in a car crash, you may be liable for their medical costs as well as those of other people injured in the crash.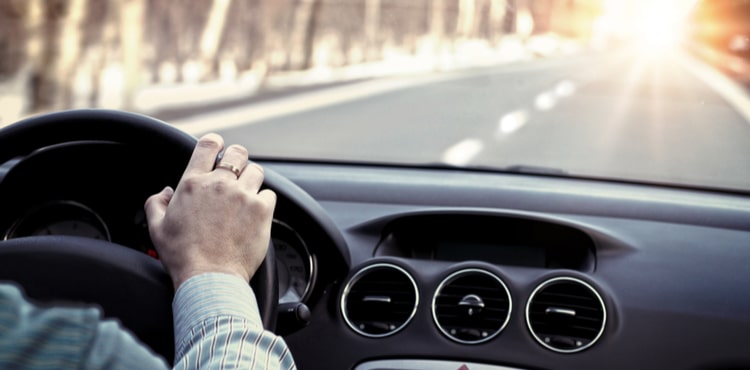 Traffic accidents are one of the leading causes of death in the United States, and many crashes are work-related – either occurring when employees are on their way to work or driving as part of their workday.
A bad collision can leave a vehicle totaled and its occupants severely injured. If your employees are involved, you may be liable for their medical costs as well as those of other people injured in the crash, which could seriously impact your company's bottom line. Highlighting the importance of commercial auto insurance, on-the-job crashes that result in employee injuries cost businesses an average of $74,000, and a crash that involves a fatality can exceed $500,000, according to the Occupational Safety and Health Administration.
Whether you manage a fleet of vehicles as part of your business or ask your employees to occasionally use their personal vehicles for business purposes, driver safety should be a priority. Use the following driving safety tips for employees to increase driver safety and reduce the risks your employees face.
1. Write a company policy to spell out rules for safe driving
Create a written policy that outlines your company's traffic safety protocols, and ensure that you communicate it with all employees. Post the policy throughout your workplace, and hold a meeting to discuss safe driving with your employees. Include incentives as well as disciplinary action for violating the rules. Incentivizing good driving behavior can minimize accident rates, which will reduce the likelihood of you having to make a claim on your small business auto insurance policy.
2. Check employee driving records
If your employees drive for work purposes, you should check their driving record to ensure they're not prone to traffic violations and other driving-related offenses. To review a person's driving record, you can obtain a motor vehicle report from the Department of Motor Vehicles in the state in which the employee is licensed. The employee will need to sign a release authorizing you to obtain that information from the DMV. Make sure employees understand that this will be required of them prior to their employment.
3. Implement driver safety training
Create a culture of driving safety within your company by developing and implementing a driver safety program. Hold seminars and workshops on a regular basis to properly train employees and ensure they understand what's expected of them. You can provide refreshers on what they've learned by offering e-learning courses on driver safety.
4. Avoid texting or calling employees when they're driving
Business owners should make it easier for employees to do their job safely. If you know employees are driving, don't bother them with phone calls or texts while they're on the road. Texting, talking, and other distractions while driving can result in a serious accident. In addition, you should enforce a company driving policy that discourages the use of any mobile devices while driving, particularly if such devices are handheld versus hands-free.
5. Research crash rate and safety features before buying a vehicle
When you select your company vehicles, safety should be a top consideration. Consider asking these questions: What's the crash rate? How many airbags does it have? Does it have brake assist? When employers vet the safety features of a vehicle before leasing or purchasing it, they're showing employees that safety is a priority.
6. Have adequate insurance
If an accident does happen, you'll want to have the right type of small business auto insurance in place. Commercial auto insurance will provide coverage for vehicles your business owns and can pay for the costs of injuries and property damage. If your business does not own a vehicle, but you use rentals or employee vehicles for business purposes, you might need hired and non-owned auto insurance.
Compare quotes from trusted carriers with Insureon
Complete Insureon's easy online application today to compare quotes for commercial auto and other types of insurance from top-rated U.S. carriers. Once you find the right policy for your small business, you can begin coverage in less than 24 hours.