Professional negligence vs. ordinary negligence: Is your small business at risk?
Accusations of either professional negligence or ordinary negligence can land your business in court. Learn the risks of both to your business and how to protect against lawsuits.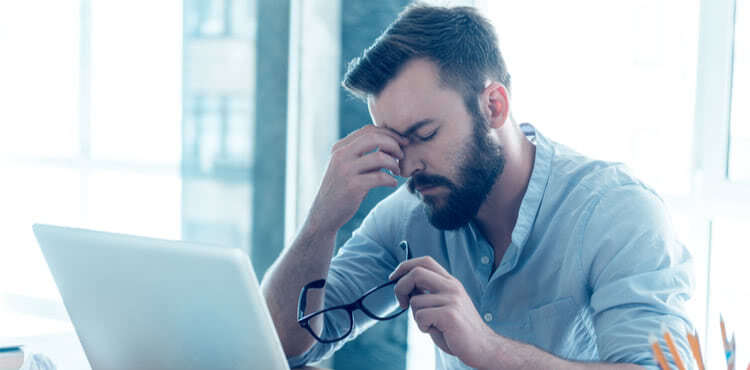 Ordinary negligence and professional negligence complaints against your business can trigger expensive lawsuits, costing you valuable time and money. Not to mention loss of clients from a damaged reputation.
To make matters worse, businesses that sell services or expertise face even greater negligence risks.
Let's take a look at how professional negligence differs from ordinary negligence, who might be accused, and how you can protect your business from these claims.
What is ordinary negligence?
Any business or individual can be accused of ordinary negligence. A slip-and-fall injury on your unshoveled sidewalk may be considered ordinary negligence. Or speeding through a stop sign and causing an accident.
You could be held liable for any physical or financial harm caused by your carelessness because you didn't abide by "duty of care."
This means that businesses or individuals must take the same amount of care any reasonable person would to avoid harming others. When you don't, it's ordinary negligence.
You may also like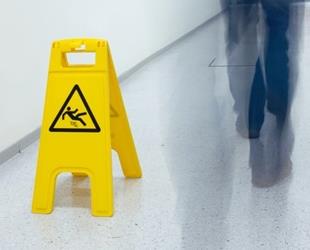 7 ways to prevent slip-and-fall lawsuits
It may be impossible to prevent slip-and-fall accidents completely, but there are steps that you can take to decrease the risk for your business.
Go to article
What is professional negligence?
If your clients hire you for your specialized skills, you must meet a higher duty or standard of care. In other words, the rules change when you're a professional.
Not taking the same amount of care that others with your specialized knowledge and training would is called professional negligence, or malpractice.
Legal or medical malpractice claims against lawyers, doctors, and other medical professionals are the most well-known professional negligence cases.
But these are far from the only professions at risk of a professional negligence claim.
If you're sued for professional negligence, you could be on the hook for any financial losses you caused. And even if you're not to blame, a negligence lawsuit will still drain your business of the money and resources required to fight it.
Can your business be accused of professional negligence?
Any service-based business is vulnerable to complaints of professional negligence. If your business advises clients or provides specialized services and a client suffers a loss, you could be sued.
Here are some of the businesses most in danger of lawsuits, along with common professional negligence examples for each:
If you're sued for professional negligence, you could be on the hook for any financial losses you caused. And even if you're not to blame, a negligence lawsuit will still drain your business of the money and resources required to fight it.
To avoid a costly judgment in court, you'll have to prove that you met the duty of care for your industry.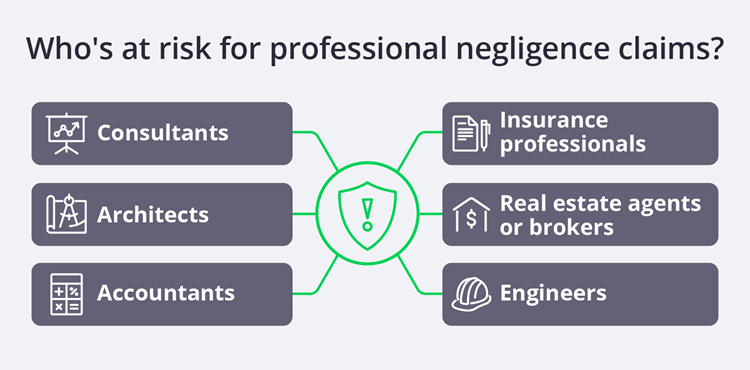 What if you're sued for professional negligence?
The outcome of a professional negligence lawsuit hinges on whether the court believes you met your business's duty of care.
States generally use two methods to evaluate duty of care: foreseeability tests and multifactor tests.
Foreseeability tests ask if you could have reasonably predicted that your actions would hurt your client. For example, if you missed a deadline that resulted in a fine to your client, you should have known that your mistake would cost them.
Multifactor tests look at a number of factors to determine your duty of care. These may include:
The extent of the damages.
Whether you could have taken a different action.
The cost of taking another action.
If your other options would have been safe.
To find you negligent, courts must also conclude that:
The results of your action or inaction were foreseeable.
You breached your duty of care.
There was a direct link between your actions and an actual loss.
You'll be liable for damages if you meet these elements of professional negligence. Even if the court rules in your favor, attorney's fees and court fees can quickly add up.
Unfortunately, there's only one sure way to avoid the hassle and expenses. You have to avoid getting sued in the first place.
Protect your small business with liability insurance
How to avoid a negligence lawsuit
Beyond the legal costs, accusations of negligence can ruin your reputation. And that can cost you existing clients, new business, and future revenue. The best way to stay out of court is to keep your clients satisfied.
Fair or not, an unhappy client may blame you for a loss and sue you for negligence. Mistakes or oversights can happen to the best of businesses.
You can help avoid negligence lawsuits by:
Taking reasonable care to provide timely, quality services.
Not offering advice you're unqualified to give.
Staying current with best practices in your industry.
Knowing your state's duty of care laws.
Ensuring that client contracts spell out your responsibilities, deliverables, and deadlines.
Keeping clients informed of your work and any issues that may arise.
Documenting all client communication, like emails, meetings, and calls.
These steps can lower the odds of a professional negligence claim. But unfortunately, they can't eliminate the threat altogether.
Fair or not, an unhappy client may blame you for a loss and sue you for negligence. Mistakes or oversights can happen to the best of businesses. Make sure you're protected from liability risks with the right insurance coverage.
You may also like
Understanding errors and omissions (malpractice) lawsuits
As with any lawsuit, your best chance of weathering an errors and omissions claim is to know what to expect.
Go to article
How to protect your business from a negligence lawsuit
Every business faces liability risks. That's why you should consider liability insurance coverage to prevent a lawsuit from devastating your business. These insurance policies may protect you from liability claims:
Professional liability insurance
Any business at risk for professional negligence accusations may benefit from professional liability insurance. Also called errors and omissions insurance (E&O), this policy covers:
Work mistakes and oversights
Missed deadlines
Undelivered services
If you're sued, this insurance will cover the costs of your legal defense, settlements, and judgments.
Clients often require proof of professional liability coverage before they'll agree to work with you.
Also keep in mind that your business must maintain continuous professional liability coverage to remain protected. That's because these policies are often written on a "claims-made" basis. This means you'll only be entitled to benefits if you were covered:
when the mistake was made, and
when the claim was filed.
Cyber liability insurance
Cyber insurance can protect any business from the costs of a data breach or other cyber event.
There are two types of cyber insurance. First-party coverage applies when your business is the victim of a cyber event. It pays for costs such as:
Breach investigation
Business interruption expenses
Credit and fraud monitoring services
Crisis management and public relations
Customer notification
Cyber extortion payments
Regulatory fines and penalties
Third-party cyber liability coverage covers legal costs if a client sues you for failing to prevent a data breach or cyberattack at their business. It's generally included in technology errors and omissions insurance (tech E&O) for IT professionals.
Like other professional liability policies, it pays for attorney's costs, legal fees, and settlements or judgments resulting from a client lawsuit.
General liability insurance
You also need to shield your business from other common reasons you might be sued. That's why general liability insurance is highly recommended (and sometimes required) for businesses.
General liability insurance covers the costs of lawsuits over:
Customer injuries
Customer property damage
Defamation
Copyright infringement
General liability coverage is only required for certain industries such as construction. But it's often demanded by clients, landlords, and mortgage companies.
Anyone can find themselves at the wrong end of a lawsuit. And without the right insurance protection, the out-of-pocket costs could put you out of business.
That's why you need to evaluate your risks and insurance coverage needs. If you provide expert advice or services that put you in danger of a professional negligence lawsuit, consider a professional liability policy.
Complete Insureon's easy online application today to compare quotes for business insurance from top-rated U.S. carriers. Once you find the right policy for your small business, you can begin coverage in less than 24 hours.