Professional negligence vs. ordinary negligence
Being accused of either ordinary negligence or professional negligence can cause your business to be sued. Learn about the different types of negligence and how to avoid them.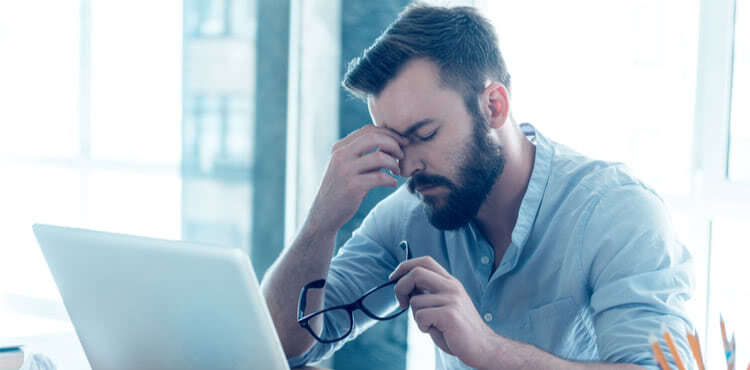 Professional negligence and ordinary negligence are similar in that they both describe individuals failing to take reasonable care in a situation. Both forms can result in lawsuits, but the specific situation determines whether negligence falls into the ordinary or professional category.
The difference between ordinary negligence and professional negligence
Negligence is based on the principle that everyone must take reasonable measures to avoid hurting others, which is called a "duty of care." You are usually obligated to avoid foreseeable injuries, even in cases where you have no direct relationship with the other person.
While the law defines the blanket term "negligence" in various ways, the two main types are:
Professional negligence
This form of negligence applies only in business situations. When a client hires you based on your specialized skills, they are entitled to a reasonable standard of care. If your work causes physical or financial injury to a customer, you can be accused of professional negligence. For example, if your accounting business makes a mistake on a client's tax return that causes an expensive IRS audit, the client could sue you for damages.
Ordinary negligence
Unlike professional negligence, ordinary negligence applies to the general public and occurs when a person or company fails to take reasonable measures to avoid causing financial harm or injury to others. If you forget to check your rearview mirror when backing out of your driveway and hit a pedestrian, you might be accused of ordinary negligence.
Professional negligence lawsuits
Both forms of negligence indicate that a person or a business failed to act reasonably given the circumstances, and in a professional negligence lawsuit, the court will heavily weigh your business's duty of care.
How is duty of care evaluated in court?
States evaluate duty of care in different ways, but there are two general methods:
Foreseeability tests: These tests determine whether you could have predicted client damage based on your actions. If you knowingly miss a deadline that causes a client to be fined, you should have foreseen that your actions would cause them financial loss.
Multifactor tests: Multifactor tests evaluate a business's duty of care using several criteria, such as the extent of the damages, whether you could have taken a different action, how much it would have cost to take another action, and whether alternative options would have been safe.
The most common deciding factors in professional negligence lawsuits are foresight, breach of duty, and a direct link between a business's actions and the damage suffered by another entity.
Tips for avoiding a professional negligence lawsuit
Professional negligence lawsuits are expensive and can significantly damage your business's reputation. Small business owners can avoid negligence lawsuits by:
Providing quality work that meets the standard for your industry
Staying up to date with developments in your business's sector
Knowing your state's duty of care laws and consulting them when you sign new clients
Ensuring that contracts you sign with clients spell out your duties, deliverables, and deadlines
Protect your business with liability insurance
Even the most cautious businesses can make a mistake, which is why carrying two forms of liability insurance is recommended:
Professional liability insurance
Also called errors and omissions insurance, this policy covers damages caused by unsatisfactory work, mistakes, missed deadlines, and incomplete projects. Some clients might require you to carry professional liability insurance before they will work with you.
General liability insurance
General liability insurance protects you if you injure another person or damage a client's property. Depending on your industry, both clients and commercial landlords may require general liability coverage.
Compare online professional liability insurance quotes from Insureon
Complete Insureon's easy online application today to compare professional liability insurance quotes from top-rated U.S. carriers. Once you find the right policy for your small business, you can begin coverage in less than 24 hours.