Professional liability vs. errors and omissions insurance
Some industries go with "professional liability," others go with "errors and omissions." Whichever term your industry prefers, this insurance policy can protect your business from costly professional mistakes.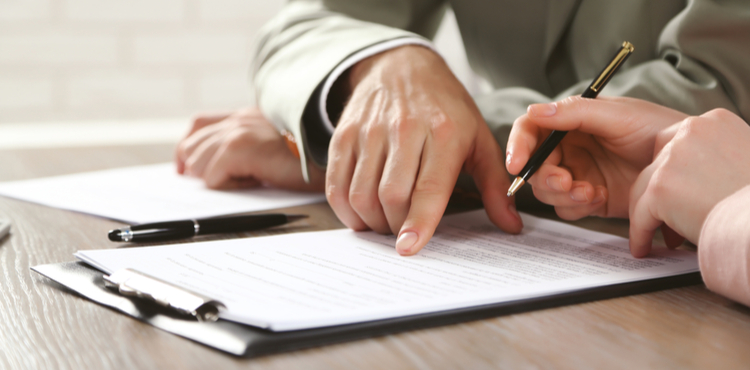 Insurance lingo isn't easy to understand, especially when some policies have multiple names. Such is the case with professional liability insurance, also known as errors and omissions insurance (E&O). These names are interchangeable and used to describe the same policy, so why does it have two names? And what does the policy do? Let's get to the bottom of both these questions.
Protection for professional services
Businesses that provide professional services (e.g., consulting, troubleshooting, or installation) often want an E&O policy because those services come with special liabilities. Namely, you can be sued over:
Breach of contract
Oversights or errors
Providing substandard or incomplete work
If these professional mistakes result in financial loss for your client, the client could sue your business to recoup expenses. That's where professional liability / errors and omissions insurance comes in. This policy can help cover:
Attorney's fees
Court costs
Settlements or judgments
Even if there was nothing wrong with the quality of your work, a difficult or dissatisfied client could sue your business over a perceived problem. That means you'll likely win the case if it goes to court, but you'll still have to pay for a legal defense and court costs. Without E&O insurance, that could represent a major financial difficulty for your business.
The good news is that E&O / professional liability insurance may offer coverage for your legal expenses even if the lawsuit is frivolous. A meritless suit may waste your time, but it doesn't have to drain your resources, too.
To find out how much professional liability insurance costs, check out our professional liability insurance cost report.
E&O, professional liability, or malpractice: What's in a name?
Now you may have a better grasp of what professional liability insurance does, but why does it have so many names? In short, different industries have adopted different names for this coverage over the years. It helps to discuss the policy by the name businesses are familiar with:
Malpractice insurance for medical and legal professionals
Errors and omissions insurance for accounting, real estate, and tech professionals
Professional liability insurance for architects and engineers
These aren't hard-and-fast rules, though. Many industries use the terms E&O and professional liability insurance interchangeably. What's important to remember is that it means the same thing: coverage for claims related to your professional work or advice.
Lastly, keep in mind that clients may require you to have this policy in place before they hire you. In their eyes, the policy vouches that their investment won't be wasted. If the job doesn't go as planned, E&O insurance offers them a way to recover their losses.
In that sense, having E&O or professional liability insurance can be a good marketing tool for your business and help distinguish you from competitors. Learn more about that in "Why clients want you to have an E&O policy."
Compare quotes from trusted carriers with Insureon
Complete Insureon's easy online application today to compare quotes for general liability and other kinds of insurance from top-rated U.S. carriers. Once you find the right policy, you can begin coverage in less than 24 hours.