8 tech E&O claims examples
Miscommunication, data breaches, and poor business protocols can lead to costly lawsuits for information technology consultants. Reduce your risk by protecting yourself with errors and omissions insurance (E&O) that covers these common claims.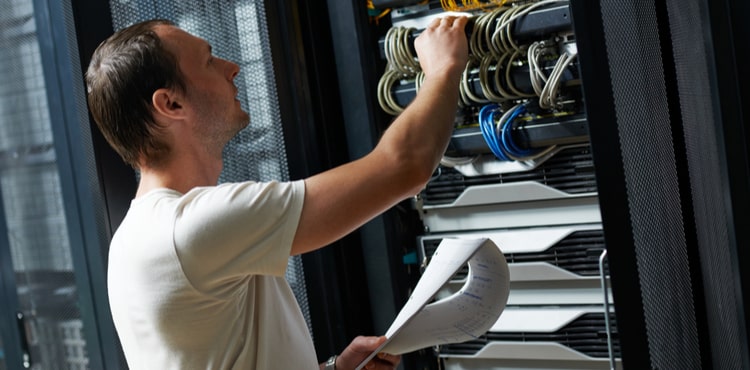 Sometimes there's nothing you can do to stop an errors and omissions lawsuit – a client gets upset and wants to blame all their IT problems on you. But not all lawsuits are like that. In fact, many can be prevented by improving the way you communicate with clients and train your employees.
Let's take a look at potential causes for an E&O claim, and a few methods you can use to reduce your risk of IT lawsuits.
Who is at risk for technology errors and omissions claims?
Technology companies are at constant risk of a lawsuit over their work, even when they haven't done anything wrong. In an increasingly litigious and cyber connected world, an IT business could find itself facing an expensive lawsuit for a number of reasons.
Miscommunication, data breaches, and poor business protocols can lead to costly lawsuits for IT consultants. A customer might blame you for cyberattacks that were caused by their own negligence or those of their employees, resulting in legal fees and a financial loss for you.
Whether you're involved in technology products, technology services, telecommunications, e-commerce, or any other professional services in the tech sector, there are many claims scenarios that could put your company at risk.
What kind of lawsuits are covered by tech E&O insurance?
Errors and omissions policies, also known as professional liability insurance, vary in terms of liability and omissions coverage. Policies that include cyber liability insurance are called technology errors and omissions insurance, or tech E&O.
It's important to check with your insurance company about your E&O coverage to make sure you're aware of the exclusions and limitations within your policy. Continuous coverage is also crucial, since E&O is a claims-made policy that must be active when you file a claim.
These are some of the more common E&O claims that your technology errors and omissions policy may cover:
1. Clients' data breaches
Security incidents and data breaches may cause your clients to file a lawsuit against you. Clients could cite improper network configuration, a bad software recommendation, or other issues with your work.
2. Breach of contract (missed deadline)
Whether you miss a deadline because of an unreliable contractor, a computer virus, a supply chain disruption, or any other issue, you could still face a client lawsuit for not delivering something on time.
You may also like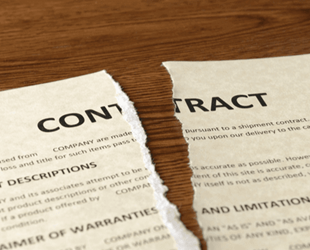 Does business insurance cover breach of contract?
Any business could face a breach of contract lawsuit. Here's how to avoid breach of contract accusations, and how insurance can protect you if you're sued.
Go to article
3. Breach of warranty
If a client accuses of you of making false claims about your product or services, you could be facing a breach of warranty claim. This can happen whether your promise was included as part of a written contract, or verbally stated by yourself or an employee.
4. Misrepresentation
If your company makes a false statement to secure a contract, the client could sue you for a claim of misrepresentation. For example, if you offered a quote for IT services but failed to disclose any additional fees that you might charge during the contract, the client could sue.
5. Negligence
Lawsuits involving negligence are typically caused by poor oversight that results in errors. If you fail to use reasonable care and make a mistake, a client could sue you for negligence if it negatively affects their business. If you set up a client's website that contains bugs and security gaps, the client could file a lawsuit against you.
Compare errors and omissions insurance quotes for your business
6. Scope creep
Disputes over the scope of a project are common. A client might think it includes X, Y, and Z, while you think it's only supposed to deliver X. Clients might also add additional requirements during the course of a project that affect the overall scope and expectations for that project. Make sure your contract clearly outlines what your work does and does not include.
7. Employee mistakes
Even if you don't have any employees, one of your client's employees could make a mistake, such as clicking on a phishing email or changing a security setting that exposes themselves to hackers. A client might sue you over any problems that result from this situation, even if you're not at fault.
8. Copyright infringement
If a software company accuses you of stealing some of the code from one of its products, you and your clients could face a lawsuit – even if you included the code by accident.
You may also like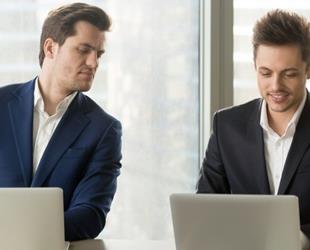 How can entrepreneurs prevent copyright infringement?
Familiarize yourself with copyright laws to protect your business and ensure that you are not infringing upon the rights of others.
Go to article
Strategies that will protect your business against E&O claims
An errors and omissions lawsuit could happen for any number of reasons, and a client might blame you for an IT problem that you had nothing to do with at all.
Many E&O lawsuits can be prevented by improving the way you communicate with clients and train your employees. If you are sued, these strategies may reduce the cost of a lawsuit by demonstrating that you fulfilled all of your professional responsibilities.
Let's take a look at five risk management solutions so you can reduce your risk of IT lawsuits and put your business in a better position to survive them.
Improve email communication
Respond promptly to client emails and review before sending. Think about your client's perspective – they want to know how your work affects them. Leave out most of the technical jargon and focus instead on functionality.
Test for security
Make security testing a standard part of your work. This helps you avoid delivering IT with security flaws that could expose you to a cyber liability lawsuit. If you are sued for a security issue, you'll be able to point to the efforts you took to make sure your IT was secure.
Don't assume your client knows what you're talking about
You're a tech expert. Many of your clients won't be. This knowledge gap can cause problems down the road. Clients often expect one IT solution will solve all their problems. Clearly convey the scope of what your work includes and, equally importantly, what it doesn't.
Use client contracts
Don't rely on handshakes and verbal agreements. Even if you use client contracts, remember to amend these contracts to include any changes a client makes mid-project. Document all verbal communication with a follow-up email to clients to confirm any changes.
Set up a formal training program
Some companies rely on veteran employees to verbally instruct new employees on how things are done. In the process, steps get lost, more lackadaisical approaches are taken, and you lose control of how you want work to be done. Implement a formal training and review process to ensure your employees are on the same page when it comes to data security, work habits, handling customer complaints, and communicating with clients.
How errors and omissions liability insurance can protect your business
Tech E&O insurance can protect you from a lawsuit over the quality of your work.
A client that suffers an IT issue might look for any excuse to file a lawsuit, perhaps with the idea that you'll settle the claim rather than going to court—and a situation involving lawyers can get expensive.
That's why technology errors and omissions insurance is so important. Even if you're not at fault, you can look at coverage that will handle an unpredictable lawsuit.
To financially protect your company, it's crucial that you adopt best practices to reduce your risk and invest in an errors and omissions insurance policy.
E&O insurance vs. cyber liability insurance
Cyber liability insurance is not the same as errors and omission insurance, so you may need both for your tech company. When an E&O policy includes cyber liability insurance, it's called tech E&O.
E&O coverage protects you in case a client is harmed by your negligence, or files a lawsuit making such a claim. Cyber liability offers financial protection against cyber risk at your company, such as data breaches. It also offers protection when you're accused of failing to prevent a data breach at a client's business.
If you have more questions about your E&O insurance, be sure to check out our errors and omissions insurance FAQs.
Get free quotes and buy online with Insureon
Are you ready to protect your IT business with technology errors and omissions insurance coverage? Complete Insureon's easy online application to compare quotes from top U.S. carriers for small business insurance coverage. Once you find a policy that fits your needs, coverage can begin in less than 24 hours.