How to protect your tech company from 6 common startup business risks
Every tech startup faces business risks, from funding issues to legal troubles. Here are some of the most common startup business risks for tech companies and how to protect against them.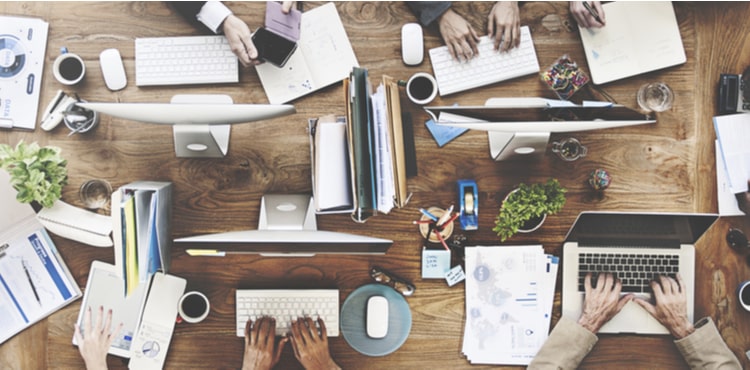 Launching a tech startup is difficult for even the most experienced entrepreneurs. It's no surprise that startups often fail. Anything from inadequate cash flow to poor team management can cause a promising tech startup to go under.
While you may be a risk-taker, you'll want to avoid these common startup business risks to improve your chance of success. Here are six types of risk that business owners should be aware of, and how you can protect your company from hidden threats.
1. Underestimating the competition or misjudging market demand
Successful startups often fill a gap in the market, yet many tech startups misjudge market demand and underestimate competitors.
That's why it's important to conduct market research as you launch your tech startup. This involves gathering and analyzing information about consumer preferences, competition, and trends in your industry.
You don't necessarily need to hire a marketing consultant to do this. Here are some low-cost ways to reduce competitive risk by conducting your own market research:
Search Google and read reports from reputable organizations to follow trends in your market
Send potential customers an email survey about their product preferences
Use social media polls to ask your target audience what they want from your brand
Request feedback from customers
Learn the competition and keep track of their marketing efforts, product updates, etc.
Based on the results of your market research, you may find that the market is oversaturated. It's tough for tech startups in overly crowded markets to succeed, unless they're really disrupting the space.
If you're facing a highly competitive or saturated market, look at marketplace alternatives and re-examine your offering. Identify your niche early on, and figure out what sets your startup apart from other companies in the industry.
2. Poorly defined or poor product or services
While you may know your offering well, understanding who you're selling to is critical.
Tech startups need to clearly define what their product is, what it does, and who needs it. This is something potential customers and investors need to know.
A good way to define your offering is to start with a Minimally Viable Product (MVP). An MVP is a new product that's released with very basic features as a way to gauge consumer interest.
If the launch is successful, you can build on your MVP using what you learned from the initial release. If the product isn't viable, you'll have saved much needed capital.
One of the best tech startup tips is to write a business plan early on. Even if you don't need to raise capital, a business plan is still a good idea. It will serve as a roadmap for your business going forward.
Your business plan should include:
An executive summary
A description of your business
A list of your products and services
What sets you apart from the competition
Market research/SWOT analysis
Marketing strategy
Business model, management and team structure
Financial plan
Funding goals (if any)
It can be tempting for startups to rush a product to market. You need to resist the urge and take your time with product development. Product quality can make or break your company's reputation – and a poor quality product could even lead to litigation.
You may want to consider professional liability insurance if your tech startup provides a service. Also called errors and omissions insurance, this coverage will protect you from claims of negligence, mistakes, and oversights.
To manage risk around product development, you may consider product liability insurance. It protects against claims that your product caused injury or property damage. This coverage is typically included as a rider with general liability insurance policies.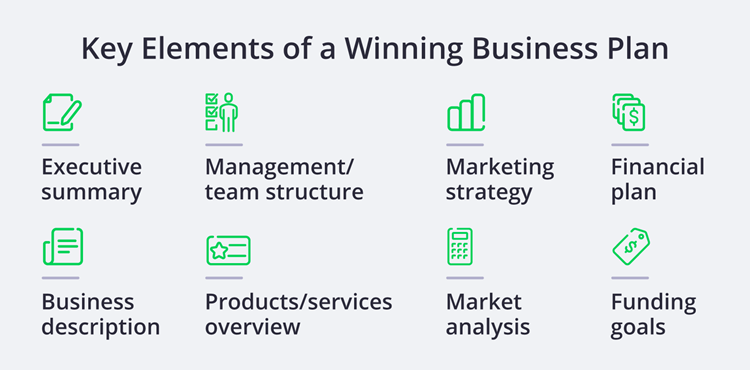 3. Cash flow problems
Running out of money is a huge risk for startups. More than 80% of small businesses fail because of cash flow problems.
Make sure you accurately forecast your spending to account for this risk. If your operating costs are higher than what your budget allows, you'll need to make adjustments.
Creating a financial plan in the early days of your tech startup is a must. Your financial plan should include the following information:
Your total budget
Operating expenses (rent, salaries, inventory, etc.)
Current cash flow and income statements
Capital raised
Debts and loans
Financial projections
The financial plan should be included in your business plan. If you seek funding, banks and venture capital firms will want to see your financial plan to understand why their money is needed. Along with good accounting practices and careful record-keeping, a detailed budget can go a long way.
In the early stages of a business, conserving capital is key. Keep an emergency fund to cover unexpected expenses, and don't rush to pay off debt. It's better to repay low-interest loans slowly than to blow your entire budget in one payment.
4. Cyber threats
A data breach or cyber attack is a threat to any business. But tech startups that store or handle sensitive data are at even greater risk.
The costs of a data breach can be steep. If your business is breached, you could take a big financial hit. Plus, if you're blamed for a client's data breach you could face an expensive lawsuit.
To protect your startup against cyber threats, consider getting cyber liability insurance. There are two kinds of cyber liability insurance: first-party and third-party.
First-party cyber liability insurance protects your business if your own network or systems are affected. It helps pay for costs such as:
Customer notifications and credit/fraud monitoring services
Investigating/correcting security weaknesses
Public relations costs
Third-party cyber liability insurance will pay the costs if a client sues you over a data breach at their business. It helps cover legal expenses including:
Attorney fees
Settlements or judgments
Other court costs
Protect your tech startup with business insurance
5. Team troubles
Countless startups have failed because their team didn't have the right experience, or they took advice from questionable sources. Your team members and management are crucial to your startup's success, so be strategic in your recruiting.
Surround yourself with people who have the talent and expertise to help grow and guide your company. Networking with successful startup founders and soliciting feedback can help. If you're starting your first company, find a veteran who can show you the ropes.
A directors and officers insurance (D&O) policy can also help you attract and retain top leadership. D&O insurance protects your co-founders, board members, and officers if they make a decision on behalf of the company which results in a financial loss.
Directors and officers insurance covers lawsuits related to:
Mismanaged funds
Employee complaints
Slander, libel, and copyright infringement claims
Failure to follow company bylaws
Regulatory compliance
To protect your business from lawsuits by your employees, you might also consider employment practices liability insurance. This can help cover claims related to:
Mismanaged benefits
Sexual harassment
Wrongful termination
Discrimination
Breach of employment contract
A common mistake among startup owners is asking a skeleton crew to do too much, or having you and your partners be too hands-on when it comes to every decision. Either way, important details can slip through the cracks.
Cross-train your team to ensure that important information isn't lost. Make sure that someone is taking a bird's eye view to spot potential issues quickly.
6. Protecting intellectual property and other legal issues
Tech startups can have large amounts of intellectual property. Information like patents and product designs can accidentally get exposed if you work with subcontractors.
To legally protect your intellectual property, make sure you have a written subcontractor agreement that you require every subcontractor you work with to sign. It should include:
Work scope and payment details
Non-compete and non-disclosure terms
Ownership rights
A warranty clause
A hold harmless clause or agreement
Insurance requirements
To safeguard your business from employee theft of intellectual property or other crimes, you may want to consider fidelity bond insurance. This coverage comes in two forms: first-party and third-party.
First-party fidelity bond insurance covers costs related to:
Employee theft or embezzlement from your company
Employee fraud against your company
Employee forgery that affects your company
Third-party fidelity bond insurance will pay costs related to:
Employee theft from a client
Employee fraud against a client
Employee forgery that affects a client
Startup owners may be unaware of all the legal risks and requirements for their company. It helps to find an attorney or other trusted advisor to provide legal advice on issues like copyright infringement or a customer injury.
If your company gets involved in a lawsuit, having a general liability insurance policy can protect you from common situations like:
Client property damage
Client injuries
Advertising injuries like slander, libel, and copyright infringement
If you own or rent an office or own company vehicles, your business may also benefit from commercial property insurance and commercial auto insurance.
It's easy to become so focused on day-to-day operations that you forget about the potential risks to your startup. But successful businesses keep these common startup risks top of mind as they develop their risk management strategy.
Whatever your risks, the right business insurance is an important part of an effective risk management strategy. With careful planning and the right protection, you can improve the odds of success for your tech startup.
Complete Insureon's easy online application today to compare quotes for business insurance from top-rated U.S. carriers. Once you find the right policy for your small business, you can begin coverage in less than 24 hours.