How to start an IT business
Starting your own tech company can be risky, but with a solid business plan and ample research your business stands a good chance of succeeding.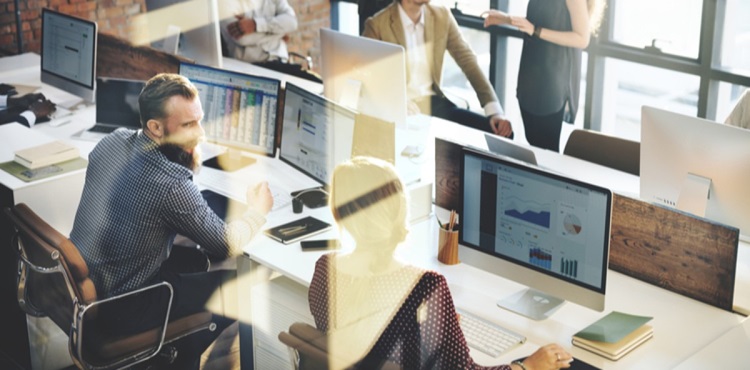 Are you considering starting an IT business? Sometimes it's all about taking that first leap into entrepreneurship – but you'll also need to have a solid business plan, be willing to work hard, and of course, have some technical know-how.
Although starting a tech company involves taking some risks, you'll have the best chance of success by taking the following steps:
1. Decide on a business structure
The first step you'll need to consider when learning how to start an IT consulting business is to choose a business structure. Whether you decide on a sole proprietorship, partnership, or LLC, the type of legal structure you select for your company will have an impact on taxes, the amount of paperwork you'll need to do, and personal liability.
Carefully consider which business structure will best meet your needs, and think about how your business may need to evolve. Consult with a tax professional to determine the unique needs of your business and the advantages and disadvantages of each type of legal structure.
2. Consider your location
Determine if there will be a big enough client base in your city to support your new IT business. Some cities are more difficult to start a business in than others, based on customer base, competition, and expenses. Do a careful analysis of the city you decide to do business in to make sure it is a viable option. Learn more with Insureon's guide to the seven best cities to start an IT consulting business.
3. Register your business entity
Once you decide on a business structure, you'll want to register the business. The process of registering a business varies depending on your state laws, so review those first. If you want the business name to be anything other than a personal name, you'll likely need to file a "doing business as" (DBA) name.
4. Open a business bank account
Opening a bank account will make it easier to keep your personal and business finances separate. Most banks offer competitive small business checking accounts and can help walk you through your banking needs. You may also want to consider talking with your accountant about banking options.
5. Build a business identity
Make sure that you establish a brand image and display it consistently across every aspect of your business, from your logo design to the letterhead you put on your invoices. Research who your core customers will be, how you'll appeal to them, and how you'll be able to differentiate yourself from the competition. Then create a clear and unique identity that's professional but isn't going to break the bank.
6. Create a professional website
If you want to stay competitive and reach more potential customers, you'll need to have a professional website. Find a web designer who can create one for you, or save money by designing it yourself with online tools. Squarespace and Wix are both relatively easy to use with professional templates that can be manipulated to fit your needs.
7. Set up business software
The right tools can make your tasks and responsibilities as a business owner immensely easier. Tools will vary depending on the area you choose to specialize in, but nearly every business owner should start with accounting software to record expenses and sales, project management software to keep track of tasks, and an invoicing system. Be sure to securely store any sensitive information, such as legal documents and customer data, to keep it safe from hackers or unauthorized viewers.
8. Get IT business insurance
While you may see insurance as an added expense, it's one of the most crucial investments you'll make for your business. Having the right coverage will protect both you and your business from third-party liability.
If you're working from a home office, your homeowner's insurance likely won't offer liability coverage for business activities and equipment. At the minimum, you'll want to have general liability insurance for technology professionals to protect yourself from financial losses if someone is injured on your property or if you damage a client's equipment.
Commercial property insurance can cover losses related to your business equipment and property. This coverage is sometimes consolidated with general liability in a business owner's policy. You may also want to consider having professional liability insurance, sometimes called technology errors and omissions (E&O) insurance in the IT industry, which can cover lawsuits brought by unhappy clients.
Learn which policies are best for your IT business and compare quotes from multiple carriers with one free online application with Insureon.
9. Start marketing your business
Once you've set up the framework for your business, it's time to start marketing yourself. Consider local advertising options that expose your business to potential customers. Online advertising options like Google AdWords, Facebook, and LinkedIn can also be valuable tools to expand your reach nationally or even globally.
10. Network
The hardest part about starting an IT business is finding new clients – but it's the most important step to make sure your business has long-term success. Start with your existing networks by reaching out to both current and former colleagues. Once you've reached out to as many of your contacts as possible, recruit and meet new potential clients by attending conferences and other business networking events.
Compare quotes from trusted carriers with Insureon
Complete Insureon's easy online application today to compare insurance quotes from top-rated U.S. carriers. Once you find the right policy for your small business, you can begin coverage in less than 24 hours.