How to grow your small business to new heights
A business expansion can gain new customers, and potentially more profits, for a small business owner. Of course, you'll need the right strategy to avoid growing pains and remain profitable.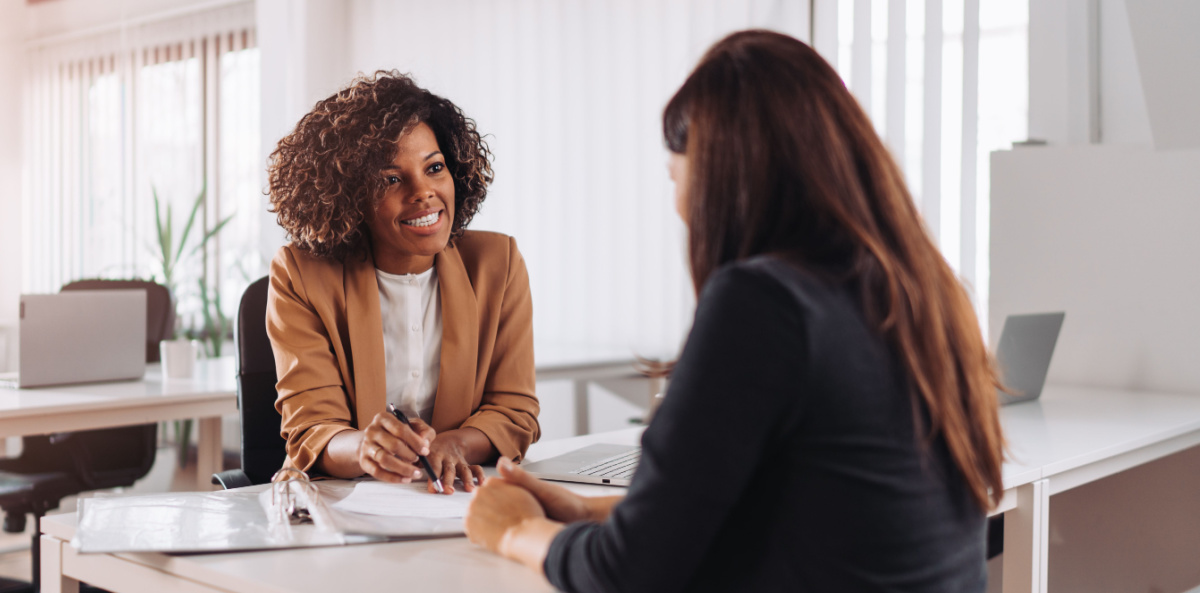 Growing a small business is about more than just adding new products or services. It takes careful planning, improving your brand, and keeping the customers you have while you look for new ones. It also involves the right types of financing and insurance.
Table of contents
What is the best way to grow my small business?
Whether you've been in business for a long time, or you are a new startup, sole proprietor, or an independent contractor, there are a number of steps that any small business owner can take as they grow their business and improve their bottom line.
1. Continuously evaluate your business plan
The economy and market trends are in a constant state of flux, so it's important to periodically review your business plan to make sure it's up to date with what your business provides and what the market demands.
For example, during the coronavirus pandemic, businesses dealt with supply chain disruptions, rapidly changing demands, and government-ordered shutdowns.
For example, food and beverage businesses went through tremendous upheaval during the pandemic. Many of them experimented with take-out windows, food deliveries, and outdoor dining. Some reduced their menu options and cut their hours because of supply and staffing issues.
Many retailers faced similar challenges, especially from the increase in online shopping and government restrictions during the pandemic.
Things to consider for your business plan include:
The demand for what your company offers and how it's changed.
How your industry is doing compared to the rest of the economy.
What changes have your competitors made, what they offer and their marketing approach?
Have you met your sales and revenue projections?
What's your customer experience and retention like, and do you need to change your approach?
What chances do you have for success?
What's your marketing strategy?
Get free quotes for small business insurance
2. Enhance your branding
Branding is what sets you apart from the competition. It's how you define your own business, what your company represents to your customers, and it helps determine how you market your business. It's an important part of any small business growth strategy and marketing plan.
To improve your branding, it's a good idea to start with your customers. Find out what they like about your business and what you offer. They can help you define what sets you apart from the competition.
Your brand may include the tone and voice you use in your communications with potential customers, your logo and tagline. Is your tone formal or informal? Does your tagline adequately express what your business is about? These are things to consider when establishing or refining your brand.
Once you have your brand identified, use it as a guide for all of your communications and marketing efforts. This includes advertising, social media posts, emails, and your company's website.
3. Focus on your customer relationships
A loyal customer base is crucial in keeping your business profitable and reaching new customers. Of course, customer retention starts with prioritizing customer service and taking care of those who frequent your business.
A customer relations management (CRM) program can help you maintain your customer base as you work to acquire new customers.
One of the benefits of a CRM program is it allows you to collect contact information from your customers. A customer who is willing to sign up to your email list and receive notifications about your business, customer discounts, and new offerings is more likely to frequent your establishment and to tell their friends.
You can also learn what your frequent customers like most about your business and highlight this in your promotions.
Post meaningful information
Your content should be useful to potential customers. For example, a cleaning business might offer advice on cleaning or dealing with stains. An IT company might provide information on protecting computer systems from being hacked, or the latest malware trends.
Engage with customers
Your content marketing efforts should invite participation and responses, such as posing a question or encouraging customers to respond to social media posts that involve your products or services, this offers a chance to engage with customers and spread awareness about your business.
You might encourage customers to post interesting pictures of themselves visiting your business or enjoying your products and services. For example, pet care businesses could invite people to post pictures of their pets while mentioning the business.
It's crucial for your business to monitor your social media activity and any mentions of your business, whether a customer offers positive feedback or complaints. Engaging with and addressing any concerns lets people know that you value your customers and your business's reputation.
Offer customer incentives
To encourage customer engagement, your business might offer a free giveaway or a discount to a customer who posts about your business on social media. If any of your current customers are social media influencers, they could really help you take your business to the next level and reach your target audience.
You might offer a giveaway or discount to the customer whose post receives the most interaction on social media, have the winner chosen randomly each month, or by your staff. Of course, those who frequent your business and are active on social media can also help you by posting favorable reviews online.
To even go a step further, you could create a customer loyalty program for those who frequent your business. Those in the food and beverage industries could offer free or discounted items based on how many times a customer visits their business. For example, a bakery might offer a free cupcake to frequent customers on their birthday, or a restaurant might offer a birthday discount or a free dessert with dinner.
Post consistently
No matter where you post content, whether it's on your own website, an email newsletter, or social media, it's a good idea to provide this content on a consistent basis. This increases the chance that people will engage with what you're posting and improve brand awareness for your company.
For example, landscaping business could offer advice on lawncare, fertilizing, and protecting plants from pests, severe weather, and disease.
4. Scale your operations wisely
Probably the best time to expand your business is when the economy is growing, either nationally or in your particular area. Keep an eye on trends within your industry and watch for opportunities. You should also keep an eye out for new businesses that might compete with your own.
Real estate has periods of high growth, followed by slowdowns. The same is true for the construction and contracting fields. Trying to expand your business during a slump in the economy would be like swimming against the tide.
As you grow your business, it's also important that you maintain your customer base and keep delivering the same quality of products and services that they expect.
If your customer base is active online, you'll need to stay on top of social media trends, any new platforms that become popular, and how to best utilize them.
5. Streamline your processes
Take a close look at your business to find ways to improve your efficiency. Are there any computer programs, machines, or processes that would help your business expand while maintaining quality?
Many tasks in the manufacturing sector can be improved with investments in equipment, automation, and employee training.
In the online retail sector, you might consider which products are most profitable, and most desired, by your customers. It's also important to protect any products or services that are loss leaders and draw customers to your website.
6. Improve your online presence
Any website or social media presence must keep up with the times. Social media platforms can rise and fall in importance. If your customer base is active online, you'll need to stay on top of social media trends, any new platforms that become popular, and how to best utilize them.
You might compare your website and social media use to how other businesses in your field utilize them, especially your closest competitors.
You'll need to monitor how well you're performing online. This includes how people access your site, how much time they spend there, and whether they buy something or leave. Google Analytics can help you keep track of this data and any changes in metrics.
7. Ensure that you have the right insurance coverage
As your business expands, it's important to analyze your risks on a regular basis and make sure you're fully covered with the right types of small business insurance.
General liability insurance
General liability insurance covers common business risks such as a customer injury on your property, damage to a customer's property, and advertising injury.
Commercial property insurance
Commercial property insurance covers the physical location of your business, inventories, and equipment in case it's stolen, lost, or damaged. If your business is growing and you're expanding your building or moving to a larger one, you may need to increase your commercial property coverage.
Business owner's policy (BOP)
For those who need both general liability coverage and commercial property insurance, a business owner's policy bundles both coverages together and is usually less expensive than buying each policy separately.
Professional liability insurance
Professional liability insurance, also known as errors and omissions insurance (E&O), covers the cost of client lawsuits and settlements over unsatisfactory work, such as missing a deadline for making a costly mistake.
This coverage is known as professional liability when used by accountants, auditors, consultants, and engineers. Errors and omissions coverage is used by real estate agents, tax preparers, IT professionals, and insurance agents. In the medical field, this coverage is known as medical malpractice insurance.
Commercial auto insurance
Commercial auto insurance is required in most states for businesses that own vehicles. It covers legal bills, medical expenses, and property damage if a business vehicle is involved in an accident.
Workers' comp insurance
Workers' comp insurance is required in most states for businesses with one or more employees. It's also required for sole proprietors in riskier professions, such as roofing.
Cyber insurance
Cyber insurance, also known as cyber liability insurance, covers the expensive costs of dealing with a data breach or malicious software attack at your business. This coverage includes the cost of customer notifications, credit monitoring, legal fees, and fines. Cyber insurance also includes third-party cyber risks, such as a customer suing you for failing to protect their data.
Business interruption insurance
Business interruption insurance covers your lost revenue, business expenses, and relocation costs in case your business is forced to close temporarily because of a catastrophic event, such as a fire or flood.
8. Make smart financing investments
Expanding your business will probably require investors or loans to provide the investment capital you'll need. You'll need a business plan and financial data that indicate your current financial situation, previous growth figures, and forecasts.
Make sure your cash flow and profits are steady before launching an expansion. It's also a good idea to budget conservatively. You'll need to have enough funds to cover any contingencies, such as your growth estimates not performing as expected.
The Small Business Administration offers SBA-backed loans for small business owners. These include:
7(a) loans
7(a) loans are small business loans of up to $5 million that can be used for:
Acquiring, refinancing, or improving real estate
Working capitol
Debt refinancing
Buying new machinery, equipment, furniture, and supplies
Changing ownership
504 loans
504 loans offer long-term fixed rate financing of up to $5.5 million for investing in fixed assets, such as:
Buying land and buildings
New construction
Improving buildings and infrastructure, such as streets and parking lots
Buying long-term machinery and equipment
Microloans
Microloans of up to $50,000 can be used to rebuild, repair, or improve your small business. They can be used to provide working capitol, buying supplies, machinery, and equipment. They cannot be used to pay off existing debt or buy real estate.
Other financing options
Your other options for financing a small business expansion include low-interest credit cards, bank loans, and crowdfunding platforms. You might also consider finding investors, such as venture capital firms, tapping your 401(k), or borrowing from friends and family.
Each of these options have risks and benefits. For example, credit cards will likely have higher interest rates than regular business loans. Borrowing from friends and family risks a personal relationship if your business expansion isn't as lucrative as you expected.
You may also like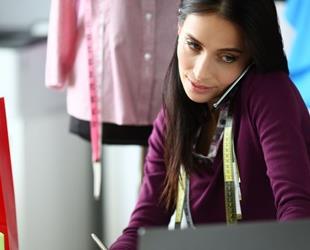 How does a small business loan work?
Small business owners in search of startup capital may find that a business loan is the best means for getting their business off the ground. In this guide, we'll go over the basics of small business loans, including how to get a loan and what types of financing options are the most common.
Go to article
9. Invest in your employees
Growing your business will likely require bringing on new people. Whether you expand using full-time employees, contractors, or freelancers it's a good idea to have your hiring plan in place and ready to go.
This way, you won't be caught off guard if your business grows faster than you expect. After all, you wouldn't want to turn away business or lose your existing customers because you can't keep up with demand.
Taking care of your existing staff and letting them know they're appreciated is also important. A high rate of turnover among your employees can lead to a loss of efficiency and quality that could lead to a loss of customers.
By offering training to your employees, and opportunities for growth within your company, you can give your employees an incentive to stay with your business.
10. Consider an expansion of your product or service offerings
Adding new products and services can be a good way to expand your business and increase profits. You might start by looking at your current demand, what customers like about your business, and get their input on any new products, services, or improvements they'd like to see.
You can also look at where your business is most profitable and where you see the greatest demand. Of course, you also need to consider changes in the marketplace and any trends within your industry; especially among your competitors.
It's also worth considering your area of expertise, and those of your employees. Whenever you expand your product line, you need to make sure you can do so while maintaining the same quality and standards that your customers expect.
11. Forge mutually beneficial partnerships
Your customer base offers a chance to grow your business through referrals and partnerships. Ask your most satisfied customers to post online reviews and to mention your business to their own friends and business partners.
A satisfied customer who promotes you on social media will likely carry more weight than a paid advertisement. It's also free.
You could also establish partnerships with businesses in fields that often intersect with your own. For example, the fields of real estate, construction, landscaping, cleaning services, installation services, and moving companies all relate to each other.
They likely have customers who are in various stages of home ownership, or businesses looking to buy and sell property. It would be mutually beneficial for these businesses to recommend each other to their clients.
Network
Attending networking events can help you spread the word about your business, meet potential customers and business leaders in your community.
Your local chamber of commerce could be a vital resource for this. You might also look for speaking opportunities where you or someone on your team can share knowledge about a subject related to your business.
Give back to the community
Being socially responsible can help you connect with others in your community and spread awareness about your business.
Sponsoring charity events can also be a good way to do this. If you and your team volunteer for charitable events, it can also spread awareness of your business and give people a good impression. If you have the space and resources, you might consider hosting a charitable event or help run a fundraiser.
If you do decide to host your own networking or charity event, it may be wise to invest in special event insurance coverage to protect your business from any risks that come along with the additional foot traffic on that big day.
How do I get small business insurance?
Complete Insureon's easy online application today to compare insurance quotes from top-rated U.S. carriers. You can also consult with an insurance agent on your business insurance needs. Once you find the right coverage for your small business, you can begin coverage in less than 24 hours.
Mike Mosser, Content Specialist
Mike spent several years as a reporter and editor covering politics, crime, and the world financial markets. He's worked for several newspapers, a financial newswire, and a monthly magazine. As a copywriter, Mike has produced SEO-based content, marketing, public relations, and advertising work for a variety of companies.