When should small business owners consider switching insurance?
Having the right small business insurance is important. And re-evaluating your business' insurance needs regularly is just as important. One step is to make sure you're working with the right insurance company for your business. We'll look at when and how you should switch carriers, as well as how to make it easy.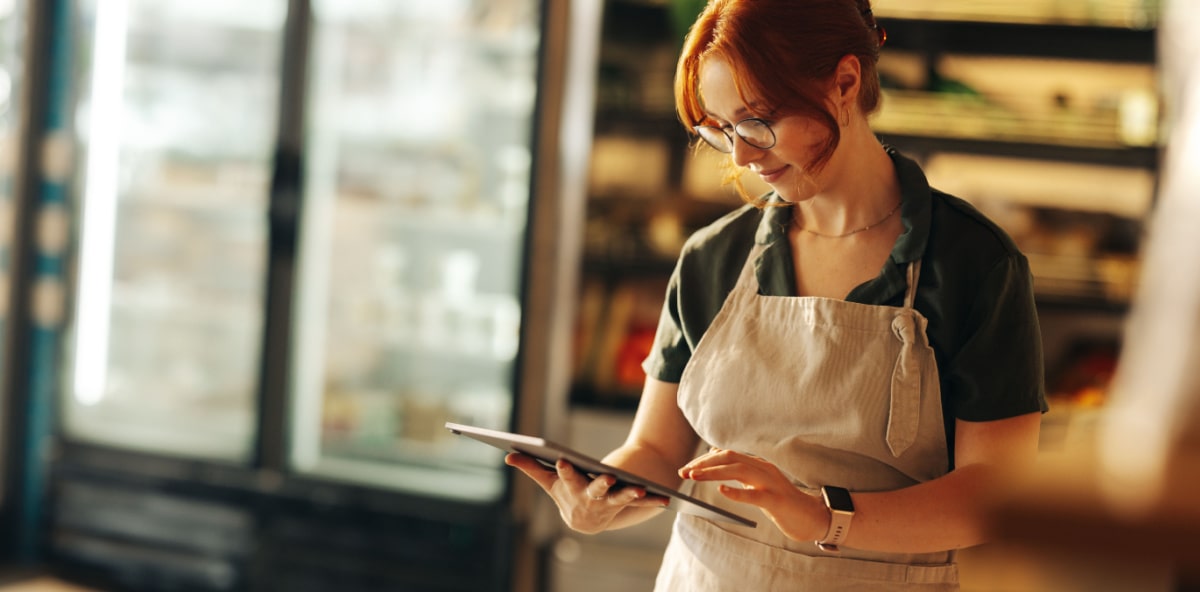 There could be any number of reasons why you might want to change providers for your small business insurance. You may have bought your insurance in a hurry in order to qualify for a lease or a contract and didn't have time at that point to compare your coverage options.
Perhaps your business has grown so much you need more coverage or to add new policies, and you'd like to see what your options are.
Before you drop your current provider, there are a few factors you need to consider about your current coverage, which includes making sure you'll avoid any gaps in coverage or cancellation fees.
What are the benefits of switching insurance companies?
One of the key reasons why businesses change insurance providers is the same reason why many people switch car insurance companies or internet providers—to find a better rate.
Even if you don't wind up finding a better rate, it can be reassuring to know you're already getting a good deal on your insurance coverage. Of course, you won't know unless you see what other insurers have to offer.
Another reason small business owners look to change insurance companies is because they've experienced life changes personally and within their business.
If you started out as a sole proprietor working out of your own home, yet now find yourself renting space, hiring employees, and buying new equipment, you'll likely need to increase your insurance coverage and add new policies.
Regardless of the situation, if your business is growing, or you're thinking of expanding your products and services, it's a good idea to check your insurance to make sure you're fully covered for these changes. As you do so, you may want to shop around and see what your options are.
Protect your small business with insurance from top U.S. companies
How do I change insurance companies?
When shopping for small business insurance and comparing policies, you'll need to consider any contractual or legal requirements, any financial needs in the event of a claim, and the policy terms.
Determine your coverage needs
Before shopping for any kind of insurance, you'll need to examine how much coverage you already have and if your insurance needs have changed.
While it might be tempting to buy less coverage to reduce your premium, it could cost you more in the long run if you increase the amount that you'd have to pay out-of-pocket on a claim.
Take a close look before you switch car insurance companies
If you've acquired new business vehicles, you'll need to check your commercial auto insurance policy to make sure it meets your needs. Auto insurance companies will consider a range of factors in offering car insurance quotes.
An insurance agent will want to know the age of your vehicles, how many miles they drive in a year, and the driving records of anyone who uses them, before determining how much car insurance coverage you need. These factors can all impact your new car insurance rates.
Collision coverage, also known as auto liability, is required in most states for businesses that own vehicles. It covers damage to other vehicles, individuals, and property. These policies are typically the cheapest car insurance you can buy.
Comprehensive auto coverage, also known as full coverage, is more extensive car insurance coverage. It insures your own vehicles, drivers, and passengers.
Some auto insurance companies offer additional perks, such as accident forgiveness, which can keep your car insurance provider from raising your commercial auto insurance rates after a minor fender bender.
Check your licensing and professional requirements
Your professional and licensing requirements may include certain types of insurance. For example, general contractors are often required to carry general liability insurance.
Errors and omissions (E&O) insurance, which is also called professional liability insurance, is required in some states for real estate agents and brokers.
Doctors and other healthcare professionals may need medical malpractice insurance to maintain their license, or to work in a hospital or clinic.
A few other common insurance requirements to consider include:
If you lease your business property, your landlord may require you to have commercial property insurance.
Your business contracts may require you to have certain types of insurance and amounts of coverage.
If you have a mortgage or a business loan, your lender may have insurance coverage requirements.
Most states require workers' comp insurance for businesses with one or more employees; or for sole proprietors in riskier professions, such as roofing.
If your credit score has changed, this could affect your premiums. A good credit score can help you obtain the best rate.
If you've had substantial insurance claims, or have an existing open claim, it could result in higher rates no matter where you shop for insurance.
Consider the policy terms
Insurance policy terms identify who is covered (the insured), the property and risks that are covered, the policy limits, and the policy period (the starting and stopping dates of the policy).
Canceling your old insurance mid-policy could result in substantial fees from your previous insurer.
Some insurance policy terms to consider when buying insurance include:
Premiums: The amount you'll pay, either monthly or annually. Some carriers will give you a premium discount if you pay for an entire year at once.
Coverage limits: The maximum amount the insurance company will pay on individual claims, and in a policy year. Make sure your claim and annual coverage limits are high enough to protect your bottom line.
Deductible: The amount you'd have to pay out-of-pocket on a claim, before your insurance coverage kicks in.
Exclusions: What's not covered by a policy. For example, floods typically aren't included in commercial property insurance. Intentional acts and crimes would also be excluded.
Research new insurance providers
While online shopping for business insurance can make it easy to compare quotes, there's more to buying insurance than just the bottom line.
You might start by asking other small business owners what they pay for their coverage and how much insurance they have. This can be a good way to compare insurance policies, especially if the other business is of similar size and in the same field.
As you're shopping, it's a good idea to limit yourself to a small number of providers. You'll likely find the coverage you need by comparing three or four options, though you could be overwhelmed if you consider too many.
A Google search may provide information on different insurance carriers and reviews. The Better Business Bureau (BBB) may have information on your insurance broker or policy provider. Yelp and Facebook can also be useful sources.
You may want to put your policy options into a spreadsheet where you can compare premiums, deductibles, and coverage limits.
A few key questions to consider when comparing insurance coverage would be:
Is a company offering a lower insurance premium still the best choice, if that rate includes lower amounts of coverage and higher deductibles?
Does the insurance company charge a fee for new or replacement insurance ID cards or a certificate of insurance?
How easy and how quickly can you obtain your proof of insurance?
You may also like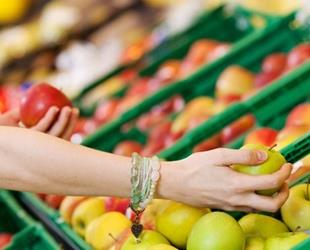 8 top tips: how to compare small business insurance quotes
These 8 steps can help you compare business insurance quotes and find the right coverage for your business.
Go to article
What do I need to do before switching my insurance company?
Before changing your insurance coverage, it's a good idea to check with your current insurance company and not cancel your current policy too early. Your insurance company could charge you a cancellation fee if you cancel a policy long before its renewal date.
You should also verify that your new coverage will go into effect when your old policy expires, so that you avoid any gaps in coverage.
It's important to consider how many policies you have with each carrier, as well. Your insurance provider might offer you a bundling discount if you obtain one or more policies with the same company, or loyalty discounts if you stay with the same provider for a certain amount of time.
Once you make sure that everything is lined up, you can take these steps to switching your insurance:
Make sure your new coverage is ready to go, before switching.
Cancel your existing insurance coverage and make sure your coverage will end when your new coverage begins.
Notify those affected by this change: landlords, clients, etc.
Find small business insurance quotes with Insureon
With more than 10 years in the business, Insureon is the number one online marketplace for small business insurance, with more than one million policies written.
By filling out our easy online application, you can compare free insurance quotes from top-rated U.S. carriers. You can also consult with one of our agents if you need help choosing the right policies. You can typically begin coverage and get your certificate of insurance in less than 24 hours.
Mike Mosser, Content Specialist
Mike spent several years as a reporter and editor covering politics, crime, and the world financial markets. He's worked for several newspapers, a financial newswire, and a monthly magazine. As a copywriter, Mike has produced SEO-based content, marketing, public relations, and advertising work for a variety of companies.