Why your commercial lease requires liability insurance
Landlords often require business owners to carry commercial lease insurance. Learn why you may need to purchase insurance before signing a lease, and the types of coverage you may need to carry.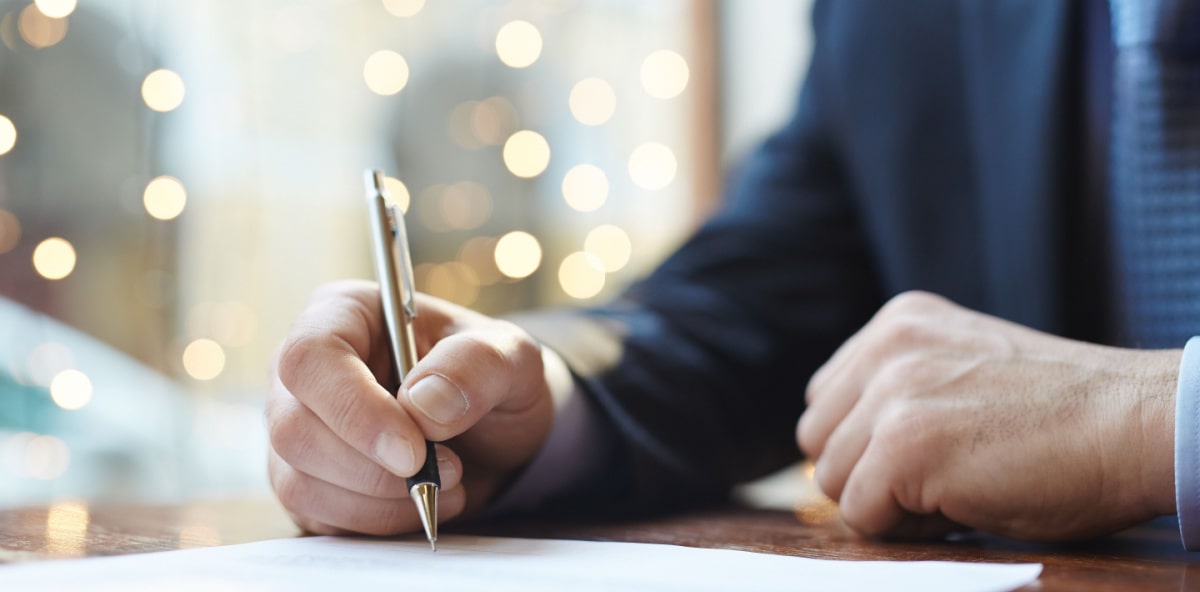 Before you can move into a new office space or storefront, you'll probably need to purchase commercial rental insurance. Most landlords require liability insurance so they won't have to cover the cost of an accident or injury at your business.
Let's look at why your commercial lease probably requires you to carry insurance, and the types of business insurance that you may need.
Commercial insurance protects landlords from costly lawsuits and property damage
Commercial landlords have a legal duty to maintain their property and keep it safe for renters and visitors. For instance, your landlord is obligated to spread salt on icy sidewalks, repair broken stairs, and maintain common areas.
Property owners often purchase business property insurance to help pay for damage to their real estate and other property. They typically carry several policies to protect their commercial buildings, including the following building coverage options:
Lessor's risk only (LRO) insurance, also known as landlord insurance ­– protects commercial landlords from tenant lawsuits over property loss or damage and injuries.
Building insurance ­– offers financial protection against property damage, and can help cover costs from a fire, natural disaster, windstorm, or other incidents that damage or destroy their building.
Why do I need insurance if my landlord already has property coverage?
Keep in mind that landlord insurance will only pay to repair or replace your landlord's physical assets. It does not cover your damaged property, or the property of your customers. That's why you should consider business insurance coverage to protect your own business from risks, such as general liability insurance, which can cover accidents that injure someone or damage their property.
Landlord insurance doesn't protect property owners from potential liability for an accident, injury, or other incident that happens at a commercial tenant's business. That's why there may be business insurance requirements in your commercial lease.
For example, let's say that you run a welding company and a fire breaks out in the workspace you're renting. In this case, your landlord would want you to carry enough insurance to cover any type of property damage, plus the costs of treating injuries for anyone in the building.
If the building owner didn't require your welding business to carry business liability insurance, they might be on the hook for the cost of repairs and medical bills.
Most landlords require insurance coverage so they won't have to cover the cost of an accident or injury at your business.
Which insurance policies will landlords require for a business property lease?
Before submitting a lease application, it's a good idea to ask the building owner what types of insurance you must have. Most lease agreements require tenants to carry some type of liability policy.
Landlords typically request a certificate of liability insurance as proof that your business has adequate coverage. Without it, your lease application will likely get denied. The most common policies required in commercial leases include: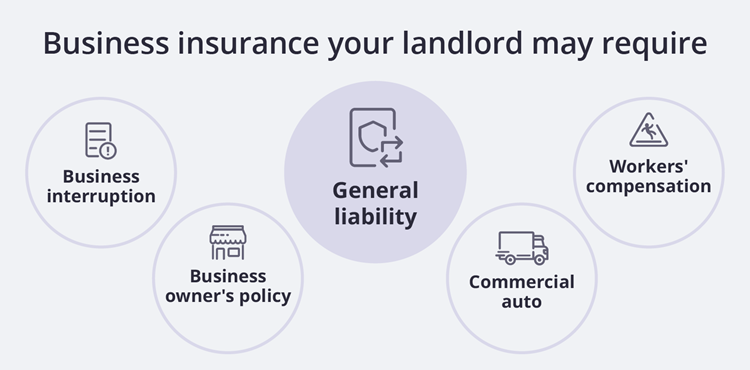 General liability insurance
General liability insurance is by far the most common insurance coverage required in a commercial lease. It's also frequently required by mortgage lenders and in client contracts. It gives peace of mind that you'll be able to pay for any damage or injuries your actions cause to a third party, like a customer or fellow tenant.
This insurance is vital if you have visiting clients or run a retail space. It covers the most common third-party claims, including:
Bodily injury and medical expenses
Property damage
Advertising injuries, such as libel and copyright infringement
General liability insurance is affordable for most small businesses. The average cost of general liability insurance is $42 per month, or $500 annually. Typically, the greater your risks, the higher your insurance premium payments.
Workers' compensation insurance
Your landlord might require your business to carry workers' compensation insurance (which is legally required in most states) to make sure that cash flow issues don't cause you to break your lease.
For example, suppose an employee at your cleaning business is injured on the job. Worker injuries can be expensive, and even one claim could leave you unable to pay your rent.
The cost of workers' compensation insurance depends on a few factors, including your business location, number of employees, and industry risks. Small businesses pay about $45 per month, or $542 annually, for this policy.
Business owner's policy
You may also want to consider a business owner's policy (BOP), which bundles a general liability policy and commercial property insurance policy together.
Commercial general liability insurance covers basic business risks and will likely satisfy the terms of your commercial lease. Commercial property coverage will cover repair or replacement costs for damaged, lost, or stolen business personal property – such as computers and product inventory.
A business owner's policy is typically cheaper than purchasing these policies separately. The average premium for a BOP is $57 per month, or $684 per year. The cost of this insurance will vary based on a number of factors, including your industry, business, and the property you need to insure.
Find small business insurance quotes from top U.S. carriers
Business interruption insurance
A growing number of landlords require that commercial tenants carry business interruption insurance to protect against nonpayment of rent due to loss of business income. If an unexpected event temporarily shuts down a business, this coverage will pay for lost revenue, operational expenses, and rent if the business is forced to close.
For example, let's say a fire damage forces you to close for renovations. Without incoming revenue, you may not be able to cover your rent. Business interruption coverage will pay your monthly rent payment, along with other bills.
This insurance costs between $40 and $130 per month, which equates to roughly $500 to $1,500 per year. Factors like the location of your business and the amount of revenue you bring in can impact the cost of this coverage, which is sometimes called business income insurance.
Commercial auto insurance
If you own any sort of transportation or distribution business, your landlord may require you to carry commercial auto insurance. If you park your business vehicles in a rental property parking lot or have vehicles regularly coming to and from your business, you could be at risk for accidents, theft, or vandalism.
To avoid liability, your landlord may ask to be added to your commercial auto policy as an additional insured. This addition shouldn't have a big impact on your premium costs.
Commercial auto insurance covers vehicles that are owned by your business. Rented, leased, or personal vehicles used for work purposes should be covered under a hired and non-owned auto insurance (HNOA) policy.
The average cost of commercial auto insurance is $147 per month, or $1,762 per year. Commercial auto insurance premiums vary based on a number of factors, including the insurance company, the number of insured vehicles, and the policy limits and deductibles you choose.
What additional coverage should commercial tenants have?
While it varies across professions and industries, there are some additional policies commercial tenants should consider purchasing.
Excess liability coverage
Excess liability insurance provides additional coverage limits in excess of your underlying liability policy. Small business owners usually buy excess liability insurance to fulfill the terms of a lease or client contract. However, some business owners opt for excess liability coverage because they face substantial risks, such as a high degree of foot traffic.
On average, this policy costs about $40 per month for each $1 million of additional coverage. Excess liability coverage quotes are based on a few factors, including coverage limits, location, number of years operating, and number of employees.
Commercial umbrella insurance
Commercial umbrella insurance provides additional coverage for liability claims made on general liability, commercial auto, or employer's liability insurance (a part of workers' comp).
While similar in nature, excess liability and commercial umbrella mean two different things. Excess liability insurance is an added layer of financial protection for one designated liability insurance policy. Alternately, commercial umbrella insurance provides additional coverage for several liability policies.
This policy costs about $40 per month for each $1 million in additional coverage. Several factors affect umbrella policy costs, including industry and risk, coverage limits, location, number of employees, and number of vehicles.
Commercial crime insurance
Any small business that handles financial transactions with customers could benefit from a crime insurance policy. It can cover several causes of losses when employees misuse sensitive financial data, such as a client's credit card or Social Security number.
There are two types of commercial crime coverage: first-party coverage and third-party coverage. First-party coverage protects your company against any losses resulting from employee theft. Third-party coverage protects your clients against losses resulting from theft by an employee.
Commercial crime costs can vary depending on the type of coverage. For a fidelity bond, the cost is a certain percent of the total bond amount. Other factors that affect costs include the policy limits, personal and financial information handled, and the number of employees with access to sensitive information.
How do I get commercial rental insurance?
If you're planning to rent a commercial office or storefront, it's important to get the right small business insurance coverage. Commercial rental insurance can protect your business, your landlord, and help you both sleep better at night.
If you're unsure of what insurance coverage your commercial lease may require or the insurance products that are best for your business, our insurance agents can help.
Complete Insureon's easy online application today to get quotes for business insurance from top-rated U.S. carriers. Once you find the right policy for your small business, you can begin coverage in less than 24 hours.
You may also like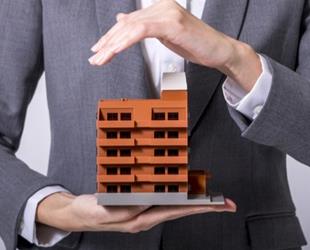 What is business renter's insurance?
Small business owners who rent the property where their business is located should consider business renter's insurance. This term refers to several insurance policies that protect commercial renters.
Go to article