Employer's liability insurance protects your business when an employee sues over a work injury or illness. It's a key policy since almost one in five small businesses will face employee litigation, according to Hiscox.
Employer's liability insurance is part of workers' compensation insurance
Workers' compensation insurance policies usually have two parts:
Part 1: Workers' compensation insurance. Workers' comp pays for medical expenses and partial lost wages from work-related injuries and illnesses.
Part 2: Employer's liability insurance. This coverage provides the business owner protection if your company is blamed for an employee injury or illness.
Employer's liability insurance covers legal defense costs when an employee blames your business's negligence for their injury or illness. Those costs could include hiring a lawyer, court fees, and paying a settlement or judgment.
For example, a software developer could file a lawsuit over carpal tunnel syndrome from constant typing. Or a restaurant chef could sue over a burn caused by a faulty fryer.
In either case, workers' comp would pay for medical bills and part of the wages lost while the employee recovers.
But if an injured employee thinks your negligence caused their health issue, they might sue for punitive damages like pain and suffering. That's where employer's liability steps in.
Find the right workers' compensation insurance policy online today
Which claims does employer's liability insurance cover?
Employer's liability insurance covers negligence lawsuits over work-related injuries and occupational diseases. In other words, if an employee sues over an injury, this policy will help pay your legal costs.
When employees receive workers' compensation benefits, they usually agree not to sue their employers. But that doesn't mean you're immune to lawsuits.
An employee directly suing their employer is only one type of lawsuit an employer's liability covers. You may face a few different forms of legal action.
Third-party-over action lawsuits
An employer could face a third-party-over action lawsuit if an employee sues a third party over a workplace injury. And that third party can turn around and sue the employer.
For example, an employee injured by workplace machinery could file a lawsuit against the equipment manufacturer. Then the manufacturer could file a lawsuit against the employer.
Loss of consortium lawsuits
The family members of an employee might file a loss of consortium lawsuit if their relative suffered a serious bodily injury, now has a debilitating illness, or died in a work accident.
A loss of consortium lawsuit seeks punitive damages for the loss of a family member.
Dual-capacity lawsuits
If you have a secondary relationship to an employee, an employee could file a dual-capacity lawsuit over a work injury or illness.
For example, a business manufactures a product that ends up injuring an employee. The employee could sue the business as both an employer and manufacturer.
Consequential bodily injury lawsuits
If a workplace accident or illness affects a non-employee, that person might file a consequential body injury lawsuit.
For instance, the spouse of an injured worker could sue if they start to develop a health problem due to the mental and physical demands of acting as a caretaker.
How do I get employer's liability insurance?
Most workers' comp policies automatically include employer's liability insurance. But employers in these monopolistic states will have to purchase it separately from the state-run fund:
If you live in one of these states, you can purchase this policy as stop gap coverage through private insurance to gain protection against employee lawsuits.
Worker's compensation laws in your state
Learn about workers' compensation state laws and requirements for your small business.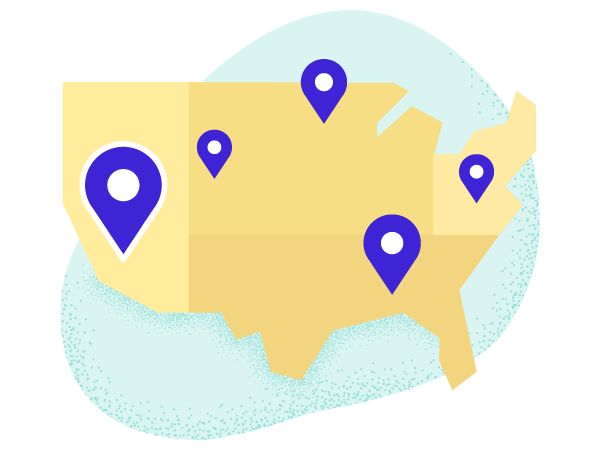 How much does employer's liability insurance cost?
The cost of employer's liability insurance depends on your business and your workers' compensation claims history.
To determine your premium, insurance companies will consider your payroll costs and employee classifications (i.e. what kind of work your employees do). Businesses typically save money if your employees:
have lower salaries
do less dangerous work
haven't been injured or fallen ill in the past
If you've never filed a workers' comp claim, then you'll likely pay less for this policy.
If your business has high payroll costs or other risks, you may need to extend your business insurance coverage with commercial umbrella insurance. Umbrella insurance increases your maximum policy limit, meaning your insurance company can pay for more expensive lawsuits.
What's the difference between employer's liability insurance and employment practices liability insurance?
Employer's liability coverage helps pay for lawsuits over employee injuries. And employment practices liability insurance (EPLI) covers lawsuits related to employment practices.
Both lawsuits protect business owners from employee lawsuits, which can cost your business more than $125,000. However, EPLI is a separate insurance policy that protects your business from allegations of employment discrimination, wrongful termination, or cultivating a hostile work environment.
Unlike employer's liability insurance, EPLI is not included in workers' compensation.
Check with an Insureon agent to see if your workers' compensation policy includes the protection you need. For free quotes from top insurers, fill out Insureon's online application with details about your business.
Find a workers' comp policy that fits your business
Fill out our free online application and get expert advice to find the right policy.