Protecting employees: Workers' compensation vs. health insurance
Where health insurance coverage ends and workers' comp coverage begins can be confusing. Learn about how the two insurance policies are different.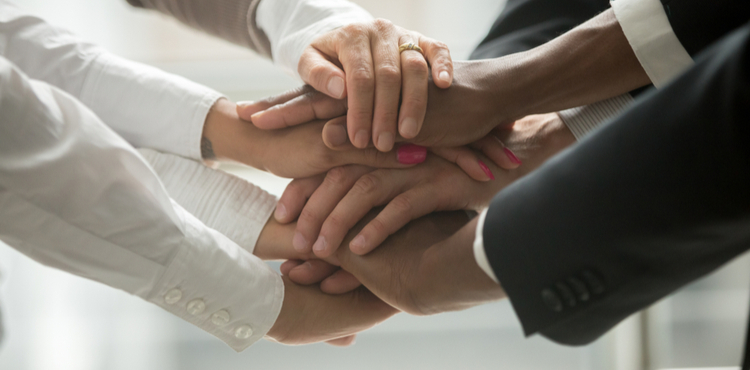 As a small business owner, you may already understand the basic differences between workers' compensation insurance and health insurance. To recap, workers' comp is coverage specifically designed to cover workplace injuries and illnesses. Health insurance (including temporary and long-term disability coverage) is a benefit that some employers offer their workers for preventative care and medical expenses.
But where one coverage ends and the other begins can become a bit confusing, especially when a small business owner is trying to determine whether or not…
To offer health insurance (and particularly disability benefits) to employees
They need workers' compensation insurance and health insurance as an independent contractor
Read on to learn more about each situation. We'll discuss your legal insurance obligations as an employer and as a citizen of the United States.
What's the difference between workers' comp and disability insurance?
Before we begin, let's take a moment to define a few key terms:
Workers' compensation insurance. A type of business insurance that pays for an employee's workplace injury or illness. This coverage is regulated by the state, and employers are often required to carry coverage.
Health insurance. A type of insurance that benefits individuals by helping them pay for medical expenses not related to work. As of 2014, almost all Americans are required to carry health insurance. Many employers offer health insurance to their employees as part of a benefits package, but individuals can purchase plans on their own.
Disability insurance. A type of health insurance that helps pay an individual's lost income if they become disabled and are unable to work. In most states, short- and long-term disability insurance policies are voluntary. However, a few states, such as California, have state disability programs that offer mandatory coverage to all eligible employees. Disability insurance compensates employees for non-work injuries that prevent them from working.
As you may have gathered from these definitions, one major difference between the two coverages is that workers' compensation insurance applies only to workplace injuries, while health insurance (and therefore disability insurance) only applies to non-work injuries. In fact, most health insurance providers exclude coverage for injuries and illnesses that are covered by workers' compensation insurance.
Additionally, workers' compensation insurance is often a mandatory coverage for employers, while disability insurance is not. Even if you work in a state with a statuary disability program, you don't have to pay into it on behalf of your employees (unless you want to, of course). Employees make tax-deductible contributions to fund these programs unless their employer offers to cover the cost as a benefit.
However, nearly every state requires employers to carry workers' comp coverage for their employees. The specifics of the regulations vary from state to state. For example, one state might require coverage even if you have only one employee. Others may require it once you hire four employees. (Check out our state-by-state workers' comp guide to learn more about the laws in your state.)
Does the Affordable Care Act (Obamacare) require employers to offer health insurance to employees?
Not exactly. While the Affordable Care Act (Obamacare) requires that individuals carry health insurance coverage, it does not require businesses to offer coverage to their employees. However, starting in 2015, larger businesses may be required to make an Employer Shared Responsibility Payment (ESRP). For this requirement to kick in, your business must:
Employ 50 or more full-time employees
Fail to offer health insurance that meets the "minimum essential coverage" requirements
If you have fewer than 50 full-time employees or already offer adequate health insurance, you do not have to make any payments to the government.

Do freelancers and independent contractors need workers' comp or health insurance?
After reading about the differences between workers' comp and health insurance, independent contractors and other "one-person shows" might be wondering about their insurance obligations. In short, all independent contractors are required to carry health insurance – or else pay a fine – due to the stipulations of the ACA. Your workers' compensation obligation, on the other hand, isn't so cut and dry.
Here's what you need to know:
Most WC laws pardon business owners. This means that if you are an independent contractor, freelancer, or another type of business owner with no employees, you are generally not legally required to carry workers' comp for yourself. However, there are exceptions. For example, California roofers with no employees are still required to carry workers' comp coverage. More information is available on Insureon's California workers' compensation requirements page.
Most health insurance plans exclude work injuries and illnesses. This is definitely a gray area that requires a conversation with your health insurance provider. Most health insurance policies contain language that excludes coverage for occupational injuries and illnesses. But some policies say that coverage is only excluded when the injury or illness can be covered by a workers' comp policy – which is most of the time, unless you are an independent contractor. In some states, you may be covered under a client's policy because laws consider contractors to be employees. In other states, you are on your own. Be sure to talk with your insurance agent in order to understand your exposures
Some states consider subcontractors employees. Perhaps you don't technically have employees, but you do occasionally hire out your work to a subcontractor or seasonal part-time help. In some states, these workers would be considered "employees" and necessitate workers' comp coverage. We can't stress enough how important it is to understand your state's laws!
In sum, independent contractors may be able to forego workers' compensation insurance, but they'll have to carry health insurance. Depending on where you live and the type of work you do, you may be on the hook for both types of coverage.
Compare quotes from trusted carriers with Insureon
Complete Insureon's easy online application today to compare quotes for workers' comp and other types of insurance from top-rated U.S. carriers. Once you find the right policy for your small business, you can begin coverage in less than 24 hours.