Contractor vs. subcontractor: What's the difference?
Learn about the difference between contractors and subcontractors and the types of liabilities that they face.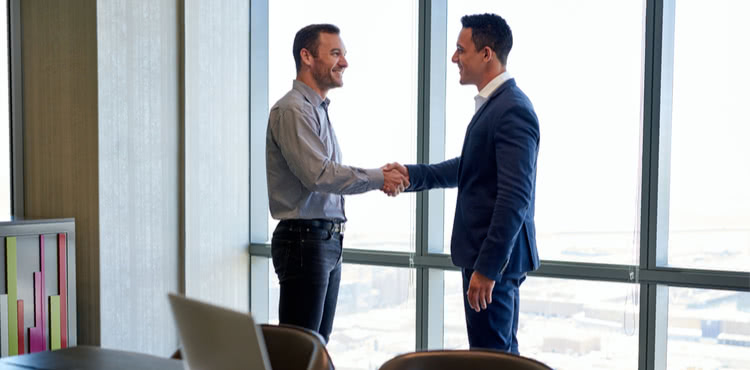 If you work as an independent contractor or subcontractor, it's important to know what's required in a contract, the legal liability that comes with each job, and the small business insurance that you need. Below, we'll explore some of the differences between contractor vs. subcontractor liabilities, along with other considerations.
Contractor vs. subcontractor: Who is liable?
When clients hire you to work on a specific project or on a freelance basis, you are usually considered a contractor. You provide the labor, services, and sometimes whatever equipment is needed to get the project done. You also communicate with the client to meet contract expectations and project deliverables.
When you sign a new contract, your client may ask to be added to your independent contractor liability insurance policy. This provides security and protection for the client if it is named in a lawsuit that was filed as a result of your actions or work. In this case, your insurance provider would cover legal bills and expenses up to the policy's limits.
Subcontractors are companies or individual people that you hire to help you complete a project. They report to you and not the client, and as the contractor, you manage their project duties, payments, and any other business actions. By hiring subcontractors, you expose yourself to more risks, and it's important to consider the insurance implications.
For example, let's say your IT consultancy business wins a bid to build a network for a company with four locations. You can't handle the project on your own, so you hire a subcontractor to split the workload. If your subcontractor forgets to follow IT security protocols and there's a data breach that leads to a lawsuit against your client, you could face legal action if the client tries to recoup expenses.
Your cyber liability insurance would cover those expenses up to the policy's limits if you added your client to the policy. Without insurance, you would have to pay out of pocket if you were held liable for your client's legal costs and any other financial damages.
E&O insurance for contractors vs. subcontractors
For larger projects, you'll likely be required to have an errors and omissions (E&O) policy (also known as professional liability) before a client will hire you. Even if it's not required, it's a good investment. In a case like the one described above, E&O insurance protects businesses from costs associated with lawsuits claiming that work was inaccurate, late, or not completed.
Regardless of what types of subcontractors you hire, consider adding them to your E&O coverage. Some subcontractors who run their own businesses may already have E&O insurance, which is ideal, as not all insurers will allow you to add subcontractors to your policy. If you anticipate frequently hiring subcontractors, consider this when shopping for an E&O plan.
Surety bonds for contractors vs. subcontractors
Some clients, especially those with high-value projects, may ask contractors to provide a surety bond. This is something only contractors are asked to do and does not apply to subcontractors. If you win the bid for a contract but have to back out for any reason, the surety bond covers the cost of finding a replacement.
Depending on which insurance company provides the bond, you may not have to pay the full amount. For example, if you need a $50,000 bond, you may pay anywhere from 1% to 15% of the total. This is not something that's always required – it just depends on what your client wants. Consult with a licensed Insureon agent for advice on your surety bond needs.
How to add subcontractors to your insurance policy
Adding a subcontractor to your insurance policies is a fairly painless process. You simply call your insurance company and provide the person's name and business name, if they have one. If you purchase a policy with one of Insureon's carrier partners, you can sometimes add a subcontractor online with our Customer Portal. Once you've added a subcontractor to the policy, simply print out a new certificate of insurance to share with your client.
Compare contractor insurance quotes with Insureon
Having the right type of contractor insurance can make all the difference when you're competing for a project. Complete Insureon's easy online application today to compare insurance quotes from top-rated U.S. carriers. Once you find the right policy for your small business, you can begin coverage in less than 24 hours.