Surety Bonds
Save money by comparing insurance quotes from multiple carriers.

We partner with trusted A-rated insurance companies
What are surety bonds?
Surety bonds

Surety bonds act as a contract between a business, a client, and an insurance company. They guarantee the insurer will reimburse the client if the business fails to deliver contracted services.
When do small businesses need surety bonds?
Surety bonds are often required by client contracts or local regulations. A surety bond reassures your client they will be reimbursed by an insurance company if your business doesn't complete a project, breaks the terms of a contract, or fails to adhere to regulations.
There are several different types of surety bonds. For example, fidelity bonds protect a business and its clients from dishonest employees and license / permit bonds guarantee a business will fulfill an obligation. Read more about what surety bonds cover.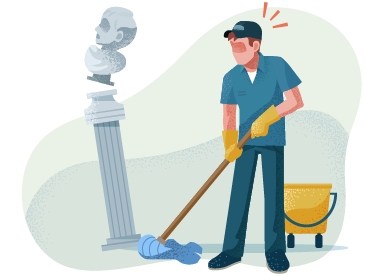 You may need a surety bond to:
Fulfill a client contract
Fulfill a government contract
Legally conduct business in a profession
Assure clients your business is reliable
Surety bonds help attract clients
Even when it's not required, a surety bond is a way to prove your small business is reliable. It may give you an edge over non-bonded competitors, which could make the difference between winning and losing a project.
Cleaning businesses may need janitorial bonds
Janitorial bonds
are a type of fidelity bond often needed by
cleaning companies
. If one of your employees steals from a client or breaks their property, your insurance company will reimburse the client up to the amount included in the bond.
Certain professionals may need license / permit bonds
Depending on your profession, you may need a surety bond to get a business license or a permit. For example, in most states notaries public need to get bonded (obtain a bond) before they can legally go into business. Contractors and construction companies typically need surety bonds, too. The amount is specified by state law.
Surety bonds differ from most insurance policies
Surety bonds do not work like standard small business insurance policies, which pay out claims to the policyholder. Instead, surety bond claims are paid to the client. For example, if a construction company fails to complete a project, the insurance company reimburses the client.
What's the difference between being licensed, bonded, and insured?
A company is bonded when it has a surety bond. It's insured when it has other insurance policies, such as general liability insurance or workers' compensation insurance. Finally, it's licensed when it has obtained the licenses necessary to operate legally.
Surety bond costs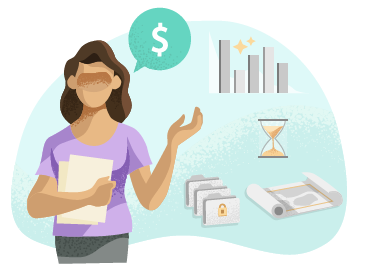 The cost of a surety bond depends on your industry. Construction companies typically pay a higher rate. Other factors that affect the cost include:
The total value of the bond
The type of surety bond
Your personal credit score
Your financial history
View Costs
Learn more about surety bonds
Compare small business insurance quotes
Save money by comparing insurance quotes from multiple carriers.