Can you sell insurance without a license?
Starting and running your own insurance business comes with a lot of requirements, including a license to sell or broker insurance. In some instances a license isn't required, but the best way to protect your business is with the proper licenses, bonds, and insurance.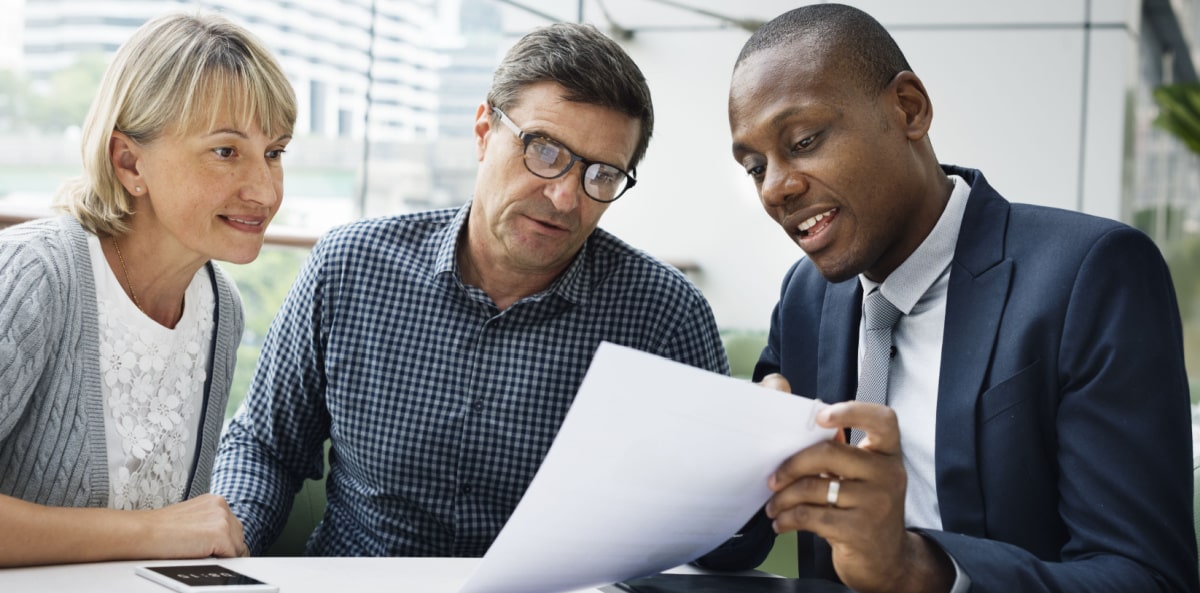 The big question: Do you need a license to sell insurance?
As an agent or broker you'll need a license in order to discuss policy options with a client and conduct a sale. Attempting to sell insurance without a license could result in significant financial and even criminal penalties. Selling insurance to anyone without a license could even result in a felony charge.
It's also important to decide which types of licenses to pursue within the insurance industry. Many agents start with a few limited lines of insurance before adding any additional licenses and increasing the number of policies they can sell.
An insurance license is not required for some office tasks
Certain agency tasks can be performed by someone without a license, such as:
Return a customer's phone call
Arrange meetings
Provide information to the client
Help with paperwork
An unlicensed employee can also provide policy information to clients, so long as they read from an agency script and do not interpret the information for the customer. An unlicensed employee is not allowed to receive any pay that is formally tied to insurance commissions.
What is the difference between an insurance agent and an insurance broker?
Both insurance agents and insurance brokers help customers purchase insurance policies.
However, insurance agents work for one or more insurance carriers and sell policies only from their companies. Insurance brokers work for the customer to shop for policies from different insurance providers and then help with the transaction.
Additionally, agents and brokers both need to have an insurance license in order to source and sell insurance policies to clients.
The steps to becoming an insurance agent or insurance broker depend on the licensing requirements in your state and what kind of agent or broker you want to be. Overall, the requirements typically include classes, a written exam, and a background check.
Find small business insurance quotes
How do you get an insurance agent license?
Each state has different, but similar requirements for getting an insurance license. For many of them, the application process requires pre-licensing courses before taking a proctored state exam at a test center, although some of them do not require a licensing course.
Some of them limit the number of times you can take a licensing test in a year. They all require in-person testing, fingerprinting, and background checks. Many states also require a surety bond.
When you are ready to apply for a license, there is normally a filing fee when you submit an application. This can vary in price depending on the type of license you are applying for.
For instance, filing fees in California can range anywhere from $60 up to $6,000. You'll likely need to renew your license after a set amount of time, which typically requires you to pay a fee of equal or lesser value than your original application fee.
How do you get an insurance broker license?
Much like becoming a licensed insurance agent, brokers have several pre-licensing requisites. These often include a pre-licensing course, a proctored exam, fingerprinting, and a background check.
Each state has similar requirements. The National Insurance Producer Registry (NIPR) can provide clear direction for the state in which you plan to operate. This also includes whether you're required to get a producer license in place of a broker license.
After completing all of the pre-licensing requirements, you can pay your application fee and apply for your producer or broker license through an online form.
Upon approval, your final step is to secure a broker bond, which is required in most states before you can begin selling insurance. Brokers bonds are a type of surety bond that holds insurance brokers accountable and protects clients form potential fraud.
Let's take a look at insurance exams and licensing in four different states to see how their insurance laws compare.
How to get an insurance license in California
California requires 20 hours of pre-licensing education for either a property and casualty license or a life, accident, and health license—plus 12 hours on ethics and the California insurance code.
Licensing tests must be taken within one year of completing a pre-license education course. Each exam consists of 150 questions. Anyone who fails the licensing exam 10 times in 12 months is barred from taking the same exam for another year.
After passing the test, the state requires fingerprinting and a background check before you can apply for a license.
For more information, including what to expect on the exam, visit the California Department of Insurance.
How to get an insurance license in Florida
Florida requires license applicants to take a pre-license education course that corresponds with the type of license they intend to pursue. These courses are available in person and online.
A property and casualty insurance license requires 200 hours of instruction, while a life and health license requires 60 hours of instruction. After successfully completing the course, you can apply for a license with the state, undergo fingerprinting and a background check, and take the state licensing exam.
The life and health exam consists of 150 questions, while there are 160 questions on the property and casualty, general lines exam. You can take each test up to five times per year. You can also see an outline of the tests [PDF] to get an idea of the subjects they cover.
More information and study materials are available through Florida's Division of Insurance Agent and Agency Services.
How to get an insurance license in Georgia
Georgia requires 20 hours of pre-licensing education for either a property and casualty license, or a life, accident, and health license.
After completing the course, you can take the in-person licensing exam. Each exam consists of 80 questions, and you can check out an outline of the exams here.
If you fail the licensing test, you must wait at least two weeks before retaking it. If you fail three times, you must retake the pre-license education courses through a different provider before you can take the test again.
You must also undergo fingerprinting and a background check, and fill out a citizenship affidavit before applying for your license.
For more information, visit the Office of the Commissioner of Insurance and Safety Fire.
How to get an insurance license in Texas
Texas does not have education requirements for an insurance license, but you might consider taking a pre-license education course, either in person or online, to prepare for the exam. You can also see an outline of the test [PDF] to get an idea of the subjects it covers.
You'll have to take an in-person exam for either life and health, property and casualty, or both. Each exam consists of 125 questions. There are no limits on how many times you can take either test.
After passing, you must apply for a license within one year, but first you'll have to submit to fingerprinting and a background check. A separate application will be needed for each license you seek.
For more information, visit the Texas Department of Insurance.
You may also like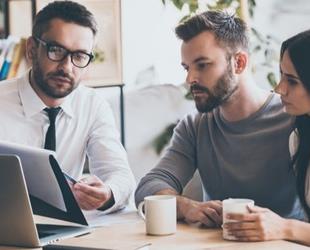 6 common errors and omissions claims against insurance agents
Insurance agents should take steps to protect themselves from costly errors and omissions claims, including being adequately insured themselves.
Go to article
Renewing your insurance license will require more classes
Keep in mind that even after obtaining a license to sell insurance, your education isn't over. Every state requires continuing education courses to renew a license, while also complying with all relevant laws and regulations.
In addition to the required courses, many insurance agents and brokers also take classes to improve their knowledge and increase the types of policies they can source and sell.
Which licenses and bonds should an insurance agent consider?
Insurance agents and brokers will need a resident license to sell personal lines insurance in their home state. Personal lines insurance products protect individuals against financial losses from injury, death, property damage, and loss of property.
Once you've obtained a license, you can apply for a non-resident license to sell insurance in other states as well. States have different insurance licenses grouped by the types of policies an agent or broker can source and sell.
Most states group them according to the following categories:
Insurance agents and brokers
Fire and casualty, also known as property and casualty (P&C): Allows you to sell a broad range of policies, including automobile, personal property, business insurance, and flood insurance. For many insurance professionals, this is the first license they seek.
Life and health insurance: For selling life insurance, annuities, Medicare, health insurance, long-term care, and related products.
Surplus lines: A specialized license involving financial risks that are considered too high for a regular insurance policy.
Insurance adjuster or claims adjuster
An adjuster settles insurance claims by inspecting the insured's property when a claim is filed to determine what the insurance company will cover.
There are many adjuster licensing options, including:
Staff adjuster: This role works directly for an insurance company in settling claims.
Independent adjuster: This type of adjuster usually works under contract with an adjustment or claims administration firm. They might also be hired by insurance companies when facing a large number of claims.
Public adjuster: A public adjuster is hired by policyholders to gain the maximum amount of compensation from the insurance company on a claim.
Catastrophe adjuster (CAT): Typically works for insurance companies during large claim events such as hurricanes, floods, and wildfires. They will normally work directly for insurance companies.
Third-party administrators
A third-party administrator (TPA) insurance license covers a wide range of options related to insurance. A TPA license may be required for an individual or company with administrative responsibilities involving insurance.
This can include operational services, such as processing claims and managing employee benefits for another company. Their responsibilities may include managing health insurance and retirement programs, such as 401(k) plans.
Surety bonds for insurance agents and insurance brokers
Most states require a surety bond to sell insurance. Also known as insurance producer bonds, fidelity bonds, and insurance broker bonds, surety bonds offer financial protection to any clients harmed by negligent or fraudulent acts from their insurance agent.
Some states require an entire brokerage to have a surety bond for the company and its agents. In other states, each broker must be individually bonded. The cost of a surety bond primarily depends on the size of the bond.
For example, using the same four states whose license requirements we evaluated:
California requires an insurance broker bond of $10,000.
Texas requires a $25,000 insurance agency bond.
Florida requires that title insurance agencies have a $35,000 surety bond.
Georgia requires a $50,000 surety bond for surplus lines brokers.
What about insurance coverage for insurance agents and brokers?
To provide protection for themselves, insurance agents and brokers will typically consider the following policies:
While insurance and bonds may differ, both are key to a business's risk management strategy.
How do I get business insurance coverage?
Complete Insureon's easy online application today to get insurance quotes from top-rated U.S. carriers. An insurance agent can help you choose the right policy limits and deductible. Once you find the right type of insurance coverage for your small business, you can begin coverage and get your certificate of insurance in less than 24 hours.