6 common errors and omissions claims against insurance agents
Insurance agents should take steps to protect themselves from costly errors and omissions claims, including being adequately insured themselves.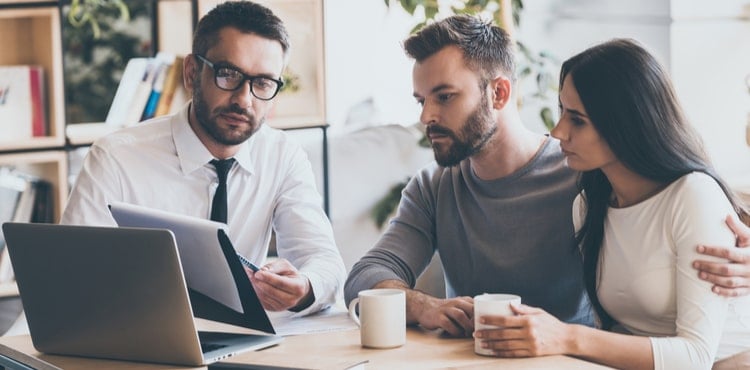 Being an insurance agent comes with its own set of risks, and errors and omissions claims can arise even from a simple mistake. It's crucial that you provide the right insurance coverage for your clients, but it's also equally important for you to have the appropriate small business insurance and E&O insurance policy for your agency.
Take steps to protect your business from these six common causes of insurance agent errors and omissions claims:
1. Failure to maintain appropriate coverage
The key to a client-agent relationship is the client's trust that you will monitor insurance coverage and provide guidance to protect the client's financial health. Still, there are circumstances when you might not procure the correct coverage. In that case, when a loss happens, the client would be responsible for financial damages.
If the client feels you are at fault, they could take legal action. Cases like this comprise a substantial percentage of E&O claims against insurance agents. You can avoid a similar situation with the following steps:
Fully vet every client to determine insurance needs so your recommendations are correct.
Make sure the client is notified immediately if requested coverage cannot be purchased, and provide the opportunity to review alternatives.
Document all interactions and save correspondences. If a client refuses a policy, you should have that in writing. Send a follow-up email after a conversation that reviews what was agreed to or declined, so there is no confusion. Keep those records even after the client relationship has terminated.
The agent has a duty to place coverage with an insurer that is financially solvent. Monitor carrier solvency with AM Best Rating Services and information sources.
2. Failure to correctly explain coverage
If you've followed the practices outlined above to ensure proper coverage, you are already on the right path to protect yourself from E&O claims. But there are a few other steps to make sure your clients are aware of all the factors that could affect coverage:
Make sure clients fully understand the terms and coverage limits before they purchase a policy. As you're reviewing the specifics of a policy, pause frequently and ask clients if they have any questions.
When a policy is up for renewal, communicate any premium due or changes in policy terms.
Regularly review and update marketing materials to make sure they accurately represent the insurance policies you offer.
Protect your business with errors and omissions insurance
3. Administrative errors
Mistakes happen, especially when you are working with different software programs for new policies, maintenance, and renewals. One way to minimize the risk of claims against insurance agents is to reduce the number of people who work with a client throughout the customer journey.
Many of us know the old game "Telephone" – where information is passed by whispering in the ear of one person to the next. Inevitably, the message is distorted or it has changed by the time the last person receives it. The same concept can apply to client management.
The more people involved in the flow of information about a client, the greater the risk of communication errors. Assign agents to specific clients and have them handle every part of the process, from initial consult to purchase and ongoing maintenance.
It's important for an agent to keep agency staff up to date on the policies they sell. Professional development opportunities, such as continuing education classes offered by companies like WebCE and Noble Continuing Education, can help agents stay informed and educated about existing and new insurance products. All agents must fully understand the specifics of a product to communicate clearly with a client.
4. Failure to identify exposures
E&O lawsuits against agents often stem from poor risk analysis. This issue indicates that producers need further education. Protect your agents and your agency by:
Testing new hires to evaluate their level of risk analysis skills
Requiring employees to take courses in risk analysis
Finding resources to help producers evaluate their clients' risk
5. Failure to share policy changes
If there is a change in policy coverage, the agent has a duty to share that information with the client. This could encompass any number of changes – from notice of renewal to a change in the insurer's financial condition that would affect its ability to cover a claim or maintain the policy.
6. Failure to send accurate client information to an insurer
Remember that there are three crucial funnels for information:
The agent to the client
The client to the agent
The agent to the insurer
Set up a process to routinely do the following:
Monitor claim activity. Agents should follow up with both clients and insurers when a claim is filed.
Monitor your carriers' loss ratios. Industry patterns can help you anticipate problems and necessary updates or changes.
Communicate every claim to the insurer. If a client calls you first when a loss occurs, your most important job at that moment is to either advise the client to contact a claims manager or forward the claim information yourself. Regardless, follow the claim and make sure that it is handled swiftly and appropriately.
By keeping these concepts top of mind as you build and maintain your client relationships, you not only can provide excellent service but also mitigate your own risk of insurance agency claims.
Complete Insureon's easy online application today to compare quotes for business insurance from top-rated U.S. carriers. Once you find the right policy for your small business, you can begin coverage in less than 24 hours.
You may also like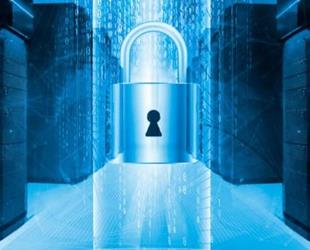 Why do cyber insurance claims cost so much?
There has never been a greater risk of cyberattacks against small businesses, and the costs have never been higher. Learn why cyber insurance claims are so expensive, and how cyber liability insurance can help protect your business.
Go to article