What is risk avoidance?
Without a risk avoidance plan, your organization's assets could be susceptible to potential losses. Learn how to reduce the level of risk for your business.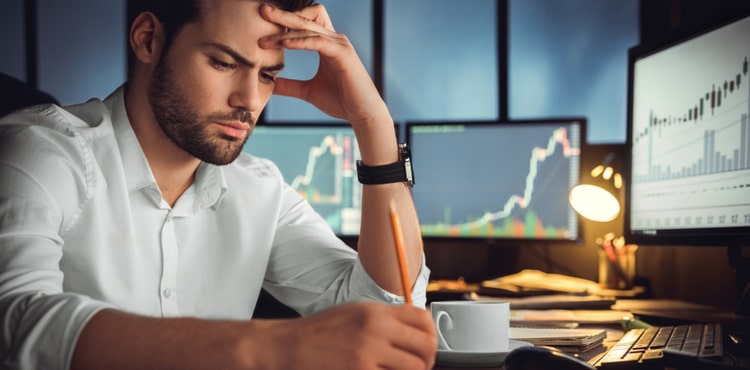 Risk avoidance is a way for businesses to reduce their level of risk by not engaging in certain high-risk activities.
While it's impossible to eliminate all risks, a risk avoidance strategy can help prevent some losses from happening. It's an important part of any risk management plan and a way to protect your organization's assets from potential losses.
While many businesses carry general liability insurance and professional liability insurance, also known as errors and omissions insurance (E&O), to shield them from lawsuits, performing a risk analysis and reducing the number of identified risks offers an additional layer of protection for your business.
What is risk avoidance in insurance?
Risk avoidance means running your company in a way that eliminates certain hazards and exposures that could result in an expensive lawsuit or a financial loss.
Consider these types of risk:
A construction company might avoid certain areas prone to wildfires or hurricanes to prevent the risk of employees being injured, or property and equipment being damaged, in a disaster.
A company could refrain from using hazardous materials or chemicals because of the dangers of handling and storing them.
Businesses might limit the type of customer data it stores on its computers, in case of cyber hacking or data loss.
A business might avoid taking on projects that require new and expensive equipment, in case of damage or theft.
Risk avoidance vs. risk mitigation
While a risk avoidance plan can help eliminate certain losses, if taken too far, it might keep a business owner from pursuing lucrative opportunities. That's why risk mitigation should also be part of any risk and project management plan.
In some cases, rather than avoiding risk, it can be beneficial to implement a risk acceptance and mitigation strategy instead.
Consider these examples of risk and mitigation:
A construction company might not accept certain projects during wildfire or hurricane season. If it does do this work at a risky time, it could increase its level of insurance.
Storing hazardous materials off-site, employee training, and the right safety equipment can help reduce the chance of a spill or an employee injury.
Maintaining your cyber infrastructure with firewalls, employee training, and regular software updates can help protect sensitive data from being accessed by hackers.
Protect an investment in new equipment by keeping it in a secure and monitored location, having procedures for making sure it's stored properly, and insuring it against vandalism or theft with commercial property insurance.
Compare business insurance quotes from top providers
How to avoid the risk of lawsuits
No matter what kind of business you're in, there are steps you can take to avoid professional liability lawsuits. Keep in mind that misunderstandings, clerical errors, missed deadlines, and a failure to disclose information are some of the top reasons that liability lawsuits happen.
Here are some key steps you can take to avoid them:
Documentation
Handshake agreements can be open to interpretation. Maintaining a paper trail, with signed documents and written correspondence (with confirmation emails), can reduce the chance of a misunderstanding and give you the proof you need to defend against complaints and lawsuits.
Follow up on verbal agreements with a letter or email to make sure everyone is on the same page. It can also be worthwhile to have an attorney examine your contracts, leases, and agreements to reduce the chance of a misunderstanding.
Communication
Keep your clients informed by communicating as clearly as possible. Make sure you define what you will deliver in terms of products and services.
If there's a project delay, a cost overrun, or any kind of mistakes, let the client know immediately. Tell them exactly what's going on and why.
They might be willing to work with you and adjust any contracts or agreements. However, keeping them in the dark could make it more likely that a dispute winds up in court. Make sure they're aware of, and sign off on, key milestones or changes that happen during a project.
Resolve disputes
Establish procedures for tracking and responding to client complaints. Make sure you document your responses and keep a record of them, in case there's a lawsuit.
Educate your clients
Helping your customers and business partners understand the best practices for risk avoidance and mitigation lets them know that you take this problem seriously, and encourage them to do the same.
For example, if you're well versed in cybersecurity, you could help educate clients on how to prevent a data breach. You could also offer specialized training on any technology you've installed for them and how to protect their data.
You may also like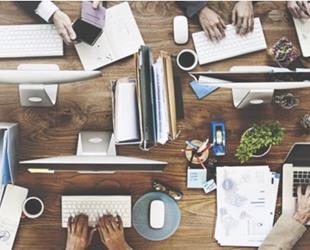 How to protect your tech company from 6 common startup business risks
Every tech startup faces business risks, from funding issues to legal troubles. Here are some of the most common startup business risks for tech companies and how to protect against them.
Go to article
Key things to consider
Many businesses use both avoidance and mitigation in their risk management process, as together they can reduce the chance of a liability lawsuit.
When performing a risk assessment, it's important to consider the types of risk you face, your biggest sources of revenue, and your most valuable assets.
Whatever risks your clients face could become a financial risk for your company and have a negative impact on your bottom line. That's why it's important to not only consider your own risks, but those of your customers as well.
Does your business earn most of its income from only one or two clients, or within one particular sector? Do you own and maintain expensive equipment, or store valuable data?
Any loss of data, equipment, or a facility could also have financial consequences for your business, especially if it leaves you unable to operate or having to face a lawsuit. The right risk mitigation strategy can help protect these assets, and make you better prepared to respond to such an event.
Could you lease or borrow equipment to continue your work in the short-term? Where would you operate your business if your facility is damaged or destroyed? Do you have a cybersecurity expert you can turn to in case of an information security breach?
Is all of your data backed up and secure? Is your information technology adequately maintained? Do you have a business continuity and disaster recovery plan?
By whatever metrics and methodology you use, your company is bound to face some level of residual risk. With the right level of risk control and the right business insurance policies, you can reduce your potential liabilities and keep your company profitable.
Complete Insureon's easy online application to compare quotes for business insurance from top-rated U.S. carriers. Once you find the right  policy for your small business, you can begin coverage in less than 24 hours.