What to do when your client wants to cancel a policy
Grumpy clients can ruin your day, especially if they want to cancel their insurance coverage. Learn how a small insurance agency can deal with this situation calmly and professionally.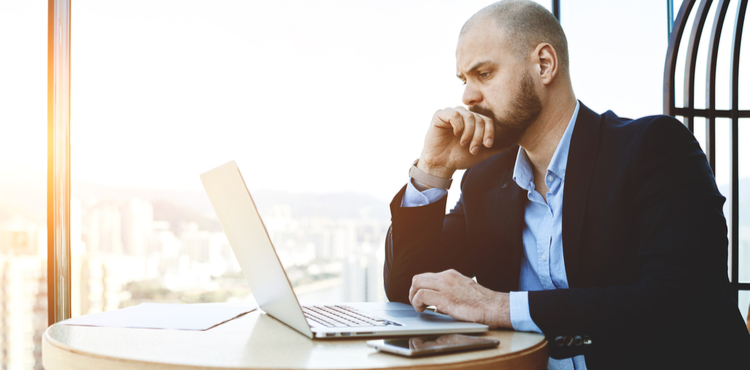 Maybe it will be one of those tech-savvy millennials who's spent their whole life on the internet and is sure they know everything about everything, insurance included. Or worse, maybe it will be a longtime client – someone whose kids play on the same softball team as yours, someone who has been with you since day one. Whoever it is, someday a client is going to call you up and say they want to cancel their coverage.
But what can you do? As a client's situation changes, so do their insurance needs. That's just the nature of the insurance game. If they don't want the policy, all you can do is cancel, right?
Yes and no. Yes, life changes do make for evolving insurance needs, but not all of them call for cancellations. In this moment of truth, your job is to find out why your client wants to cancel so you can address their concerns and keep them in your book.
Coverage cancellation: It's not personal
As an insurance agent, you realize that success in this industry depends on relationships, and you probably put plenty of effort into customer service. So when a client drops their policy, it can feel personal.
Don't succumb to hurt feelings. Instead, realize that insurance clients are a fairly fickle lot. According to Ernst & Young's "Reimagining customer relationships," about 66% of insurance customers say they are likely or very likely to recommend their former providers, but 38% of that same group have canceled a policy or switched carriers within the last 18 months.
What that should tell you is that customer loyalty in the insurance sector does not look the same as it does in others. Think of it this way: you may know people who only buy Ford cars and trucks, but have you ever met someone who only buys their insurance from one provider?
What causes clients to cancel?
Once you get over your initial shock, it's time to listen to your client. They may give a hundred different answers for wanting out, but the following are the common reasons:
A change in assets
Are they selling property? Replacing it? Downsizing a business? Upsizing a residence? Unless your client is completely shutting down their business or selling off their personal property, most of these issues can be resolved by modifying their current policy.
A change in location
Moving a business or a home is a major ordeal, and a client may think it's easier to cancel their insurance and pick up new coverage when the dust settles. While a move may affect their insurance, dropping coverage even for a brief period leaves them exposed and may damage their reputation in the eyes of insurers.
A change in costs
Premiums increase for lots of reasons, and some of those reasons, like an insurer's desire to stay solvent after a natural disaster, may be completely out of your client's control. Whatever the issue, marketing the risk to different insurers can help you find your client a better price.
Dissatisfaction with service
Your clients put some of their most valued possessions in your care, which means emotions can run high when something goes wrong. Missed deadlines and miscommunications make even the most faithful customer look for a new agent.
While nobody likes to see a client leave, you need to be especially wary when they cancel out of frustration. See which issues are most likely to result in a lawsuit in "6 errors and omissions claims against insurance agents"
What your clients need to know before they go
Your client's desire to switch does not immediately alleviate your ethical duty to offer them good advice. Before they make their final decision, make sure they know that:
The U.S. Chamber for Legal Reform reports 43% of small business owners have been threatened with or involved in a civil suit.
The law often requires certain kinds of business insurance, such as workers' compensation insurance or surety bonds.
Many mortgage lenders require homeowner's insurance before they sign a loan.
Driving without auto insurance often results in heavy legal fines and penalties.
Stopping and starting personal and commercial coverage is a red flag for providers and may result in higher premiums later on.
Be particularly clear about the consequences when a client wishes to cancel a claims-made policy (e.g., E&O or professional liability insurance). For your client to receive benefits from a claims-made policy, the same policy must be active:
When the incident first happened
When the claim is filed
Let's say your client decided to retire, and their first move toward downsizing is to cancel their claims-made E&O insurance. That seems like the smart financial move because they no longer have customers who can claim negligence. Unfortunately, a former customer's grievances have been festering and finally pop up in the form of a lawsuit. Even though your client was covered when the alleged negligence occurred, the E&O policy won't pay out because it wasn't in force at the time of the claim.
Make sure your independent insurance agency is covered, too. Start an application today.
Compare quotes from trusted carriers with Insureon
Complete Insureon's easy online application today to compare insurance quotes from top-rated U.S. carriers. Once you find the right policy for your small business, you can begin coverage in less than 24 hours.