10 things to check before canceling a small business insurance policy
Economic uncertainty, disastrous weather events, and temporary business closures are just a few reasons why small business owners might be tempted to cancel one or more insurance policies, but there are a number of things business owners should consider before they do so.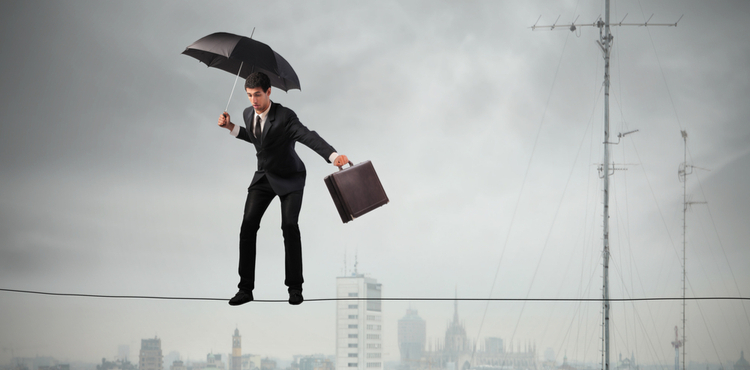 Introduction
While it's a good idea to review your coverage regularly as part of your risk management plan, canceling your insurance policy can wind up costing a lot more than you might save in premiums.
There are a number of things that every business owner should consider before canceling any of their small business insurance policies, including the financial risks of not having coverage, as well as the elevated cost of re-purchasing a policy after it has been canceled.
Take the following into consideration when you are debating whether you should cancel a business insurance policy.
The financial risks of canceling business insurance
If you cancel any type of coverage before you have a replacement policy in place, you leave your business exposed to uninsured risks. Some policies will give you a coverage extension or a bit of a grace period if you're late on renewing a policy, yet this may not be available if you cancel your coverage.
It might seem logical to cancel a general liability policy if you've never had a slip and fall incident at your business, yet such an accident could happen at any time. This is especially true if you frequently have customers on site.
If you're canceling a policy in an attempt to keep your insurance premiums low, keep in mind that you could wind up with more expensive premiums instead. Starting and stopping coverage can be a red flag for insurance carriers, making it more likely you'll face a rate increase down the road when you decide to again pursue insurance after closing your business.
For example, throughout the COVID-19 pandemic, most small business insurance coverage was unlikely to cover temporary closures or business income loss from a virus, bacterium, or other microorganism (unless the owner had previously purchased a communicable disease rider).
While many restaurants and other "non-essential" businesses continued operate in a limited capacity and had reduced interactions with the public, it was actually a more cost-efficient plan in the long term to maintain coverage throughout, rather than stop and start again with increased premiums for years to come from their insurance carrier.
The bottom line is you should almost always purchase a replacement policy before you cancel your current coverage.
Understanding when your insurance coverage is active
A claims-made policy only provides coverage benefits if you file a claim while it's active. If you try to file a claim after canceling such a policy, it won't be covered.
Typically, errors and omissions insurance (sometimes called professional liability or malpractice insurance) is claims-made coverage. That means in order to receive your benefits, your policy:
Must have been in force at the time of the alleged incident
Must be in force when you file the claim
For example, if you're a CPA who makes an expensive mistake on a client's taxes, this would be covered by your claims-made E&O insurance. However, if you canceled your insurance for any reason (retirement, etc.), then any claims filed after your cancellation date would not be covered.
This varies slightly from occurrence-based policies, such as general liability insurance, which covers losses that happen during the time you have the policy, regardless of when you file a claim. It is designed to protect you against incidents that could cause injury or damage years after they occur. However, per-occurrence policies are typically more costly as they must project future claims costs, so they could be a risky choice for a business.
You should always consult your insurance agent before you cancel your policy – especially if it's a claims-made policy.
You can often buy an E&O policy with "tail" or "prior acts" coverage. Tail coverage insures you against claims made after a policy is canceled. Prior acts is coverage that you would buy from a new insurance provider. It offers retroactive protection for past mistakes if they haven't yet been reported to you.
The cost and coverage of a new policy
The impulse to ditch your current policy because the rates are too high may actually end up costing you more money when all is said done. Your agent may be able to help you tweak your coverage instead so that it better aligns with your budget and doesn't skimp on protection.
Understanding how to compare coverage offerings is a key skill that could also help you save more money in the long run.
Compare small business insurance policies
Your minimum earned premium
Many insurance companies include a minimum earned premium clause in their policies, also known as a minimum retained premium. If your policy has one, you'll still have to pay a percentage of the total premium if you cancel coverage before your policy's expiration date.
Without a minimum earned premium, the insurance company would give you a premium refund on a prorated basis, depending on the amount of time remaining on your policy.
With an earned premium clause, you would receive only a partial return of your unused premium.
Some policies, such as errors and omissions coverage, have a 100% minimum earned premium.
Your licenses, leases, and contracts
You may have a business license from your state or local government and that license may require you to have insurance to run your business.
Many businesses are required to have general liability insurance, and it's often required to sign leases and contracts. Canceling this coverage could lead to losing your lease, plus your current or future customers.
Most states require any business with employees to have workers' compensation insurance, and sole proprietors may need this coverage if they work in riskier professions, such as the construction and contracting trades.
If your professional license requires any kind of insurance, make sure you don't risk losing your license by canceling a policy. In some cases, you might not be able to get that license back.
Local governments typically limit the number of liquor licenses they allow, while requiring any business that has one to have certain amounts of coverage. A restaurant owner who cancels their insurance could end up losing their liquor license to a competitor.
How much business property you have
Businesses are always in danger of theft and vandalism, especially when closed. If you shut down your business, for any reason, it could be a mistake to cancel your commercial property insurance.
Not only would you face a loss for any stolen or damaged property, but most landlords also require this coverage to sign a lease so you could wind up losing your business location altogether.
Your business vehicles and the cost of an accident
Many small businesses are offering or expanding delivery services. If you're one of them, you are increasing the odds that you or your employees could have a car accident on the job.
Personal auto insurance usually doesn't cover accidents that happen while driving for work. That's why you shouldn't cancel your commercial or hired and non-owned auto insurance policies.
Commercial auto insurance pays for property damage, medical bills, and legal costs resulting from accidents in a company-owned vehicle.
Hired and non-owned auto insurance covers accidents that happen when employees drive their own cars while working. This policy also protects rented vehicles.
If either of these are canceled, you might have to pay out-of-pocket for medical costs or damage resulting from an accident. You also won't be protected if you're sued by the other driver.
Any outstanding business loans
If you're like many small business owners, you depend on financing. Whether it's a mortgage or a loan for equipment, your lenders probably require you to carry insurance.
If you temporarily drop your insurance coverage, you may find yourself in default, even if you are current with your loan payments.
Defaulting on your mortgage could lead to foreclosure and leave you without a place of business. If you default on loans for equipment or other property, the lenders could repossess them.
Your policy terms
You should check the policy conditions and your effective dates of coverage before canceling a policy. Many policyholders find they have to give a formal notice of cancelation. You might be able to do this over the phone, through email, or a formal written notice to your provider.
Make sure you keep up with your premiums in the meantime, instead of letting a policy lapse or expire through nonrenewal. If the insurance company cancels your coverage because of a nonpayment of premium, this could affect your credit rating and your cost of obtaining coverage in the future.
Can you adjust a policy instead of canceling it?
Sometimes, you don't need to cancel your policy to get the results you're after. These are the instances when you should cancel a policy and when you should adjust your coverage:
When to cancel your insurance policy
If you sell your commercial vehicle and don't plan to do any more business driving. If you no longer own the car, you aren't going to buy a replacement, and you aren't going to use a different vehicle for business errands, you may want to ask about canceling your commercial auto policy.
When to adjust your insurance policy
If you replace your car or buy new equipment, talk to your agent, and they will ensure your commercial auto and property insurance policies are updated to protect your new assets.
Additionally, if you move to a new business location, just because you moved doesn't mean you no longer need coverage. Even if your move was made in order to downsize (e.g., you're going to run your business out of your home), it's better to call your agent to adjust your commercial policies to fit the needs of your new digs.
Lastly, if you're near the end of a policy period, you may check the cancellation provisions with an insurance broker to look for ways of saving money while making sure you're fully covered. You might consider a higher deductible with lower premiums, or a lower deductible with higher premiums. Keep in mind that if you increase your deductible you may need to keep extra cash on hand to cover any mishaps.
You may also like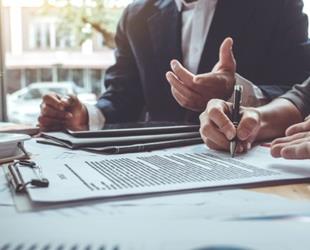 Be prepared with a commercial insurance renewal checklist
Just like going to the doctor for a checkup every year, it's critical to do the same for your business. One way to keep your company healthy is to assess your insurance coverage and current policies annually.
Go to article
Instead of canceling policies, explore coverage adjustments and other options
Complete Insureon's easy online application today to get a quote and compare rates from top-rated U.S. carriers. You can also consult with an insurance agent on your business insurance needs. Once you find the right types of coverage for your small business, you can begin coverage in less than 24 hours.