Seasonal business insurance: is it right for your business?
When a holiday like Valentine's Day fails to provide an anticipated boost to business, you can cover your losses with seasonal business insurance.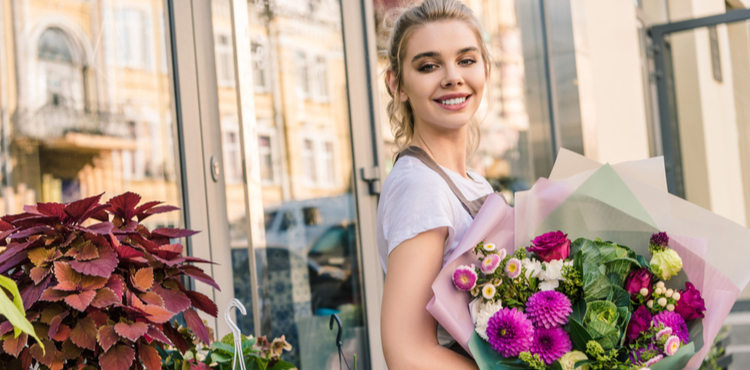 With Valentine's Day just around the corner, many jewelers, bakers, florists, chocolate makers, and similar businesses are enjoying a seasonal boost in business. But what happens when the seasonal uptick in business from a holiday like Valentine's Day doesn't happen?
Imagine, for example, that your florist shop is located right next to a commuter train station – but this year, that station is closed for repairs for six weeks, right in the middle of the Valentine's season. Because many small business owners rely on seasonal events for a significant chunk of annual revenue, the risk of losses from a less-than-stellar season is very real – and potentially very costly.
The good news is that you can buy seasonal insurance to cover the losses from an underwhelming season.
What seasonal business insurance offers
A seasonal business insurance policy can cover:
Losses from a weaker-than-expected business season
If you rely on certain seasons of the year for most of your income, you can take out a seasonal insurance policy that protects you against a slow season that happens because of events beyond your control. For the price of your premium, you buy certainty that you'll have adequate income to keep your business running, your lights on, and your employees paid no matter what external events slow you down.
Compare small business insurance quotes from top U.S. carriers
Businesses that only operate during certain parts of the year
Summer camps, fireworks stands, holiday stores, and Christmas tree lots are among the many businesses that often operate only a few weeks or months of the year. If you own a strictly seasonal business, you can purchase a seasonal insurance policy that offers you coverage only for the period during which you operate. This allows you to pay for only what you need and secure a policy that accounts for the unique risks seasonal businesses face.
Specific seasonal offers
Many business owners who rely on seasonal events for much of their income offer special promotions to attract customers during that season (or during a normally slow season). Should you elect to offer a promotion, you can purchase an insurance policy that covers the offer, thus preventing you from potentially losing lots of money.
Should you buy seasonal business insurance?
Seasonal business insurance isn't right for every business owner and doesn't make sense for every industry. Good candidates for seasonal insurance typically:
Earn a significant portion of their revenue during specific periods of the year
Depend on the weather for much of their business (e.g., summer or ski resort owners)
Operate only during specific seasons of the year
If your business doesn't meet at least one of these criteria, you're likely okay without seasonal coverage.
Compare quotes from trusted carriers with Insureon
Complete Insureon's easy online application today to compare insurance quotes from top-rated U.S. carriers. Once you find the right policy for your small business, you can begin coverage in less than 24 hours.