Is seasonal business insurance right for your business?
While seasonal business insurance is an option for some, most business owners would benefit from investing in continuous coverage for their small business.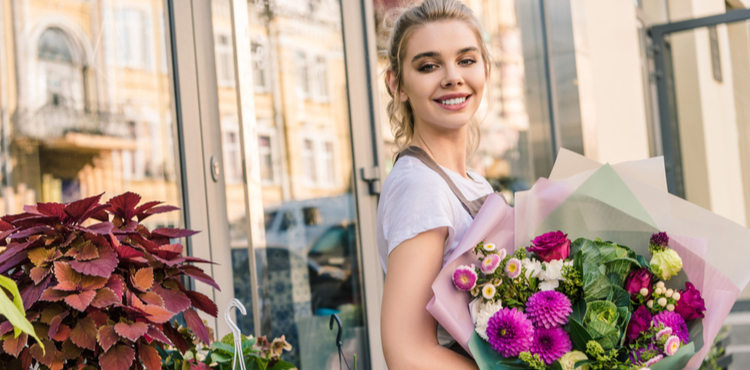 Commercial insurance is a good investment for most small businesses, regardless of the industry. But what about small businesses that operate seasonally?
When it comes to business insurance, seasonal businesses often have different coverage needs than businesses that operate year-round. Seasonal businesses may only need coverage during periods of operation, or higher levels of coverage during peak months.
For example, a beach-side ice cream shop might only need small business insurance during the summer months, before it closes for the season. Similarly, a snow removal business may only need insurance coverage during the coldest, snowiest months of winter.
Even though seasonal business insurance has some benefits, continuous coverage is almost always the better solution for all businesses, including seasonal businesses.
Should you buy seasonal business insurance?
For certain businesses, seasonal business insurance makes sense. It means you don't have to pay for coverage during the months that your business is not operating or doesn't make as much money.
One thing to consider with seasonal business insurance, though, is that starting and stopping your policy will create gaps in your coverage, leaving your business vulnerable to risks. In addition, you could pay higher rates for insurance coverage when you purchase a new policy for the next season.
In reality, it can be more expensive to purchase seasonal insurance than it is to get a year-round commercial insurance policy. In terms of cost efficiency, continuous business insurance is often the better option.
What does seasonal business insurance offer?
Seasonal business insurance provides coverage for businesses that are only open during certain months or make most of their profit during specific times of the year. Here are a few scenarios that are covered by a seasonal business insurance policy.
Losses from a weaker-than-expected business season
If your business is only open during specific months, you can take out a seasonal insurance policy to protect you against a slow season, so long as the losses are due to events beyond your control.
For example, imagine you own a tax agency, and a fire destroys your office as you're getting ready for the busy tax season ahead. The fire limits your ability to help customers, which causes you to lose money during the most profitable time of your year. In this type of event, a business interruption insurance policy would be beneficial.
For the price of your seasonal insurance premium, you buy the certainty that you'll have adequate income to keep your business running, and your employees get paid no matter what external events slow you down.
Businesses that operate during certain parts of the year
Summer camps, fireworks stands, holiday stores, landscaping companies, and Christmas tree lots are among the many types of businesses that often operate only a few weeks or months of the year. In this case, a seasonal business insurance policy might be worth it.
If you own a strictly seasonal business, you can purchase a seasonal insurance policy that provides coverage only for the period during which you operate. This allows you to pay for what you need and secure a policy that accounts for the unique risks seasonal businesses face.
Specific seasonal offers
Many small business owners who rely on seasonal events to generate income offer special promotions to attract customers during that season (or during a normally slow season). Should you elect to offer a promotion, you can purchase an insurance policy that covers the offer, thus preventing you from potentially losing lots of money.
Compare small business insurance quotes from top U.S. carriers
Can you pause your business insurance?
Most commercial insurance companies don't allow customers to pause their policies and restart them at another point in the future. If you no longer need coverage, the only option is to cancel your policy and purchase a new one when you want coverage again.
However, canceling a business insurance policy is not recommended, and it can actually hurt your business in a number of ways. When you cancel an insurance policy, it creates a lapse in your coverage, which can be a red flag to insurance companies.
When you eventually purchase another policy, you can expect to pay more for your coverage than you did in the past. Plus, you probably won't get a full refund if you cancel your policy before it expires.
For these reasons, we strongly recommend that you get year-round insurance coverage, as it will be more cost-effective in the long-run.
Is year-round coverage right for your business?
Before you insure your seasonal business, it's important to consider your needs, and weigh the pros and cons of a seasonal insurance policy vs. a year-round insurance policy.
Seasonal insurance
For some seasonal businesses, a short-term business insurance policy can be sufficient.
For example, if you just launched a business as a mountain tour guide, you might choose to purchase one-day insurance policies for the excursions you have planned. Or, if your side hobby is wedding photography, a one-day insurance policy might offer enough protection for a few jobs each year.
Year-round insurance
Year-round coverage is almost always a better option for seasonal businesses.
Choosing a continuous business insurance policy is usually less expensive on a monthly basis in the long run. And because there aren't any gaps in your coverage, your business is always protected against third-party claims. It also won't jeopardize your ability to keep business licenses that require insurance.
Year-round business insurance might also be a better (and cheaper) option if your seasonal business is looking to expand. So, if your beach-side ice cream shop is getting ready to open another location in the next town over, you might want to consider a year-long policy.
You should also go with continuous insurance if you store business property during the offseason. If you get seasonal business insurance for the peak season and cancel it a few months later, your business property is no longer covered against potential risks, such as weather damage or theft.
For further savings, you can look into a business owner's policy (BOP), which is a bundled policy that includes general liability insurance and commercial property insurance. The average premium cost of a BOP is $57 per month or about $684 per year.
You may also like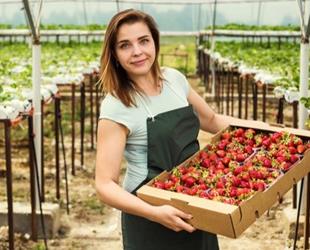 Is workers' compensation required for seasonal employees?
Whenever there are changes to staffing, including the addition of seasonal workers, business owners should review their workers' compensation coverage to ensure they are in compliance with state laws.
Go to article
Compare small business insurance quotes with Insureon
Complete Insureon's easy online application today to compare quotes for year-round insurance coverage from top-rated U.S. carriers. Once you find the right types of coverage for your small business, you can begin coverage in less than 24 hours.