Best wedding photographer insurance for one-day events
Photographers often need liability insurance and equipment coverage to work at weddings. Though you can purchase coverage for a one-day event, you may want a year-long policy if you frequently shoot special events.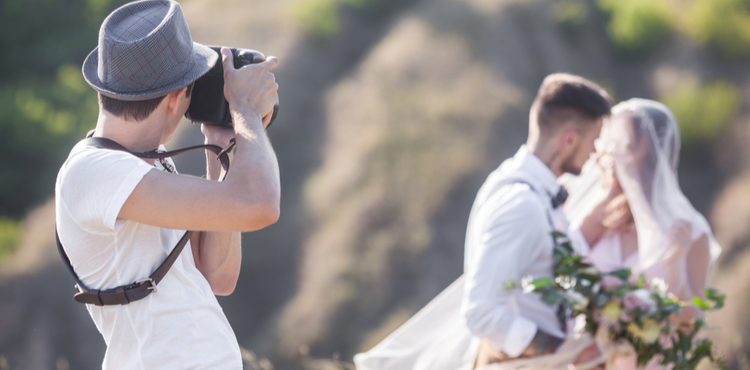 Let's say a friend notices your photography and asks you if you'd like to be the photographer for her wedding. You agree. You really haven't done weddings before, but your friend is on a budget, and you figure that, at the very least, you'll get a free dinner out of it.
When you ask about the details, however, you learn that the venue where the ceremony and reception are being held requires service providers – including the photographer – to carry insurance. What do you do?
First, it's probably important that you ask for some payment if you haven't already. A free dinner is great, but it won't cover any potential damage to or loss of your equipment.
Once you've considered everything involved with this event for your insurance needs, you'll need to determine whether you should pursue one day special event insurance or a full year of coverage from an insurance company.
The answer depends on your situation. Are you planning on doing more work as a professional photographer, or are you just a hobbyist for now? Depending on the answer, it may be more affordable to purchase a year-long policy instead of multiple one-day policies. Let's examine both options so you can make an informed decision.
A year of general liability insurance for professional photographers
If you're a professional photographer – meaning that you are paid for your work on a semi-regular basis – you should absolutely consider a general liability insurance policy. It's a standard business insurance policy that addresses a lot of your risks and can be invaluable in the event of an accident or lawsuit.
Because you work in a relatively low-risk field, general liability is usually quite affordable – the median cost runs about $259 for a whole year of coverage. By contrast, a one-day event policy will cost you around $180 or more depending on:
The venue
Type of event
Size of event
If you photograph even one more wedding (or any other event) per year, you'll save money on insurance that you'd most likely have to buy anyway.
You may ask then: "Why get insurance if photography is a low-risk industry?"
First, low-risk and no-risk are two very different things. Additionally, an accident or lawsuit could bankrupt your entire business if you don't have an active policy. And lastly, it's likely that the wedding venue requires it to help reduce their own liability.
Even if the wedding takes place at someone's residence, the homeowner may or may not have their own indemnity coverage for the event – but even if they do, any loss or damage to your photography equipment would probably come out of your own pocket unless it's covered by your insurance. This is especially true if you accidentally injure someone or damage the homeowner's property.
General liability insurance can provide coverage for:
Third-party bodily injuries. If your equipment accidentally trips up the bride's elderly grandfather, for example, your general liability policy may help pay for his ER visit.
Third-party property damage. If you damage the venue's property, your policy may help compensate for its losses.
Advertising injury claims. If you're sued over a copyright infringement, your policy can help cover your legal fees.
General liability coverage isn't limited to just a wedding photography business, either. It can protect you no matter where your work takes you. That's why it's a must-have for any photographer who works professionally, even in a part-time capacity.
Compare business insurance quotes for photographers
One-day insurance policies for photographers
There are situations when a one-day insurance policy may make more sense. For example, you may not want to fully invest in a yearlong policy right away if:
You're just starting out in the photography field and testing the waters.
You only photograph as a hobby, but your friend really, really, really wants you to shoot her wedding.
If that's the case, you might want to explore the one-day policy special event insurance.
Other types of insurance for wedding photographers
Let's look at other types of coverage and insurance options for your photography business.
Professional liability insurance
Professional liability coverage, also called errors and omissions insurance, protects you against the costs of client lawsuits over unsatisfactory work.
If a client thinks you didn't adequately fulfill your contract, they could file an expensive lawsuit. Just imagine if a happy couple isn't so pleased with their portrait and they take you to court. Your insurance would help pay your attorney's fees, court costs, and fines.
Business owner's policy
A business owner's policy (BOP) combines your general liability insurance and commercial property coverage into one policy, and it is typically less expensive than buying each coverage separately.
It insures you against common business risks such as customer injuries, damage to your equipment, and lawsuits related to advertising injuries such as defamation or slander. It also covers damage to your cameras, editing equipment, and other business property.
Inland marine insurance
While the title can be confusing, inland marine coverage has nothing to do with boats or water. Also known as equipment floater insurance, this policy covers your business property, such as cameras and video equipment, while it's being transported or stored at an off-site location, like a wedding hall, in this instance.
Commercial auto insurance
Your personal auto insurance doesn't cover medical payments or property damage while you're driving for work to and from locations, or transporting your equipment, clients, or employees.
A commercial auto insurance policy may also insure you against vehicle theft, vandalism, and other losses that happen while you're engaged in work-related activities.
Hired and non-owned auto insurance
HNOA insurance offers liability coverage for accidents involving personal, leased, or rented vehicles used by your business. This includes vehicles owned by yourself or your employees, which is why many people who use their personal vehicle for work purchase this protection.
If one of your employees gets into an accident on a work-related errand, your hired and non-owned coverage would insure you against lawsuits, damage to the other vehicle and the cost of injuries. This coverage can often be added to your general liability insurance.
Workers' compensation insurance
Workers' compensation insurance is required in most states for any business with employees. If one of your employees is injured at a video shoot, your workers' comp insurance can offset the cost of medical care, attorney's fees, and lost wages that may result.
What's a certificate of insurance?
A certificate of insurance (COI) certifies that you have a particular kind of business insurance, such as general liability coverage. It's the document you can show a client, customer, or landlord when they ask for proof of insurance.
Clients may require certain types of liability insurance before they'll do business with you. Landlords, for example, typically require their business tenants to have general liability coverage.
Some state and local governments require general liability coverage for certain professional licenses, such as a contractor's license. If any employees or contractors are covered under your insurance, they would have to be listed as an additional insured.
How much does insurance cost for wedding photographers?
Your insurance costs depend on your level of risk, how much coverage you need, and your deductible.
Freelance photographers and videographers pay a median of $22 per month for general liability insurance, or $259 per year.
A business owner's policy (BOP) combines general liability and property insurance for $42 per month, or $504 per year. A BOP may also include business interruption insurance, which covers lost income from unexpected business closures.
Professional liability insurance, also known as errors and omissions insurance, costs $65 per month, or $779 per year.
Workers' compensation insurance has a medium cost of $55 per month, or $662 per year, although this cost can vary significantly based on your location and number of employees.
Compare quotes from trusted carriers with Insureon
Complete Insureon's easy online application today to compare insurance quotes from top-rated U.S. carriers. Once you find the right policy for your small business, you can begin coverage in less than 24 hours.
You may also like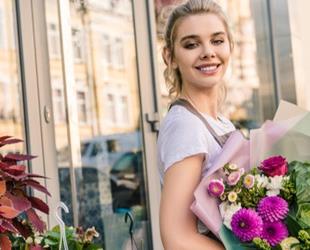 Is seasonal business insurance right for your business?
While seasonal business insurance is an option for some, most business owners would benefit from investing in continuous coverage for their small business.
Go to article