How to become a Certified Professional Photographer
Learn about the Certified Professional Photographer program and how it can benefit your photography business.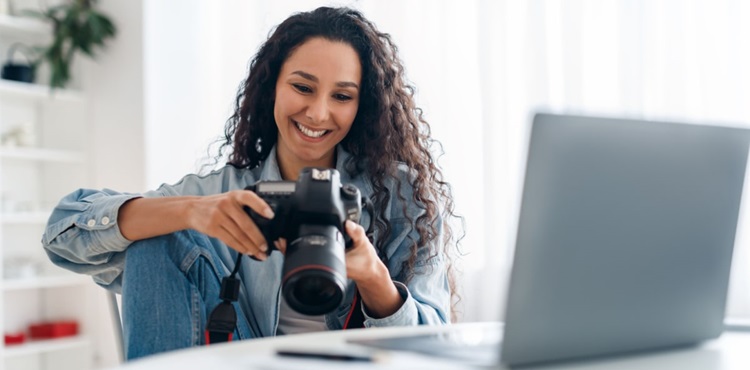 High-quality cameras and equipment are available to anyone who can afford them, but gear alone won't help you in growing a successful photography business. To sell yourself as an expert photographer, you'll need an outstanding portfolio of work to show prospective clients and the experience, skills, and knowledge to separate yourself from the pack.
If you want to go the extra mile to distinguish yourself from your competitors, consider becoming a Certified Professional Photographer.
What is a Certified Professional Photographer?
The Certified Professional Photographer program is operated by Professional Photographers of America (PPA), a nonprofit with more than 30,000 members. The PPA's mission is to help photographers grow their business and income through educational resources, the opportunity to network with other professionals, and various degrees and certifications.
To enroll in the Certified Professional Photographer program, you must be a PPA member, which costs between $17 and $28 per month depending on the level of benefits you choose. After joining, you submit an application and pay a $200 fee, which gives you a two-year window to complete the program.
The next step is to pass the Certified Professional Photographer exam, which the PPA offers online and at testing centers across the U.S. The exam covers various aspects of photography and includes questions about light, exposure, shutter-speed composition, and equipment. The PPA's website provides exam-preparation resources and sample tests to help you get ready.
After passing the test, you submit three images to the PPA for a technical evaluation. If the organization doesn't approve your first portfolio, you can resubmit images as often as you like until your two-year window expires. To learn more about what to expect from the technical image evaluation, review the PPA's judgment guide, sample image library, and photography equipment list.
Once you become a Certified Professional Photographer, you'll need to recertify every three years, which requires you to take 15 continuing education units or another exam and costs $100.
The benefits of becoming a Certified Professional Photographer
The PPA promotes the Certified Professional Photographer program as a tool for inspiring client confidence, gaining a marketing edge, and charging competitive rates. A blog post published by the organization cites additional career benefits of completing the Certified Professional Photographer program, including consistent results, technical prowess, artistry, and professionalism.
Before you spend the time and money to earn your certification, you might want to see how many competing photographers in your area have this credential. The PPA's Find a Photographer website allows you to search a database of photographers by location and specialty and includes a filter that surfaces only Certified Professional Photographers.
Just as becoming a Certified Professional Photographer tells clients that you are serious about your craft and customer satisfaction, insuring your business conveys a level of professionalism that inspires confidence and trust.
Insure your photography business
Even if you operate your photography studio out of your home, you will still likely want to purchase commercial property insurance to protect your equipment, as many homeowner's insurance policies do not cover replacing stolen or damaged professional gear. General liability insurance is also recommended to safeguard your photography business from personal injuries to clients and property damage, and professional liability insurance covers damages caused by missed deadlines and work mistakes.
If you frequently drive to photo shoots, consider commercial auto insurance or hired and non-owned auto insurance, since your personal auto insurance might not cover damages sustained in an accident while driving for work. And most states require you to purchase workers' compensation insurance as soon as you hire your first employee.
It's worth noting that some insurance industry experts believe that becoming a Certified Professional Photographer can help your business reduce its professional liability risk. Since you have access to the PPA's educational resources and will take continuing classes or another exam to recertify, you will naturally have a better understanding of liability than you might otherwise.
Compare photography business insurance quotes from trusted carriers with Insureon
Complete Insureon's easy online application today to compare insurance quotes from top-rated U.S. carriers and protect your business. Once you find the right policies for your business needs, you can begin coverage in less than 24 hours.