Special Event Insurance
Save money by comparing quotes from top-rated carriers.
We partner with trusted A-rated insurance companies
What is special event insurance?
Special event insurance

If a business organizes a party, fundraiser, or other event, special event insurance can provide liability coverage for the specified dates.
When do small businesses need special event insurance?
If a business invites employees to an event that differs from its day-to-day operations, it could benefit from special event insurance. Certain venues may even require it. This policy can help small businesses pay for unanticipated costs related to the event, such as an injury or venue cancellation fees.
Small businesses can add special event insurance to a general liability policy. It could be one-day insurance for an event shorter than 24 hours, or insurance for an event that lasts several days. Read more about special event coverage.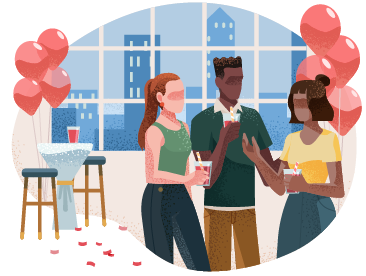 This policy provides coverage for:
Sales and marketing events
Holiday parties
Networking events
Employee retreats
Dedication ceremonies
Fundraisers
How special event insurance protects nonprofits
Nonprofits depend on fundraisers such as walkathons, bake sales, dinners, and galas. However, these events can be a huge liability. A polar plunge participant could develop hypothermia and file a lawsuit, or a nonprofit might have to pay cancellation fees when bad weather forces a change of plans. Special event insurance protects your nonprofit by making sure you don't lose money after a mishap or canceled event.
Does special event insurance cover losses related to COVID-19 (coronavirus)?
Special event insurance usually excludes communicable disease coverage. However, some policies have loss of deposit and event postponement coverage that could be triggered regardless of the reason for cancellation or postponement.
Add special event coverage to your general liability policy
If you're a small business or organization that needs special event coverage, you may be able to add it to your general liability policy. To compare general liability insurance quotes from top-rated providers, fill out Insureon's free online application.
Special event insurance costs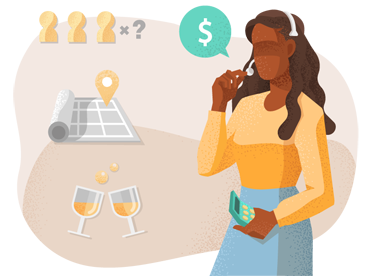 Special event insurance is a short-term, nonrecurring policy that you pay upfront. It can be very affordable for a small business. Several factors affect policy costs, including:
Event risk
Coverage limits
Venue location and cost
Number of people attending
Whether alcohol is served
View Costs
Compare general liability insurance quotes
Save money by comparing insurance quotes from multiple carriers.