Special Event Insurance
Save money by comparing quotes from top-rated carriers.
We partner with trusted A-rated insurance companies
How much does special event insurance cost?
Your policy limits, level of risk, and the duration of your business's event influence the cost of special event insurance.
Median special event insurance costs for Insureon customers
The median premium for one-day special event insurance, regardless of policy limits, is $182. Business owners pay a median premium of $250 for events lasting two to 10 days, and a median of $257 for events longer than 10 days.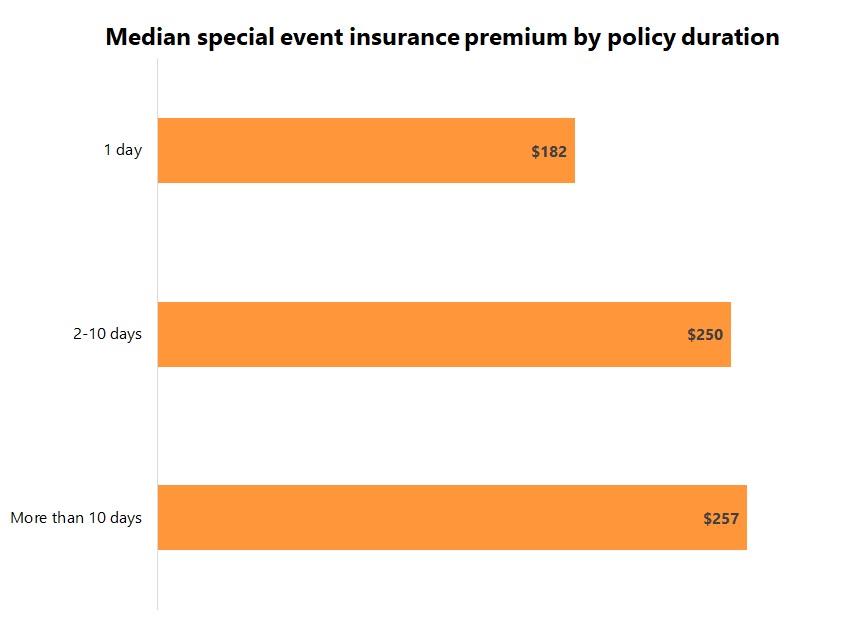 Industry risks influence special event insurance costs
Insureon's analysis of special event insurance costs shows that industry, though not a major determinant, does have an impact on premium costs.
The graph below shows how your industry could affect what you'll pay for special event insurance.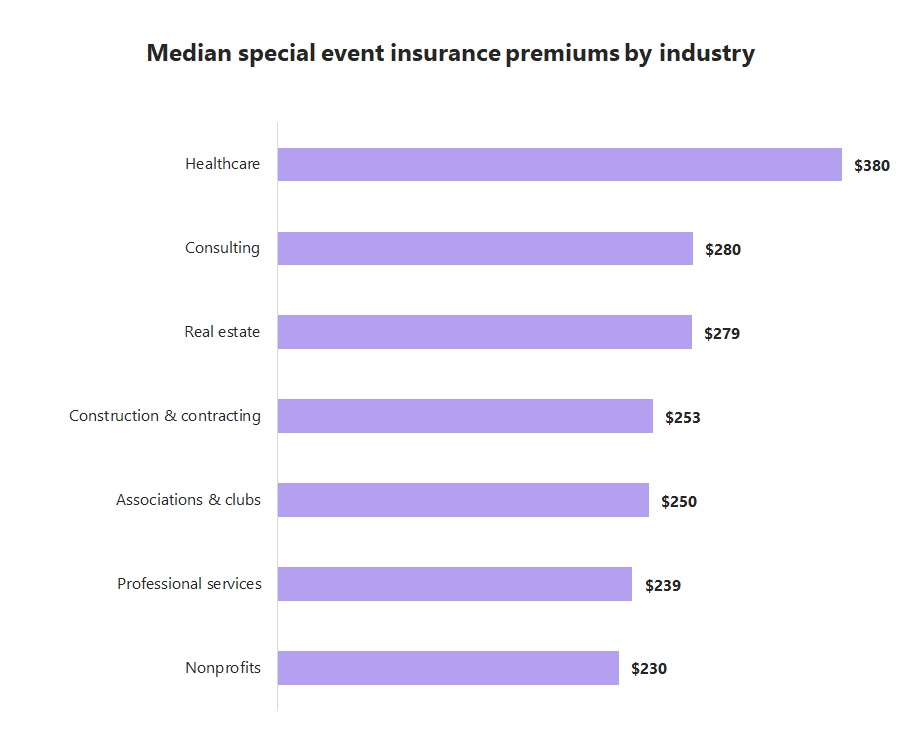 How coverage limits affect insurance costs
If you want car insurance that pays for a wide range of damage, you have to pay more for it. The same rule applies to business insurance. If you want a policy with higher coverage limits, expect to pay more than you would for basic coverage.
The most popular special event policy among Insureon customers is the $1 million / $2 million policy. This includes:
$1 million per-occurrence limit. While the policy is active, the insurer will pay up to $1 million to cover any single claim.
$2 million aggregate limit. During the policy's lifetime, the insurer will pay up to $2 million to cover claims.
Learn more about business insurance costs
Insurance premiums vary based on the policies a business buys. See our small business insurance cost overview or explore costs for a specific policy.
Compare general liability insurance quotes
Save money by comparing insurance quotes from multiple carriers.