Employment Practices Liability Insurance
Compare multiple quotes from top providers with one application.

We partner with trusted A-rated insurance companies
How much does EPLI cost?
Employment practices liability insurance costs depend on the size of your business and other relevant factors.
Median cost of employment practices liability insurance
The cost of EPLI primarily depends on the size of your business and the number of employees. For Insureon customers, the median cost of EPLI is $182 per month, or $2,185 annually. The median provides a better representation of what you can expect to pay than the average because it eliminates high and low outliers.
Many small businesses (10%) pay less than $1,000 per year for EPLI and 36% pay between $1,000 and $2,000 per year.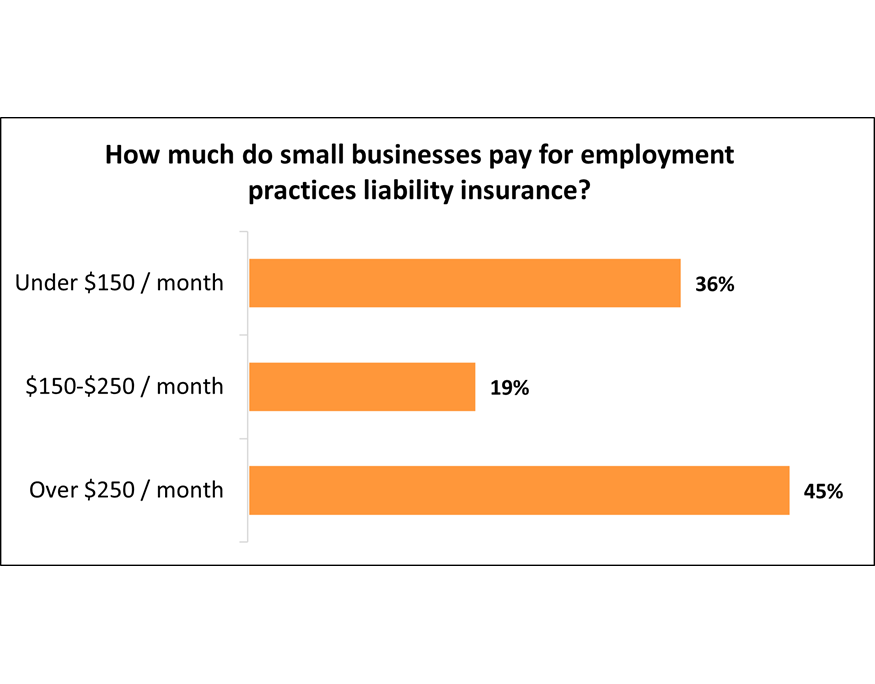 Compare small business insurance quotes
Policy limits and deductibles affect the cost of EPLI
If you want car insurance that pays for a wide range of damage, you have to pay more for it. The same rule applies to business insurance. If you want an EPLI policy with higher coverage limits, expect to pay more than you would for basic coverage. Similarly, a policy with a low deductible (the amount paid before collecting on a claim) will cost more than a policy with a high deductible.
The median generic limit for employment practices liability insurance is $1,000,000. The median deductible is $5,000.
Tips for saving money on EPLI
Pay your entire premium upfront. You can typically pay your premium in monthly or annual installments. It might be tempting to go with a smaller monthly payment, but consider paying the full premium instead. Businesses can usually save money this way because many insurers offer discounts on annual premiums.
Proactively manage your risks. If your business has no claims history, expect to pay lower insurance rates. An effective way to do this is to create a comprehensive risk management plan. For example, you might:
Provide harassment prevention training
Maintain a human resources department
Form internal protocols for hiring and firing employees
Respond promptly to claims of harassment
Learn more about business insurance costs
Insurance premiums vary based on the policies a business buys. See our small business insurance cost overview or explore costs for a specific policy.
Compare small business insurance quotes
Save money by comparing insurance quotes from multiple carriers.