When do I need to buy workers' compensation insurance?
Workers' compensation not only protects your business from financial loss, but it is also required by law in most states if you have employees.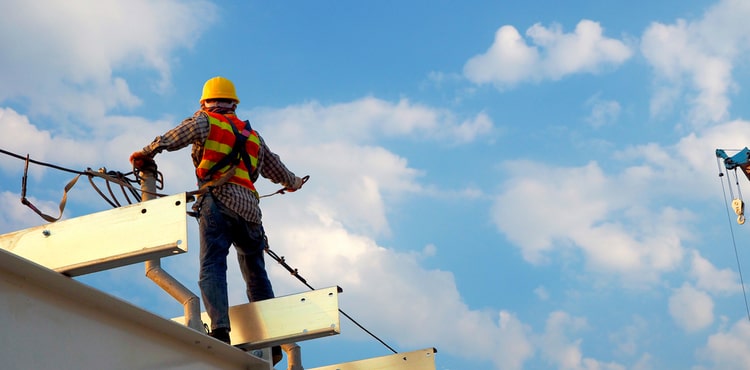 Whether you're in the process of starting a business, growing a business, or your company is already well-established, it's crucial that you understand when to buy workers' compensation insurance.
In most states, you need to buy workers' compensation insurance as soon as you hire a new employee. It's also crucial that you have coverage for your employees before an injury or illness so you are not held financially liable. Workers' comp coverage typically only applies to events that occur after you purchase a policy.
If you are not in compliance with local laws, you could also face civil or criminal penalties.
Location, number of employees, and exemptions impact workers' comp requirements
Become familiar with the workers' comp laws of the states in which your business operates. If your company is headquartered in one state but employs people in another, you likely need to buy coverage based on the laws of each state where you have employees working.
Also, determine whether you need to buy workers' compensation insurance based on the number of employees at your business. In some states, every business with an employee is required to carry workers' comp. In others, the requirements might be two or three employees.
Just like each state has its own regulations for how many employees are the required minimum for workers' compensation insurance, there are also differences with respect to exemptions and exceptions within the workers' comp requirements. In some states, any person employed in the construction or roofing industries needs to be covered. Likewise, if you're self-employed or a sole proprietor, it's often your choice to buy workers' compensation insurance for yourself.
Should I buy workers' comp insurance even if it's not required?
Whether or not it's required by law that you buy workers' comp for your business, there are several reasons why it might be in your best interests to do so. Although you will need to factor workers' comp insurance cost into your budget, there's a strong likelihood that the cost of the insurance premium is far less than paying for medical treatment if you or an employee is injured on the job.
When you buy workers' compensation insurance, you're protecting both your employees and your business. An injured worker can claim benefits through workers' compensation and receive financial assistance for medical treatment, ongoing therapies, and lost wages. If an employee suffers a fatality on the job, workers' compensation will provide death benefits to his or her dependents and some portion of burial expenses.
Workers' compensation benefits business owners by limiting exposure to lawsuits.When a claim settles, the employee can no longer bring additional claims or litigation with respect to that specific injury or illness. That means you're insulated from a legal process that is not only costly, but also takes time and decreases productivity.
What if I don't buy workers' compensation insurance?
In most states, failure to carry the required workers' comp insurance would subject you to administrative penalties, such as fines or stop-work orders. However, criminal penalties are a possibility in many states, and you could face misdemeanor or felony charges and, in some cases, jail time.
In addition, if an employee becomes injured during a time in which you're not carrying required workers' comp insurance, you would be responsible for the cost of any medical treatments, lost wages, and other benefits that the insurance would have paid.
How do I begin the process of buying workers' compensation insurance?
Insureon helps business owners compare workers' compensation quotes from leading insurance carriers, based on the size of their business, industry, and other factors. Start a free online quote today to protect your business.