What to know about cleaning business licenses and bonds
Whether your cleaning business needs a special license depends on your state. You might also need bonds and insurance policies to protect your business.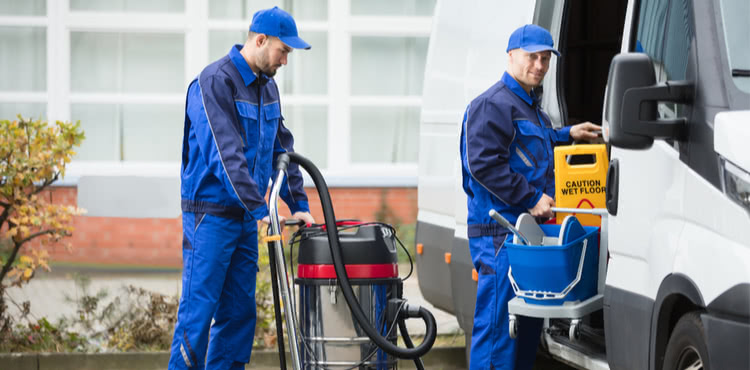 No matter what type of cleaning business you've decided to start, you'll have to navigate legal documents, including business licenses, client contracts, insurance policies, and surety bonds.
Do I need a cleaning business license, and how do I get one?
Whether you need a special cleaning business license depends on where you live, as some states require only a regular business license, also known as a service contractor's license. Call your state's small business administration to learn about local licensing regulations.
If your state requires a cleaning business license, file an application with your local government, find out what other paperwork you need to submit, and open a dedicated business bank account. Depending on your local laws, you may first need to purchase a bond to get a cleaning business
Protect your business with cleaning insurance
Cleaning business bonds explained
There are two types of bonds that your cleaning business may be required to purchase. Even if your state doesn't mandate cleaning bonds, some clients will only hire bonded businesses.
License and permit bonds: Your business needs these bonds only if they are required by your local government. License and permit bonds protect government agencies from lawsuits that clients might file due to unsatisfactory work your cleaning company performs.
Surety or janitorial bonds: These bonds reimburse clients if your business fails to deliver the cleaning services you promised in your contract or you or one of your employees is accused of theft. Many larger companies will only work with cleaning businesses that carry janitorial bonds.
Protect your cleaning business with insurance
While bonds can help safeguard your cleaning business from lawsuits, they aren't the only protection you'll need. Cleaning and janitorial businesses typically carry some combination of the following insurance policies:
General liability insurance: A necessity for most small businesses, general liability insurance protects your cleaning company from lawsuits caused by client injuries and property damage. Cleaning businesses may want to consider adding an endorsement to this policy that pays for the cost of replacing customer locks if you lose keys or that protects equipment when you are traveling to a work site.
Hired and non-owned or commercial auto insurance: Whether your business primarily cleans houses or office buildings, you and your employees likely regularly drive to job sites. Personal auto insurance usually doesn't cover accidents that occur when driving for work. If you or your staff use their own vehicles for business purposes, you'll need to purchase hired and non-owned auto insurance coverage. If you operate a larger cleaning company and own vehicles titled to its name, commercial auto insurance is usually required by state law.
Workers' compensation insurance: As soon as you hire your first employee, most states will require you to carry workers' compensation insurance, which will help cover injured workers' medical bills and reimburse them for lost wages.
Compare online cleaning business insurance quotes from Insureon
Complete Insureon's easy online application today to compare insurance quotes for your cleaning business from top-rated U.S. carriers. Once you find the right policies for your business needs, you can begin coverage in less than 24 hours.