5 tax season tips for cleaning businesses
You don't have to be a tax expert to get your cleaning business through tax season without a hitch. Find out how to navigate this year's tax obligations and deductions with ease.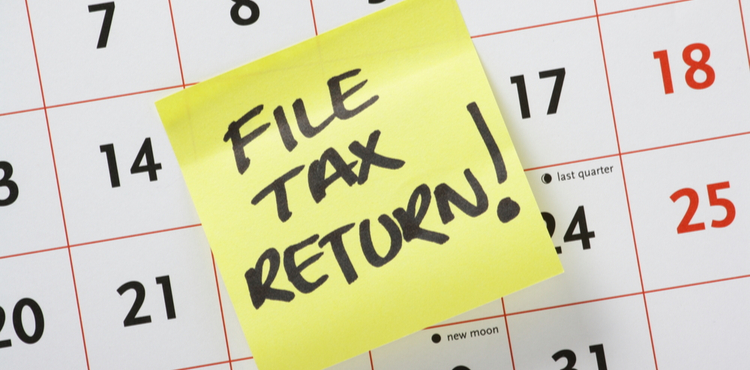 Cleaning isn't a chore – it's your specialty. But taxes? If you're like most small-business owners, taxes are a drudgery you try to think about as little as possible. But you can't dodge Uncle Sam's upturned hand. Tax season is coming, and it's time to face the music.
Though paying taxes may never be something you look forward to, there are ways to make the whole endeavor slightly less daunting. Let's explore some tips cleaning business owners should keep in mind to make tax season go more smoothly this year and next.
1. Get your paperwork in order
If you have employees or contractors, you should have sent their W-2 or 1099 forms by January 31, 2015. If you're just starting out your cleaning business and flying solo, now's a good time to get your records together, which includes your business income and expenses. To save yourself a last-minute scramble come April, be sure to get these documents organized. Most accountants these days prefer digital files (e.g., an Excel spreadsheet or scanned receipts) when feasible.
2. Brush up on tax code changes
According to this article by Small Business Computing, there are several tax code changes to be aware of this year. For starters:
You may be able to apply for a tax credit on your annual return if you offered health insurance to employees through the Small Business Health Options Program (SHOP).
Last December, Congress extended the bill that allows up to $500,000 in deductions (up from $25,000). It also allows you to deduct the cost of tangible business property (e.g., cleaning equipment) all at once so long as you use it at least 51 percent of the time.
If you live in a state that's in debt to the federal government, your FUTA (Federal Unemployment Tax Act) credit may still be reduced. FUTA taxes may also be higher this year, so plan ahead to avoid unexpected tax expenses by the year's end.
If your business purchased and installed alternative-energy systems (e.g., solar panels) by December 31, 2014, you may qualify for business energy tax credits.
3. Pay your quarterly taxes and plan for next year
If you earned more than $400 in net income in 2014, you have to pay self-employment taxes (i.e., Social Security and Medicare taxes). Depending on how much revenue you made last year, you probably have to pay income taxes, too. (Read more about that on FreelanceTaxation.com.)
Part of the joy of being self-employed means you have to pay these taxes in equal installments four times a year to both the state and federal government. If you owe more than $1,000 in taxes when you file your annual return, you can be penalized. But don't worry if you didn't know that this year and didn't pay your quarterly taxes. Just be sure to plan ahead and set up regular meetings with an accountant this year so it doesn't happen again.
4. Work with an accountant for best results
If you do owe outstanding taxes for 2014, your accountant can help you budget to pay back taxes and penalties you may owe. They can also help you figure out how much to pay in quarterly taxes this year.
Be sure to keep good records of your business income and expenses so your accountant has all the information they need to give you sound advice. Scheduling meetings throughout the year can help ensure your cleaning business doesn't get any nasty surprises later on.
5. Be careful when making business deductions
Contrary to popular belief, not everything you spend on your business is deductible. The IRS has plenty of rules for you to follow, so be sure to work with a professional to help you figure out which expenses you can write off.
If you run your cleaning business out of your home, you may be able to take a home-office deduction. The IRS even streamlined this deduction: simply take the square footage of the home office and multiply it by $5 to calculate the amount you can write off.
If you make extravagant deductions (e.g., deducting travel and entertainment expenses that aren't business-related), it can be a red flag to the IRS and trigger an audit. Again, working with an accountant can help ensure you take all the tax deductions you're entitled to without going overboard.
Compare quotes from trusted carriers with Insureon
Complete Insureon's easy online application today to compare insurance quotes from top-rated U.S. carriers. Once you find the right policy for your small business, you can begin coverage in less than 24 hours.