10 tips for writing a cleaning service contract
For a cleaning service provider, written contracts ensure that you and your customers know what to expect from each other. Learn more about how contracts can help your cleaning business.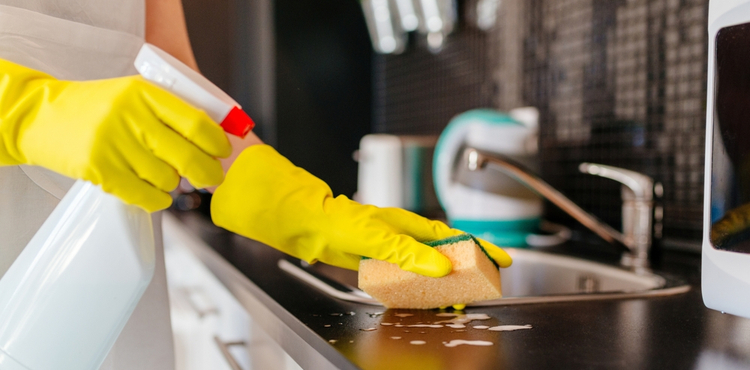 Whether you're an independent contractor or have your own cleaning company, relying on handshake deals alone can result in dissatisfaction and miscommunication on both sides.
Even if you've had a cleaning services business for years, there are several benefits to having a written agreement or contract with your clients.
Why is it important to have commercial cleaning contracts?
A commercial contract ensures that you and your clients are clear on what services you'll provide, when you'll provide them, and when you'll get paid. It can also make it easier to resolve any disputes when you have a legal document in hand.
If a client tried to increase your level of service without an increase in compensation, you could point to your contract and your scope of services to negotiate any changes.
Whether you call the document a commercial cleaning contract, a janitorial service contract, or a cleaning service agreement, it all comes down to both sides agreeing to certain terms and putting it down on paper.
Compare cleaning business insurance quotes 
What should I include when writing a commercial cleaning contract?
There are a number of online cleaning service contract templates you can utilize for your cleaning business, though it's worth considering everything that you might need to include. Cleaning service agreement templates are useful but might not include everything you need in a cleaning service proposal.
Once you have your own proposal template, it can streamline your creation of business contracts and make it easier to fill out an entire agreement with customers.
There are a few things cleaning businesses should consider when writing a contract, including:
Your contact information and license number
This gives your clients an easy way to get in touch if they need to. Including your license number shows that you're a registered business, which helps build trust. This could also include the names of the cleaning business owners.
A contract or billing number
A contract or billing number will help you keep track of your clients. This will also make billing more efficient.
A detailed list of the services
This should include the types of house cleaning or office cleaning you'll do at every visit, as well as cleaning jobs you'll do occasionally. You should be sure to list the frequency after each service. This will help clear up miscommunications about the scope of work you and your clients agree to.
You might include things like:
The types of cleaning equipment you'll use
How often certain tasks will be done, such as vacuuming and mopping
The cleaning products you'll use
Your prices per service
Again, this helps avoid confusion and ensures that you and your clients are on the same page.
A schedule of when you'll perform your services
Most homeowners prefer maids, janitors, carpet cleaners, and other cleaning services to visit their homes at specific times of the day and week. Identify these explicitly in your contract. If anything changes, you can easily update the contract and keep track of your schedule.
Payment details
In addition to a payment schedule, list out payment methods your clients can use (e.g., cash, check, credit card, etc.). You should also indicate your preferred method of payment delivery (e.g., mail or onsite pickup).
Equipment expectations
Will you use your own equipment or your client's equipment? Does the client have any unusual property that they prefer you clean with specialized gear? You and your client should be on the same page on these expectations.
Dispute resolution
Your contract should spell out how both parties will resolve any disputes, including who in your business the client should reach out to and the method of contact.
Date of termination
A contract typically indicates how long the document will be in effect, whether the agreement can be extended, and how your business and the customer will communicate on this. You might also include a way for either side to terminate the contract agreement, such as requiring a two-week notice and the method of notification (a written letter, email, etc.).
Signatures
Review the contract with your client and make sure you both sign it. This document will serve as the foundation of your professional relationship.
Benefits of using a cleaning services contract
Obviously, using a contract can help keep your business organized. But it also helps ensure that your business remains profitable. How? Providing your clients with clear expectations about your services and their payment obligations can keep your revenue consistent.
Additionally, contracts are a great risk management tool. They can serve as evidence in case one of your clients decides to initiate a lawsuit against you and may even help keep your insurance premiums down.
You may also like
How to get commercial cleaning contracts
Cleaning contracts are a great way to manage client expectations. Learn more about the best ways to get commercial cleaning contracts for your business.
Go to article
Compare cleaning business insurance quotes from trusted carriers with Insureon
Complete Insureon's easy online application today to compare insurance quotes from top-rated U.S. carriers. Once you find the right policy for your small business, you can begin coverage in less than 24 hours.