How to write a cleaning services business plan
Learn about the benefits of a cleaning company business plan and what to include when creating one.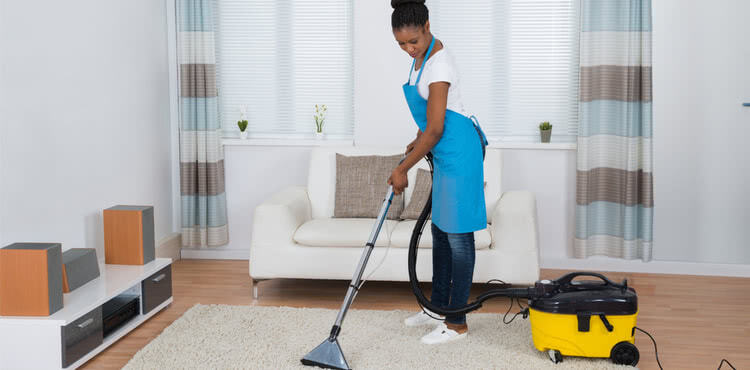 TESTING THIS!
A business plan is like a blueprint for your cleaning services company that defines your business goals, scope of work, and how you would like to see it grow in the future.
No two companies are exactly alike, and neither are all cleaning services business plans. However, there are some basic principles that you can follow when crafting this important document.
Creating a cleaning services business plan to help you succeed
Whether you own a one-person housekeeping business or a window cleaning company with employees, a business plan benefits you in several ways. A well-crafted cleaning company business plan can help your company:
Operate efficiently
Your cleaning services business plan helps you determine how to leverage finances, equipment, and employees to grow your business. It also informs how competitors and your location affect your prices, marketing strategy, and service offerings.
A business plan minimizes the risk of wasting resources on pursuits that are unlikely to succeed, and it helps you recognize opportunities to fill gaps in your local market.
Obtain loans and funding
If you need a loan to start or grow your cleaning business, many banks will require you to have a business plan to support your capability to pay back the money. Savvy investors or financial partners are also likely to request a business plan to boost their confidence in funding your company.
Earn certifications
Obtaining official cleaning industry certificates or credentials helps assure prospective clients that you run a capable and trustworthy business. A cleaning services business plan makes your company look professional to industry organizations, and some certification bodies may require that you have one.
Create company unity
If your company has business partners or employees, a business plan can help foster a sense of common purpose so that all stakeholders are on the same page and motivated to work together.
The main elements of a cleaning company business plan
You can write a cleaning services business plan from scratch, or you can use a business plan sample to guide you. In either case, your business plan should include the following information:
An executive summary
A company's mission statement is often the most important part of a business plan and should be clear and concise. An executive summary is typically found at the beginning of a business plan to make a strong first impression, but many entrepreneurs prefer to write it after they have crafted the rest of the document.
If you're just starting your business, your executive summary should include information about your current finances and plans for signing clients. Established cleaning companies may also want to highlight past financial and market share growth, notable clients, and other key milestones.
A detailed company description
This section of a cleaning business plan articulates what your company does, the type of clients it services (e.g., Airbnb hosts, commercial property owners, etc.), and how it meets customer needs better than your competitors. Details might include your legal structure, ownership and management information, services provided, and marketing strategies.
Market analysis data
A business plan should address your local area's economic conditions, your desired market share, your pricing and how it aligns with target clients and industries, and any related information you can find about your competitors.
Displaying market statistics in charts or graphs can help readers quickly digest market data and give your business plan visual appeal.
Financial details
Banks, investors, and insurance carriers will want visibility into company finances, so a cleaning services business plan should include information on your financial history and projections you can make from your market analysis. Pertinent details include balance sheets, expected payroll expenses, cash flow estimates, and capital expenditure plans for the next three to five years.
Insurance and bonds for cleaning businesses
While a business plan can help you successfully start and grow your cleaning company, you'll need insurance and bonds to protect it in case of unforeseen events.
Many commercial clients will require a cleaning business to carry a janitorial bond to protect against employee theft. Cleaning businesses also typically need some combination of general liability insurance, commercial auto insurance, and workers' compensation coverage.
Insurers will want extensive information on your company before beginning coverage, and a business plan shows that you are serious and less risky than a cleaning services provider without one.
You may also like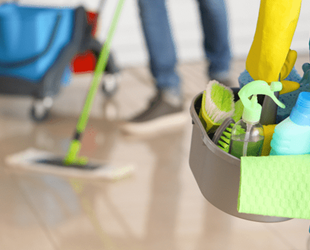 4 steps to get your cleaning business bonded and insured – and how much it costs
Getting your cleaning business bonded and insured can lower risks and help you grow your business. Learn what you need to do, and how much it will cost you.
Go to article
Compare cleaning business insurance quotes from trusted carriers with Insureon
Insureon specializes in cleaning business insurance. Complete our easy online application today to compare quotes from top-rated U.S. carriers. Once you find the right policies for your small business, you can begin coverage in less than 24 hours.