How to get more clients for your cleaning business
No matter what type of cleaning business you operate, you can find new customers and keep existing ones happy without busting your budget.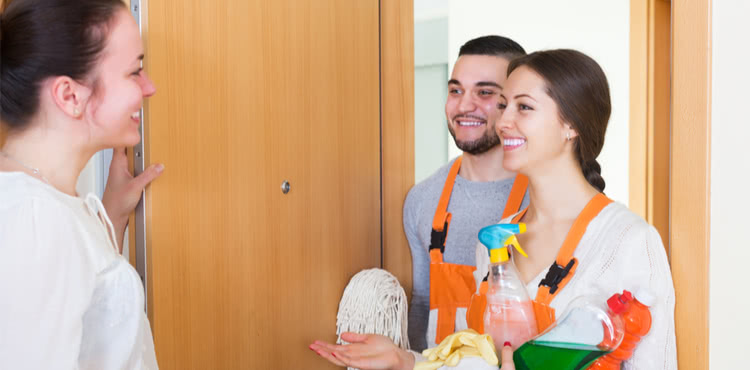 Although starting a cleaning business can be relatively inexpensive, attracting and keeping clients is a challenge for small business owners in any industry. Growing your customer base requires time and effort, but you don't necessarily need to spend a lot of money.
How to get new clients for a cleaning business
Even if your cleaning business has a dedicated advertising budget, it still helps to promote it in other ways. Try getting additional exposure by:
Marketing your business online
Whether you've just started a cleaning company or have been around for decades, establishing a digital presence is key to reaching new customers.
It's relatively easy to create a basic website with inexpensive tools such as WordPress or Wix, and some plans include features for creating business logos, analyzing visitor behavior, and buying online ads.
If your budget allows, you can also pay a professional developer to build a website and optimize it for search engine rankings.
Social networks are excellent platforms for promoting a business, so you should at least start a Facebook page. Creating a Facebook business page is free, and its advertising tools allow you to target businesses and consumers by location, age, occupation, and other criteria.
Online reviews
Yelp can be a useful platform for helping cleaning businesses expand their customer base, but you'll need to be diligent about responding to client reviews to maximize your social media efforts.
If you don't feel comfortable managing your online presence, tech companies or workers may be willing to trade digital work for cleaning services.
Asking for customer referrals
Asking current clients to write positive reviews online can help attract new customers, but don't underestimate the power of word of mouth.
If your house cleaning business services several clients in an apartment building or neighborhood, ask your customers if they will refer you to neighbors or if you can post your contact information on community bulletin boards.
You can incentivize current clients to recommend your cleaning company by offering discounted services for successful referrals.
Networking with related businesses
Networking with cleaning businesses that aren't direct competitors is another avenue for finding new customers.
For example, if you operate a carpet cleaning company, get to know the window washers in the communities where you work. Other small businesses often recommend service providers that they are familiar with, and you can return the favor by referring them to your existing clients.
Participating in local events can also help you make business connections in your community. You can offer your cleaning services to a nonprofit or charitable organization for free to give back to the community and generate positive publicity.
Join online marketplaces
Listing your business on online job marketplaces can help you find new clients without a large up-front investment.
Insure your cleaning business
Some large commercial clients will require your cleaning business to carry insurance before they will sign you to a contract, but having coverage also shows customers that you run a serious and trustworthy company.
Accidents, dissatisfied customers, and lawsuits can put your cleaning company out of business. Cleaning businesses typically purchase some combination of the following policies:
General liability insurance: Cleaning companies need general liability insurance to pay for damages if a client slips on a wet floor or you damage client property at a job site.
Janitorial bonds: Janitorial bonds cover you if one of your employees steals from a client.
Workers' compensation insurance: As soon as your cleaning business hires its first employee, most states will require you to purchase workers' comp insurance, which pays for injured employees' medical bills and reimburses them for lost wages.
Commercial auto insurance: Your personal auto insurance may not cover damages if you have an accident when driving for business purposes. Commercial auto insurance protects vehicles titled to businesses, while hired and non-owned auto insurance (HNOA) covers accidents that employees have when driving their own cars for work.
You may also like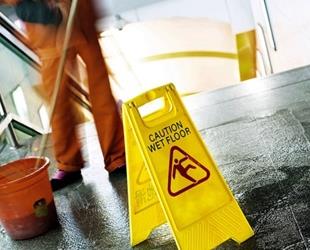 What types of business insurance do you need for a cleaning company?
General liability insurance, workers' compensation insurance, property insurance, and janitorial bonds keep your cleaning business safe from financial liabilities. Learn more about the types of insurance your business needs to help protect your bottom line.
Go to article
Compare cleaning business insurance quotes from trusted carriers with Insureon
Insureon specializes in cleaning business insurance. Complete an easy online application today to compare quotes from top-rated U.S. carriers. Once you find the right policies for your small business, you can begin coverage in less than 24 hours.