How to build a simple website to help your cleaning business grow
These days, you don't need to be a web developer to put together a website. Use these tools and techniques to build a website for your cleaning business.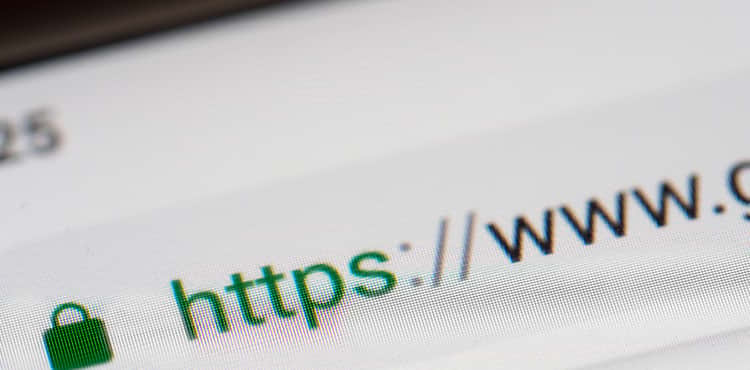 With thousands of online tools and free templates, building a website has never been easier. And yet, it's still difficult for maid and cleaning businesses to get their commercial websites just right. It needs to have all the right information, be presented in a logical and attractive way, and still connect with its intended audience.
So what do you need to do to make sure your cleaning business's website looks sharp and catches the eyes of new customers? Let's look at six elements you'll need to include on your website and three tips for integrating your digital marketing strategy.
6 things to include on your cleaning business web site
While cleaning businesses often find new customers by word-of-mouth recommendations, you're no exception to this rule: all small businesses need to have a website. Nowadays word-of-mouth is digital, with clients "liking" your posts on Facebook, tweeting to their friends, or mentioning you in emails.
So how you make a dynamite business webpage?
1. Contact information
It sounds obvious to say that you should post your contact information on your website. But some businesses don't put their contact information in a place that's easy to find. Include your phone number in an obvious location on your front page (and on subsequent pages).
2. Price quotes or estimates
While you don't want to be pinned down to a specific price, it can be helpful to offer price quotes or at least a rough estimate for the cost of your services. For instance, if you generally charge $80 - $200 per home visit, including even that wide of a range will be helpful to customers.
3. Hours of operation
While cleaning businesses generally don't have a storefront or traditional hours, include information about when you can (and cannot) be reached and what days and times you're generally available to clean.
4. Customer testimonials
Sometimes the best marketing is the simplest. Consider asking some of your long-time customers to write a short testimonial for your website. A few sentences from satisfied customers will go a long way.
Compare cleaning business insurance quotes from top U.S. carriers
5. Keywords
In order to show up in a customer's search results, you'll need to have the right keywords in the text on your page. Customers may search for "cleaning services," "maid services," "home cleaning," and other related keywords. If you service a metropolitan area with a variety of neighborhoods, it can be helpful to list the areas you service. For instance, if you work in Los Angeles, you might list that you clean homes in Pasadena, West Hollywood, and Beverly Hills. Customers in these locations searching for those areas specifically will help you show up in their search results.
6. Insured and bonded information
Customers will want to know that your business has cleaning service insurance. Many customers are worried about letting cleaning companies tidy their office or home and will specifically look to work with more reputable companies that have small business insurance.
3 bonus tips for building a better web presence
It's not all about your website. Your cleaning business can take a digital marketing approach that connects to customers via email, social media, and online advertising. Here are three ways to get more from your website and web presence:
1. Include your URL in your email signature line
Friends and associates will see that you have a website and might forward the link to friends looking for cleaning businesses.
2. Publicize your business on Facebook and Twitter
As with any social media, you don't want to go overboard, but having a strong Facebook and Twitter presence can help you connect to new customers.
3. Buy geographic-specific ads
Google allows small businesses to buy online ad space for their geographic area. Check out Google's guide to keyword search ads to learn more buying advertising in your area.
Whether it's from customer recommendations, online advertisements, or improved search results, your business can connect better with its customers by using some of the digital marketing strategies we've outlined above.
You may also like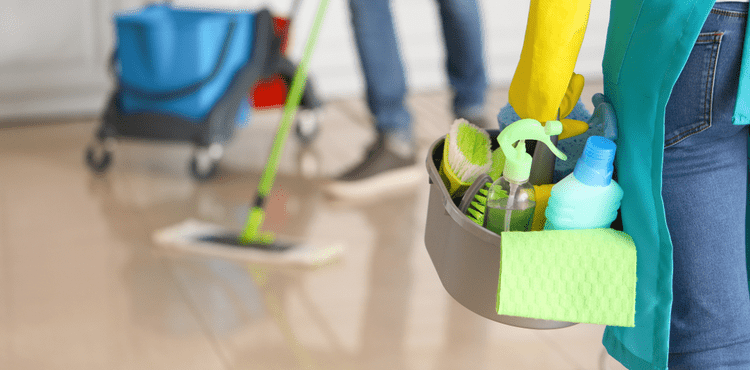 4 steps to get your cleaning business bonded and insured – and how much it costs
Getting your cleaning business bonded and insured can lower risks and help you grow your business. Learn what you need to do, and how much it will cost you.
Go to article
Compare quotes from trusted carriers with Insureon
Complete Insureon's easy online application to compare insurance quotes from top-rated U.S. carriers. Once you find the right policy for your small business, you can begin coverage in less than 24 hours.