How to start a cybersecurity company
If you're thinking of launching a cybersecurity business, begin with the basics. Make sure you have the right certifications, funding, structure, and business plan to set yourself up for success.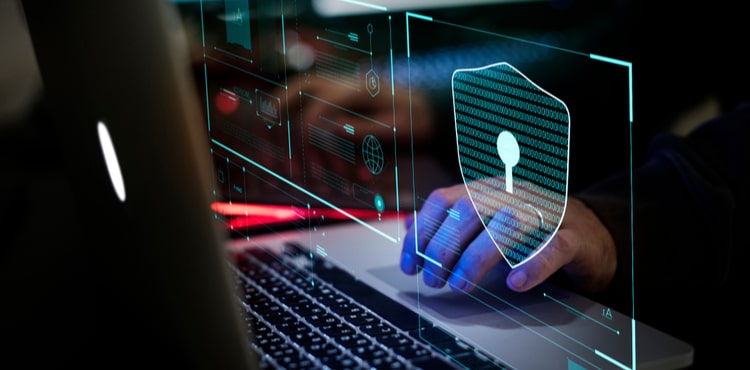 In an increasingly digital world, it's no surprise that cybercrimes are on the rise. The financial toll on businesses is also skyrocketing. A 2022 IBM report shows that the average cost of a data breach in the U.S. is $9.4 million.
These high financial stakes are driving big demand for cybersecurity services. Large companies have the budget to hire cybersecurity staff. But small and midsized businesses typically can't afford full-time cybersecurity employees.
This is where your cybersecurity expertise can turn into a successful security solutions business.
You can help protect these smaller companies from cyber risks like data breaches, cyberattacks, malware, phishing scams, and other digital threats.
According to data from PayScale, businesses are paying $150 per hour or more for experienced cybersecurity consultants to help defend systems and networks from cybercrime.
If you're thinking of starting a cybersecurity firm, you can apply your skills and grab a piece of this profitable market. But first, you should follow these steps to lay the groundwork for a successful business.
Get the right professional certifications
Before someone will hire you, they need to trust you to get the job done right. A bachelor's degree in information technology, computer science, or a similar field is a good indicator you have the skill set to start a cybersecurity or IT-related business.
But degrees don't provide the real-world experience clients crave. Certifications offer another way to build your credibility and signal your skills are practical and relevant.
Here are some of the most popular cybersecurity certifications available:
Certified Ethical Hacker Certification: The EC-Council issues this certification to cybersecurity professionals who test networks or systems and look for security weaknesses. The exam costs $100, consists of 125 questions, and takes about four hours to complete.
GIAC Security Essentials Certification (GSEC): This certification is offered by Global Information Assurance Certification (GIAC) and validates the information security knowledge of IT professionals. The test takes about five hours to complete, covers 180 test questions, and costs $150.
Certified Information Systems Security Professional (CISSP): (ISC)² issues the CISSP, which shows your ability to design, implement, and maintain an effective cybersecurity program and security systems. The test has a maximum of 150 questions, takes three hours, and costs $699.
Certified Cloud Security Professional (CCSP): The (ISC)² also issues this certification, which shows potential clients that you have the skills to design, maintain, and secure cloud data, applications, and infrastructure. This exam costs $599, consists of 125 questions, and takes four hours to complete.
CompTIA Cybersecurity Analyst (CompTIA CySA+): The CompTIA CySA+ exam assesses candidates' threat detection skills, ability to analyze and interpret data, and ability to find security issues. The test takes a little under three hours, consists of up to 85 questions, and costs $359.
ISACA's Certified in the Governance of Enterprise IT (CGEIT): The CGEIT certification demonstrates test-takers' ability to audit, control, and secure information systems. For non-ISACA members, the exam costs $760, but ISACA members pay $575. The exam takes four hours and is 150 questions long.
ISACA's Certified Information Security Manager (CISM): ISACA also issues the CISM. This certification conveys that you have the technical expertise to manage information systems and IT security. The test costs $760 for nonmembers and $575 for members. It consists of 150 questions and takes four hours to complete.
While skills and certifications are critical, they are just one element of a successful strategy for starting a cybersecurity business. You must also create a business plan and set it in motion.
Develop a business plan tailored to cybersecurity
A business plan provides a basic blueprint for your business. It should outline your company's structure, strategy, objectives, budget, and more. The U.S. Small Business Administration (SBA) has compiled these useful guidelines for what your business plan should include:
An executive summary that summarizes what your cybersecurity business is and why it will be successful
A detailed description of your company
A competitive market analysis to define your target market and identify your competitors, which may be dedicated cybersecurity consultants or providers of general IT services
A legal structure for your business
The products or services you plan to offer
Your marketing and sales strategy
Your funding/budget plan
Financial projections of when your company will reach profitability
Let's take a closer look at some of the key components of this business plan.
You may also like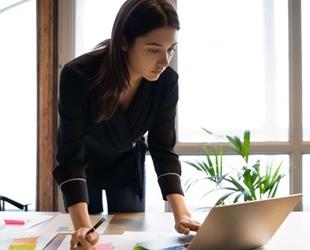 How to write a business plan for a tech startup
A thorough business plan is a critical element of a tech startup's path to success and can help you secure funding. Here's what to include when writing out the launch plans for your startup.
Define your target market and analyze it
Early on, you need to choose the focus of your cybersecurity business.
Some businesses opt to become an authority for a certain field or industry. For example, do you want to target a specific industry, such as finance or healthcare?
Others choose to present themselves in a particular area of cybersecurity. They may want to be known for their deep knowledge of access control or network security regardless of industry.
This decision should be based on your skill set, but also on a market analysis. If you know the competition, you can identify potential opportunities.
Inc. has identified these critical questions to help you evaluate the competition:
Who are your current competitors?
What are your competitors' strengths and weaknesses?
How are you different from the competition?
How can you take market share away from competitors?
How might competitors react when you enter the market?
You can also run through a SWOT exercise, which stands for strengths, weaknesses, opportunities, and threats. This is a tried-and-true method for assessing a company, product, or service in the marketplace. It's like a risk assessment for your new cybersecurity solutions.
After choosing a focus and evaluating the competition, you must decide on a legal structure for your business.
Choose your company's legal structure
The legal structure of your business is critical. It impacts everything from daily operations to taxes and financial risks. As the SBA explains, here are the five most common company structures:
Sole proprietorship: This is the simplest structure and the easiest to set up because there's virtually nothing to set up. It's a business run by one person who reports company profits and losses on an individual tax return. However, you can be held personally liable for the debts and obligations of the business, as there's no legal difference between you and your business.
Partnership: This is the simplest structure for companies owned by two or more people. Each person reports profits on their personal tax returns. The most common types of partnerships are limited partnerships (LP) and limited liability partnerships (LLP).
With LPs, most partners can have limited liability except at least one general partner. But those partners with limited liability also have limited control. For LLPs, every partner has limited liability, and each is protected from the debts of the partnership.
Limited liability company (LLC): An LLC is something of a hybrid between a sole proprietorship and a partnership. It limits owners' liability and separates your personal assets from your business. But owners still report any income and expenses from the business on their personal income tax return
S corporation: With an S corp, you pay yourself a salary and are responsible for all payroll taxes. Any remaining profits can be distributed to the owner(s) as distributions. The advantage is a lower tax rate on distributions, but this option includes more costs, rules, and paperwork.
C corporation: Under this structure, the corporation is a separate legal entity that can earn a profit, be taxed, and be held legally liable. It can have an unlimited number of shareholders with limited liability for the company's debt, but they can be taxed on any earnings.
Before you choose a structure, it's wise to talk with business counselors, accountants, and attorneys to figure out which arrangement is best for you.
Get free business insurance quotes
Have a question? Schedule a call.
Obtain a business license, business bank account, and company credit card
You'll need to check with state and local agencies to learn what business licenses or permits are required to open your cybersecurity business. Unlike many other fields, you don't need a federal license (yet).
Many jurisdictions also require you to carry general liability insurance before they'll issue you a license. And if you have employees, you must also maintain workers' compensation insurance.
When opening your business bank account, you might be tempted to simply set up an account at your personal bank. Not so fast! Consider online, national, or local banks that offer fee-free bank accounts.
You may also want to consider a business credit card, which can help you keep your business and personal finances separate.
A business credit card often provides better terms and higher limits than personal cards. It will give you a revolving line of credit and typically comes with perks like rewards points and cash back offers.
Business credit cards are available to any small business no matter your legal structure. But your personal credit score will determine the cards and offers available to sole proprietors and most new businesses.
You may also like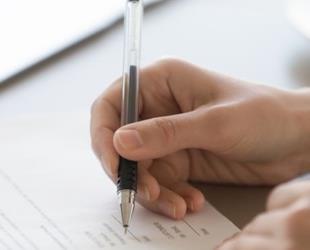 How to get a business license
Regardless of your type of work, you'll likely need a small business license from your state or local government in order to operate in your industry.
Secure funding and set a budget
A number of funding options can help get your business off the ground. Beyond your personal capital, you can explore loans, grants, and angel investors.
Many cyber entrepreneurs pursue these options. In fact, a recent report revealed that venture capital funding of cybersecurity companies hit $21.8 billion.
These investors market themselves as seeking cybersecurity companies to fund:
When starting a new cybersecurity company, setting and sticking to a budget is also critical. The Balance offers helpful tips for managing your money, including:
Set sales revenue goals.
Understand your operating expenses.
Track your cash flow.
Set aside money for an emergency fund.
Find the right location
Luckily, companies across the country need cybersecurity services. Of course, Hawaii can host only so many cybersecurity consultants.
Beyond your ideal location, you should also take into account your start-up capital, if you need to hire, and the nature of your business when deciding where to set up shop. Your options include:
Working from home: Small business owners who go this route have many advantages. There's no lengthy commute or distractions of a typical workplace, plus you get an improved work-life balance. But it can be lonely, and it requires self-discipline to stay on task.
Co-working spaces: This option offers flexibility along with plenty of perks and amenities, as well as the company culture that you don't have when working from home. But the set hours, lack of privacy, and limited room to grow might not fit with your plans.
Leasing or buying office space: Having a commercial office space for your business offers tax benefits and fixed costs for your business, but the upfront costs can be steep. This option also won't provide the same flexibility as a home office or a co-working space.
If you do rent or lease a space, you will also need to purchase commercial property insurance. This policy is typically required in the rental agreement, and it will protect your business's building, furniture, supplies, and equipment.
Regardless of where your cybersecurity company is based, you may need commercial auto insurance if you or your employees travel to your clients' offices to conduct on-site services. Your personal auto insurance may not be adequate protection if you also use your vehicle for work.
Market your services
Customers are the one thing your business can't survive without. And marketing is the tool that delivers them.
If you don't plan to do the marketing yourself, consider hiring or outsourcing marketing to experts in the field. You'll need their expertise to help you launch your product, brand, and services.
Before you venture too far with marketing, start with the basics. And for a cybersecurity company, a well-designed website is square one.
Since your web presence is arguably your biggest marketing asset, you need to do it right. Be sure to avoid these common website missteps. You'll also need to pick the right domain name, create an engaging user interface, optimize the site for search engines, and more.
Your in-house or outsourced marketer can advise you if you're not interested in doing the work personally. Google can be your best friend if you roll up your sleeves on this one.
Potential customers can find your website through search engines and your social media channels. You can establish an active social media presence on platforms like LinkedIn, Facebook, and Twitter. Use these to promote your own business and share cybersecurity news and posts. If your budget allows, you might hire a content consultant to help you write a blog.
Even cybersecurity businesses should explore offline marketing. Networking is a critical tool for any new business. Cybersecurity conferences offer good opportunities to meet potential partners and clients.
Security Magazine maintains a list of the top cybersecurity conferences. You may have luck at conferences such as the RSA, Women in Cybersecurity, InfoSec World, or the National Cyber Summit.
Carefully draft client contracts
Before any new project, be sure to sign a client service agreement. This contract should clearly define expectations for you and your client. One failed project without legal protection can derail your future in the industry, even if it's not your fault.
To reduce the risk of lawsuits, the agreement should set out the scope of work, ownership of intellectual property, payment terms, and liabilities/indemnification. Make sure an attorney helps you review or draft client contracts to protect both parties.
Many client contracts may require you to purchase cyber liability insurance to cover potential losses if a data breach happens.
Even if it's not specified in the contract, you may consider technology errors and omissions (E&O) insurance. This policy will cover you in the event you're sued over a work mistake. Most technology E&O policies now include cyber liability insurance.
Hire quality employees
Congrats on growing your company enough to hire employees! The SBA has helpful guidelines on how to set up your employee onboarding process without an HR rep.
Conduct thorough interviews and background checks on potential employees to verify their credentials and experience. During these reviews, be sure to comply with any federal and state laws. Once you begin hiring employees, you'll need to carry workers' comp insurance to protect yourself and your staff.
You may also want to purchase fidelity bonds to protect against employee theft, fraud, or illegal data access.
Protect your investment and your future
A new business is an investment in yourself and your future. We're experts in helping cybersecurity businesses protect themselves and limit their risk. Our licensed insurance agents are happy to discuss your company's situation and find the right options to fit your needs.
Complete Insureon's easy online application today to compare quotes for business insurance from top-rated U.S. carriers. Once you find the right policy for your small business, you can begin coverage in less than 24 hours.
You may also like