How to get into the cybersecurity industry
As the owner of a cybersecurity business, you or your employees will be developing software to help protect your clients from cyberthreats.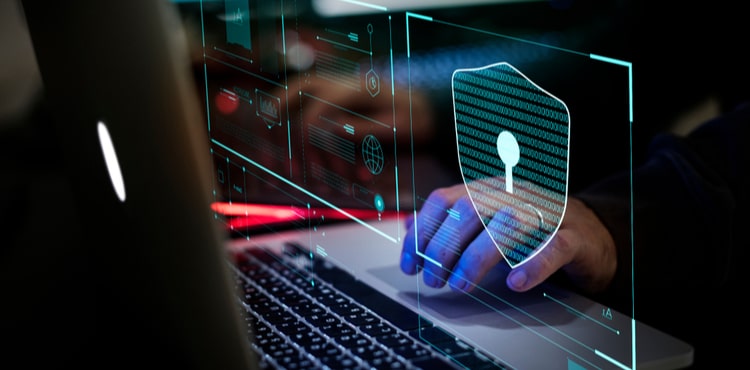 Cyberattacks are one of the fastest-growing crimes in the United States, and they are increasing in size, sophistication, and cost.
Cybercrime is expected to cost $6 trillion annually worldwide by 2021, up from $3 trillion in 2015, according to the Official 2019 Annual Cybercrime Report by Cybersecurity Ventures.
As a result, businesses and individuals are doing everything they can to secure their networks and protect their data from hackers and other cyberthreats, including spyware, viruses, malware, and ransomware. While large organizations likely have their own cybersecurity teams, smaller companies typically can't afford in-house experts and opt to outsource their security.
Starting a cybersecurity business or getting into cybersecurity as an independent consultant has numerous professional benefits. As the owner of a cybersecurity business, you or your employees will be developing software to help protect your clients against the ever-changing list of cyberthreats that can wreak havoc on their networks and potentially destroy their companies.
How to get into cybersecurity
There are a number of ways you could get into the cybersecurity field, including becoming an independent cybersecurity consultant or starting your own business and hiring people to work for you. Having technical skills can give you an advantage over competitors and provide solutions for more advanced problems. For example, being a programmer will enable you to identify malicious code and understand how to protect your clients.
Certifications / training for cybersecurity professionals
Earning a professional certification can help you get into cybersecurity without a degree. Several certifications that usually take a few months to complete are available for entry-level and established professionals, including Certified Ethical Hacker, GIAC Security Essentials, Certified Information Systems Security Professional, and CompTIA Cybersecurity Analyst.
Professional certifications in cybersecurity show your competency in the field, indicate that you're committed to your career, and help your cybersecurity company stand out from your competitors. These training courses will introduce you to the critical skills every security professional needs, including encryption techniques and capabilities, data breach prevention protocols, and ethical hacking.
A bachelor's degree in information technology, computer science, or a related discipline is also helpful in providing the necessary skill set to start a cybersecurity or IT-related business.
Decide on an area of emphasis
It's important to decide if you want to specialize in one industry or provide cybersecurity services to several sectors. Because many large clients often come from the financial, retail, and healthcare sectors, it makes sense to understand how these industries operate so you'll be able to provide them with the services they need.
Different industries also have disparate requirements for vendors and consultants to protect sensitive data and privacy.
Ongoing cybersecurity education
Since this is a very specialized field, having specific knowledge of the latest security and hacking strategies is critical. Keep an eye on new developments by reading blogs, magazines, and tech websites.
You'll also have to understand changes to breach detection and prevention protocols, advanced persistent threat management including phishing, as well as network access control and social engineering. It's helpful to know a programming languages for storing processing of raw data, as well as various operating systems: Windows, Mac, and Linux.
Marketing and networking
If you don't plan to do the marketing yourself, it's essential to hire a marketing team that's knowledgeable about the world of cybersecurity. You'll need their expertise to help you launch your product, brand, and services. Regardless, it's crucial that you are active with online and in-person professional networking. This will help you identify potential customers whose cybersecurity issues aren't currently being addressed, and also be ready to expand your business if you successfully develop a new security product or service.
Cybersecurity client contracts
Consider requiring clients to sign a service agreement before you start any new projects to clearly define their expectations. One failed project early in your cybersecurity career – even if it's not your fault – can derail your future in the industry.
To reduce the risk of lawsuits, the agreement should set out service level expectations, ownership of intellectual property, and payment terms and conditions. Similar terms should be included with IT subcontractor contracts if you need to hire outside help to fulfill client obligations.
Protect your cybersecurity business with the right insurance
Whether you start a cybersecurity consultancy or a software and application development company that focuses on cybersecurity solutions, your business will be subject to risks stemming from data breaches, business disagreements, property damage, and other issues. The smart way to safeguard against these risks is to have the right insurance in place.
Cyber liability insurance will protect your cybersecurity business against liability and expenses related to the theft or loss of data, as well as breaches of security or privacy, particularly if you're hosting customer data. Another popular policy for cybersecurity startups is technology errors and omissions (e&o) insurance, which helps cover your business when a client files a lawsuit against you over a mistake in your code, a missed deadline, or an oversight that caused the client to lose money.
Compare quotes from trusted carriers with Insureon
Complete Insureon's easy online application today to compare quotes for cyber liability insurance from top-rated U.S. carriers. Once you find the right policy for your small business, you can begin coverage in less than 24 hours.