How to become a cybersecurity consultant
If you are looking for a rewarding and challenging career that is in extremely high demand, a job as a security consultant could be a good fit.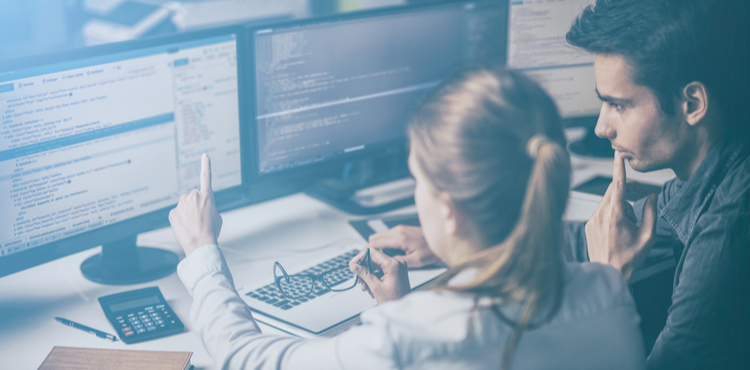 With hackers constantly figuring out new ways to hack into computer networks, the cybersecurity industry is booming. And that's good news for people looking to start a business in the cybersecurity sector.
In Q3 2022, there were 108.9 million accounts breached worldwide, a 70% increase over the previous quarter, according to a study by the cybersecurity company Surfshark. The top 5 countries where these breaches took place were in Russia, France, Indonesia, Spain, and the United States.
If you're looking for a rewarding and challenging career that's in extremely high demand, a job as a cybersecurity consultant could be a good fit. The average annual cybersecurity consultant salary in the United States is over $116,000, and it's an opportunity to contribute in a meaningful way to the fight against cybercrime.
What does a cybersecurity consultant do?
The job of a cybersecurity consultant is to assess an organization's computer systems, network, and software for vulnerabilities, then design and implement the best security solutions for the needs of that company.
If a cyberattack does happen, your clients will seek your expertise to respond and mitigate the damage.
Get free quotes for small business insurance
Consider these steps if you are interested in a cybersecurity consultant career:
Education
An associate's degree in cybersecurity can give an enormous boost to your future career as a cybersecurity consultant. Typically, it helps to have a background in math or computer science before you enroll in this degree program.
If you're currently working, you could complete an online associate's degree program. The information you'll learn could help you obtain more advanced degrees in the future.
For example, you may want to earn a bachelor's degree in information technology, computer science, computer engineering technology, cybersecurity, or a related field, and maybe even a master's in cybersecurity. A relevant degree makes you attractive to prospective clients, and you'll gain the necessary skills to become an expert consultant.
Certifications
To stay ahead of the competition and earn more revenue with better contracts, consider at least one of these certifications:
Certified Information Systems Security Professional (CISSP) shows you can effectively design, implement, and manage a top-notch cybersecurity program.
Global Information Assurance Certification (GIAC) offers more than 30 certifications for professionals working in the information security field.
Certified Information Systems Auditor (CISA) is the standard of achievement for people who audit, control, monitor, and assess business information technology and systems.
Certified Information Security Manager (CISM) allows you to demonstrate your information security management expertise and gain recognition for your experience, technical competence, and appreciation of business objectives.
CompTIA Security+ certifies the baseline skills you need to perform core security functions and pursue an IT security career.
You may also like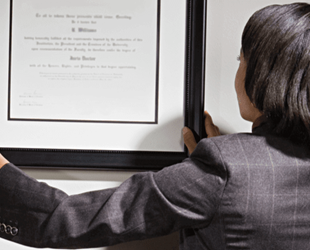 What business consultants need to know about consulting certifications and licenses
In addition to obtaining a business license, consultants are strengthening their credentials with professional consulting certifications.
Go to article
Technical skills
To provide effective cybersecurity services to customers, you should possess the following skills:
Penetration testing and the ability to measure the vulnerability rating of software and cyber programs that each company uses
Firewall safety and management, and the ability to prevent and detect data breaches
Knowledge of advanced persistent threat management, including phishing, social engineering, and network access control
Encryption capabilities and techniques, so your clients can send and receive data over the internet without falling victim to cyberattacks
Programming languages used to store and process raw data; the more languages, the better
Operating systems, including Windows, Linux, Unix, Mac, and others available to the public or still being developed
Coding practices and principles of ethical hacking; a working knowledge of threat configuration and modeling
Interpersonal skills
You're more likely to succeed as a cybersecurity consultant if you possess interpersonal skills, including the ability to:
Communicate clearly orally and in writing. You have to explain security threats and how serious they are to your clients so they can easily understand what you're telling them. You'll also be required to design and write reports to succinctly communicate your findings and convey your message in a way that's appropriate for your customers and easy for them to understand.
Collaborate. Part of your job will be to work with your clients and their external vendors to make decisions and solve problems.
Deconstruct complex security issues. You'll need to explain complex security issues to non-technical employees and senior management in simple terms.
See the big picture. You'll have to conduct ongoing, detailed research on industry best practices and use what you learn to create effective security policies and training.
An individual who wants to break into the space as a cybersecurity consultant will find tremendous opportunity. With the right certifications, education, and skills, you could achieve lifelong success in a rewarding and lucrative career.
Protect your cybersecurity consultancy with the right insurance
Starting a cybersecurity consulting business means your company will be subject to risks stemming from data breaches, business disagreements, property damage, and other issues. Business insurance for IT and technology professionals can protect your personal and business assets from damages if you are held liable for a client's financial losses.
Cyber liability insurance will protect your consultancy against liability and expenses related to the theft or loss of data, as well as security or privacy breaches. This could include costs related to notifying all affected customers, which may be required depending on the data breach laws in your state.
Another popular policy for cybersecurity startups is technology errors and omissions (E&O) insurance, which helps cover your business when a client files a lawsuit alleging your company's mistake, missed deadline, or oversight caused financial harm.
Compare quotes from trusted carriers with Insureon
Complete Insureon's easy online application today to compare insurance quotes from top-rated U.S. carriers. Once you find the right policy for your small business, you can begin coverage in less than 24 hours.
You may also like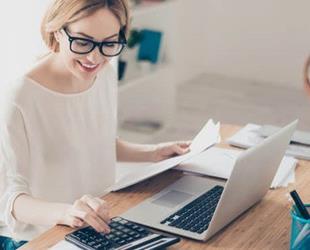 The best tips for how to set and negotiate consulting fees
Determining how much you should charge and negotiate with clients for your consulting services isn't an exact science, but these recommendations can help guide you in the right direction.
Go to article
Linda Rosencrance, Freelance Writer
Linda Rosencrance is a freelance writer with over 30 years of experience writing about the IT field. Her work has been featured in The Boston Globe and The Boston Herald, as well as several community newspapers in the metropolitan Boston area.