How to find clients if you're an IT freelancer
Finding new clients as a freelancer can be challenging. There are steps you can take, however, to make it easier.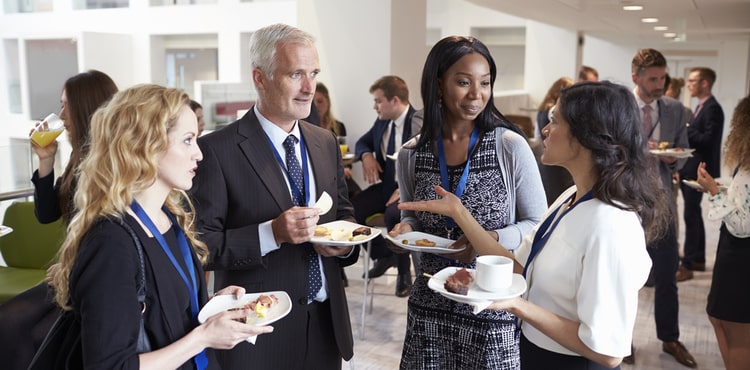 The life of an IT freelancer offers flexibility and independence, but IT freelancing can also be challenging, especially when it comes to finding new clients. Even if you win the business of a major client, you may still need to find additional contracts to ensure you can meet your monthly expenses.
There are several steps you can take to make it easier to find new clients who are searching for an information technology freelancer:
Create a professional website
Without a website, how will people find you? Although you can use social media and freelance platforms, such as Upwork or Freelancer, to reach potential clients, having a website will allow you to connect with people who aren't on those platforms.
It's important to establish an online presence because it allows you to showcase your skills, services, and completed projects to prospective clients. Include certifications or any awards you have won that will help you stand out from competitors.
Be sure to include your contact information, social media accounts, and whether you prefer to work remotely, locally at customer sites, or both.
Finally, don't forget a call to action that encourages potential clients to contact you for more information.
The good news is that you don't have to be a site designer or even hire a developer to set up your website. You can use website builder platforms, such as WordPress, Weebly, and Squarespace, to get the job done.
Network, network, network
If you've worked in IT for a few years, you've likely made some connections, including former employers, who might be willing to refer you to their friends and colleagues. You should also look beyond your immediate circle of business connections.
In-person IT networking groups, such as Meetup, are great ways to meet people who might need your services or could introduce you to their connections. Seek out technology industry groups and network with their members via social media and in person. Also, consider other industries' networking events where people might be looking for tech freelancers.
Offer to speak at conferences and other events
Take networking up a notch by offering to speak at events or conferences where attendees might need your services. For example, you could offer to speak at local events for business owners, such as chamber of commerce meetings. If you're a website designer, for example, you could discuss the benefits of good website design. Speaking at events will allow you to demonstrate your expertise in your field and get you in front of potential clients.
Keep your LinkedIn profile up to date
Many companies and recruiters search LinkedIn looking for IT freelancers to hire. It's essential to update your profile regularly. It should include a professional photo, a summary noting your most important and relevant skills, work samples, achievements, certifications, and awards.
You can showcase your experience by listing each of your clients and details about the work you did for them. Update this list frequently, so it contains your most recent clients.
Ask former employers, colleagues, and clients who are connections to write recommendations that you can display on your profile page. Potential clients who view your profile can read these recommendations to see what others are saying about your work.
You can also share your IT expertise and industry knowledge with written or video commentary on important topics that are relevant to potential clients.
Use other social media platforms
In addition to LinkedIn, promoting your IT freelancing business on other social media platforms, such as Facebook, Twitter, and Instagram, may increase your chances of reaching potential clients.
You might also try reaching out to other IT freelancers on social media platforms whose skills differ from yours. Then when you find a lead that's not quite right for you, you can share it with the appropriate freelancer, who will likely do the same for you.
Protect your IT freelance business
While a career as an IT freelancer can be exciting and gratifying, it's not without its risks. Each new client comes with a new set of challenges – and liability exposures. For instance, if a client hires you as an IT security contractor or to implement a customer relationship management system, you can be held accountable if that client suffers a data breach.
Without the right IT freelancer insurance in place, you could be exposing your tech company to unnecessary risk. Business insurance for IT freelancers, such as cyber liability insurance, covers the unique risks that small businesses in the tech industry face every day, including data breaches, software errors, and products that malfunction.
Compare quotes from trusted carriers with Insureon
Complete Insureon's easy online application today to compare insurance quotes from top-rated U.S. carriers. Once you find the right policy for your small business, you can begin coverage in less than 24 hours.