How to write a business plan for a tech startup
A thorough business plan is a critical element of a tech startup's path to success and can help you secure funding. Here's what to include when writing out the launch plans for your startup.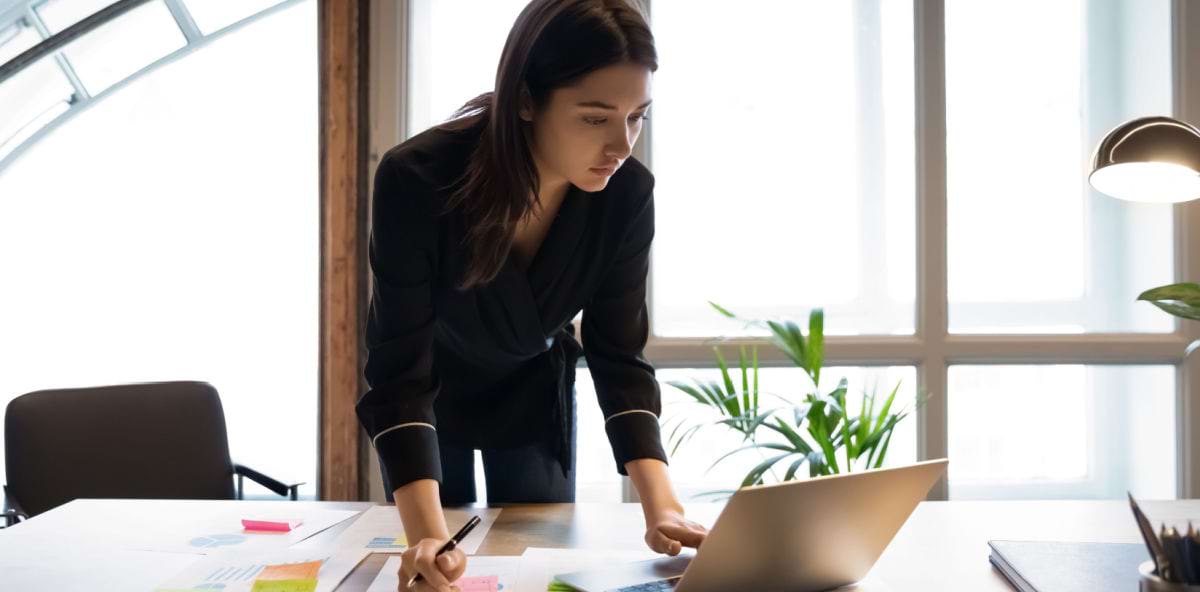 Even the greatest new business ideas could fail to get off the ground without the right launch plan. Any potential investors, venture capitalists, lenders, and potential customers want to know what your new tech business is about and what your goals are.
Do startups need a business plan? Generally, no they aren't required, but it can make it easier for investors, lenders, and customers to understand your ideas. It serves as a roadmap to how you'll succeed, with an in-depth look at your business needs, business opportunities, and how you'll proceed each step of the way.
A good business plan also gives you a chance to focus on all aspects of your business, spot potential problems before they arise, and make sure you've thought through your strategy. The right business plan can save you time and money later on.
What are the most important elements of a tech startup business plan?
The key elements of a business plan identify what products or services you'll offer, why customers would choose your company, and who your competitors are. It highlights your goals and your strategy for accomplishing them.
Of course, there's more to a successful business plan than the above basic elements. So what should a tech startup business plan include? Here are eight topics to include:
1. Executive summary
Think of this as your "elevator pitch." It's something that anyone who reads your business plan will focus on, to get an idea of what your business is about.
The executive summary should include:
A description of your business operations, including its products and services
Your target market and potential customers
Your top competitors and what sets you apart from them
Your company's goals, both short-term and long-term
The background and business history of yourself and your team
Financial information, such as your investors and any customers you may have lined up
You might also include a mission statement, an identification of key stakeholders, and a SWOT analysis of your strengths, weaknesses, opportunities, and threats.
2. Company description
This should offer a more detailed explanation than what's included in the executive summary. It outlines your business model, your day-to-day operations, your business's location, how you'll provide value to your customers, and your business's strengths and weaknesses.
You might also include potential obstacles and how you'll overcome them, which new products or services you'll offer, and your plan for product development or software development.
3. Products and services
Every product or service you intend to offer should have a detailed description of its purpose and why a customer would choose to buy it.
Think of this as the "why" your tech company will succeed and how your customers will benefit from doing business with your company. What problems do your potential customers have and how will you solve them?
4. Market analysis
Potential investors will want to see that you've done your homework and can demonstrate a demand for what your business will offer with a market and competitive analysis. This explores what you have to offer, how you compare to the competition, and your target customers.
Your startup's market research should include:
Demographic information for your target market, such as their age, income, and location
The needs of your potential customers and how your company will meet them
Your main competitors and an analysis of their products or services
How your products or services compare to your competitors
How your company will set itself apart from the competition
5. Marketing plan and sales strategy
Once you've identified your competitors and potential customers, you'll need to figure out how you'll reach those customers, spread the word about your company, and gain a competitive advantage over other businesses.
Your marketing strategy should define your marketing and sales objectives, a method for meeting those objectives, and by what metrics you'll measure success. You might base this on sales revenue, customer acquisition, profitability, or your market share compared to your competitors after your first year.
It's important to think realistically when setting your sales and revenue objectives. A potential investor will want to see that you're ambitious, yet rational about your business plans. You might be better off if you under promise and over deliver in your sales objectives.
There are many items you might address in your strategy:
How will you meet your marketing goals?
Will you market your business internally, externally, or a combination of the two?
When do you need to hire your marketing and sales teams?
What marketing channels will you use? Traditional advertising? Social media (LinkedIn and Facebook)?
Your target audience
Your sales plan and marketing and sales budgets, from startup to product launch
6. Operational structure
This should include detailed information about your co-founders, your management team, and their qualifications and experience. It should also highlight what their roles will be within the company.
You might include an organizational (org) chart that gives an idea of how your company will be organized, with the names and duties of each team and team member. Even if you don't have all of these positions filled, an org chart can help you plan for future hiring and outline how your business will grow.
Your operational plan could also include a hiring strategy that gives an idea of when you expect to fill each position, job descriptions for each role, and the qualifications needed for each of them. Your hiring plan could also give a salary range for each position and how you'll recruit new employees.
7. Financial plan
Your financial plan should go beyond a simple balance sheet to explain how your business is funded, what your monetary needs will be in the future, and how you'll meet them. It should include estimates and forecasts for the next five years.
This could be based on financial trends within your industry and projections on future revenue growth and expenses. Any investor or lender will want to see this information before they'll do business with you.
Financial plans typically include:
Financial statements and financial projections
Cash-flow statements
Capital expenditure budgets
Pricing information
Profit margins
Net profit
You might also include an estimate on when your startup will start to break even and turn a profit.
8. Key milestones
This section should include key target dates for your business and how you'll measure success, such as:
When you expect to become fully funded.
Development milestones for your products and services.
Target dates for product launches.
Whether you expect to go public and when it could happen.
When you expect to become profitable.
Your number of employees and projected staffing levels.
Any customers or contracts you have or expect to have in the near future.
Find the right business insurance coverage for your startup
[video: an illustrated header displays the Insureon logo and the text: "What insurance do I need for my startup business?"]
NARRATOR: Starting a business often comes with the same or even greater risks that bigger, established businesses face. But having the right insurance coverage will protect your business from costly legal fees, repairs, and medical expenses.
There are several insurance policies you can carry that offer valuable peace of mind, and safeguard your new business.
General liability insurance covers third-party accidents, such as customer injuries or property damage.
[video: an illustrated header displays the text: "General liability covers: Slip-and-fall accidents; Client property damage; Product liability lawsuits"]
Commercial property insurance covers costs if your business property is damaged, destroyed, or stolen.
[video: an illustrated header displays the text: "Commercial property covers: Fires; Storm damage; Equipment theft"]
A business owner's policy, or BOP, bundles general liability and commercial property coverage together. It typically costs less than buying both of these policies separately.
[video: an illustrated header displays the text: "A BOP covers: Client accidents; Stolen or damaged property; Business interruptions"]
Errors and omissions insurance will protect your business from lawsuits related to work mistakes and oversights. This policy is also referred to as professional liability insurance.
[video: an illustrated header displays the text: "Errors and omissions (E&O) covers: Accusations of negligence; Missed deadlines; Errors that cost clients money"]
Cyber Insurance can help your business financially recover from data breaches and cyberattacks.
[video: an illustrated header displays the text: "Cyber insurance covers: Data breach notification costs; Data breach investigations; PR costs for reputational harm"]
Workers compensation insurance is required in most states and can shield your startup from work-related medical costs.
[video: an illustrated header displays the text: "Workers' comp covers: Work-related medical expenses; Disability benefits; Lawsuits from employee injuries"]
Commercial auto insurance protects your business from auto accidents involving company-owned vehicles.
[video: an illustrated header displays the text: "Commercial auto covers: Auto accident injuries; Property damage caused by vehicles; Vehicle theft and vandalism"]
Employment practices liability insurance helps pay for legal expenses if an employee sues your startup for discrimination, harassment, or wrongful termination.
[video: an illustrated header displays the text: "Employment practices liability covers: Wrongful termination claims; Discrimination lawsuits; Other violations of employee rights"]
Directors and officers insurance covers lawsuits related to decisions made by officers and board members on behalf of your startup.
[video: an illustrated header displays the text: "Directors and officers insurance covers: Lack of transparency; Mismanaged funds; Failure to comply with regulations"]
So, why is it important for you to have insurance for your startup?
[video: an illustrated header displays the text: "Why is insurance important for a startup?"]
You may need coverage to sign a contract or lease. You also might need insurance to comply with federal, state, and local laws.
[video: an illustrated header displays the text: "Startups may need insurance to: Sign a contract or lease; Apply for a loan; Comply with federal or state laws"]
Additionally, insurance protects your startup from catastrophic losses that could shutter your business. Plus, the right coverage can help you gain client trust, as well as attract top talent to your startup.
[video: an illustrated header displays the text: "Insurance can also help: During business closures; Gain client trust; Attract talent"]
Get the best coverage for your startup with Insureon today. Click the link to get started.
[video: an illustrated header displays the text: "Insureon is your #1 agency for small business insurance"]
[video: an illustrated header displays the Insureon logo]
Protect your investment
It takes time, money, and a lot of work to launch a tech startup. Your business plan can't foresee every contingency, so you'll need to make sure you're financially protected against the unexpected.
Insurance companies look at a variety of information in setting premium rates, including your history of claims. With a new company, an insurance organization may want to see your business plan. It gives insurers an idea of what your business is about and what kind of risks you face.
The type of business insurance you'll need for your startup depends on many things, though you'll likely need general liability insurance. It's typically the first policy for every new business. It covers common business risks such as customer injuries, damage to a customer's property, and advertising injuries.
Beyond general liability, other policies you should consider include:
Get small business insurance quotes from top U.S. providers
Having the right insurance partner can help
We can help you find the right insurance for your tech startup. Complete Insureon's easy online application today to compare insurance quotes from top-rated U.S. carriers. You can also consult with an insurance agent on your business insurance needs. Once you find the right policy for your small business, you can begin coverage and get your certificate of insurance in less than 24 hours.
You may also like
11 tech startup ideas for home businesses
It's never too late to fulfill your dreams and set up your small business from home. Here are 11 high-tech business ideas to help you jump-start your career as an entrepreneur.
Go to article
Mike Mosser, Content Specialist
Mike spent several years as a reporter and editor covering politics, crime, and the world financial markets. He's worked for several newspapers, a financial newswire, and a monthly magazine. As a copywriter, Mike has produced SEO-based content, marketing, public relations, and advertising work for a variety of companies.