Why tech startups need D&O insurance
If your startup wants to attract top talent, secure funding, or eventually go public, it's a good idea to have directors and officers insurance.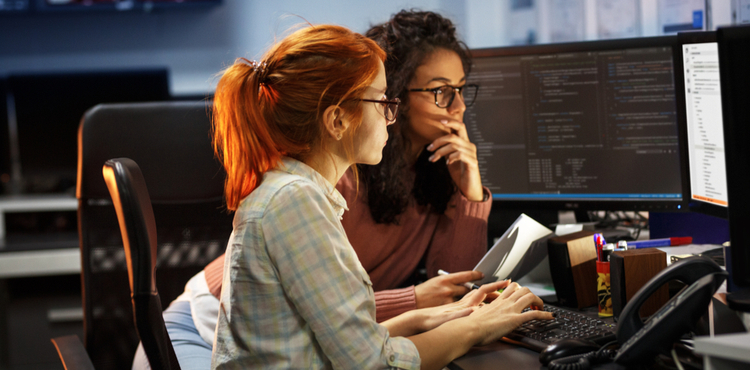 Directors and officers insurance (D&O) is important for any startup that wants to attract top talent, secure funding, or eventually go public. It's a type of liability policy that protects against lawsuits over the decisions directors and officers make while running your business.
Many candidates won't consider a leadership or board position without this type of coverage, as it covers the legal and settlement costs in the event that a former employee, vendor, or any stakeholders sue them over a business decision or a claim of mismanagement.
Without this indemnification, a director or officer would have to pay these legal defense costs themselves. D&O insurance protects the personal assets of both active members of the company, as well as those who leave the company, so long as the policy is still in place.
Many private equity firms and venture capitalists require D&O insurance before they'll invest in a company, even startups with a solid balance sheet.
Compare D&O insurance quotes from top carriers
John Huddleston, Sales Manager, Digital Agency at Insureon, says a startup should buy D&O insurance as soon as they have an active board of directors or investors.
"D&O protects board members from lawsuits over decisions they make while serving on your board. If they're sued, they could have to pay thousands of dollars in legal costs," Huddleston says.
A 2021 case study from The Hartford [PDF] reviewing 10 different D&O claims showed that the average cost of a D&O claim was $403,800, with the maximum claim approaching $1 million. The survey also showed that 7 of the 10 D&O claims reviewed were filed against companies making $10 million or more in revenue.
What is directors and officers insurance?
Directors, officers, and investors must make all kinds of decisions for a company, leaving them open to potential lawsuits against your business or its leadership.
A D&O insurance policy can protect against legal claims for:
Breach of contract
Trademark or IP infringement
Wrongful termination
Breach of fiduciary duty
Cyber liability
Misrepresentation of company financials
While timing to buy D&O insurance can vary from business to business, most tech startups will pursue this coverage when they are trying to recruit or retain employees who will have extensive knowledge of the company's intellectual property, or when the company has plans at any point to go public.
"The average cost of a D&O claim was $403,800, with the maximum claim approaching $1 million."
If I don't have a board or investors, do I still need D&O insurance?
Even without directors or investors, the day-to-day business of running a startup could still trigger a lawsuit. Hiring employees, raising venture capital, and contracting with vendors, suppliers, and customers are important for any startup, yet they also leave your business open to a potential claim.
A D&O insurance policy means you won't have to divert your company's financial resources to defend against an unexpected lawsuit—and lawsuits can affect both public companies and private companies.
Any financial decisions you make today could face greater scrutiny if your business eventually pursues an IPO. Having a D&O policy early on could ensure your business is protected from the many financial decisions that were made in the early days of your business, and as you move towards going public.
How much does D&O insurance cost?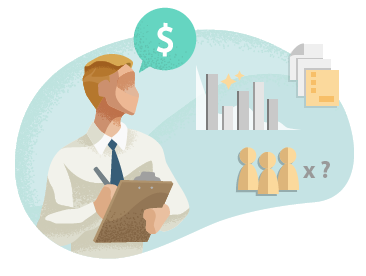 With Insureon, the median cost of D&O insurance for our customers is $103 per month. In general, the cost of directors and officers insurance can depend on several factors, including:
Number of employees and directors
Geographic footprint
Company finances
Risk profile
Deductible amount
Past claim history
View D&O Insurance Costs
What other types of startup insurance do I need?
While D&O insurance is important, it doesn't cover bodily injuries, property damage, or employee lawsuits, for which you'll need other types of business insurance coverage.
Commercial general liability insurance is often the first policy that a new business owner purchases from their insurer, as it protects against common business risks such as customer injuries and advertising injuries. It does not protect your directors or investors from the decisions they make.
Huddleston notes that many insurance companies bundle D&O policies with employment practices liability insurance (EPLI), which can protect your small business if you're sued by employees who claim their civil rights were violated.
"With the current market during the pandemic, most carriers will bundle D&O with EPLI," Huddleston says. "EPLI is a huge selling point because companies are being sued over vaccine mandates, mask mandates, and wrongful terminations due to mandates."
Cyber liability insurance offers protection against the high costs of data breaches and malicious software attacks. Even if your company is not a tech startup, this insurance can cover customer notification, legal fees, and fines from government agencies and regulatory bodies.
Compare D&O insurance quotes from trusted carriers with Insureon
You can complete Insureon's easy online application today insurance and talk to an agent to compare policies on D&O insurance and many other policies from top-rated U.S. companies. Once you find the right policy, you can get coverage from an insurance carrier in less than 24 hours.