The median cost of technology E&O insurance is about $60 per month, or $730 annually. This policy, also known as professional liability insurance, can protect your technology business from work mistakes that negatively impact clients. The cost depends on your type of IT business, your policy limits, and other operations factors.
Your level of risk drives the cost of technology E&O
Among IT businesses that purchase technology errors and omissions insurance with Insureon, 36% pay less than $700 per year and 47% pay between $700 and $1,400 per year. Risk factors, such as the size of your company, your industry, and whether you've been sued in the past, help determine the cost of this policy.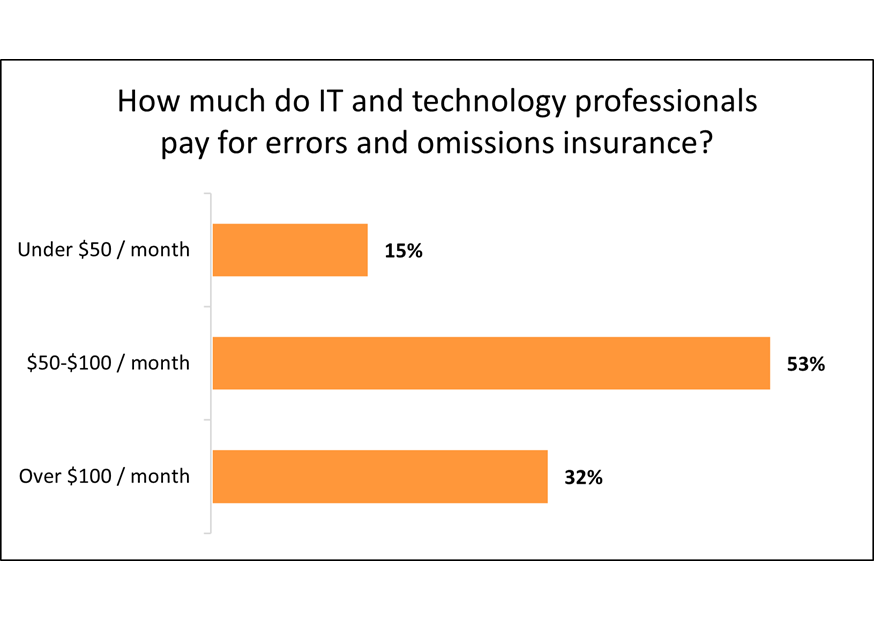 Errors and omissions policy limits for IT businesses
Most IT businesses (63%) choose errors and omissions policies with a $1 million per-occurrence limit and a $1 million aggregate limit. Another 11% of IT businesses choose policies with a $2 million per-occurrence limit and a $2 million aggregate limit.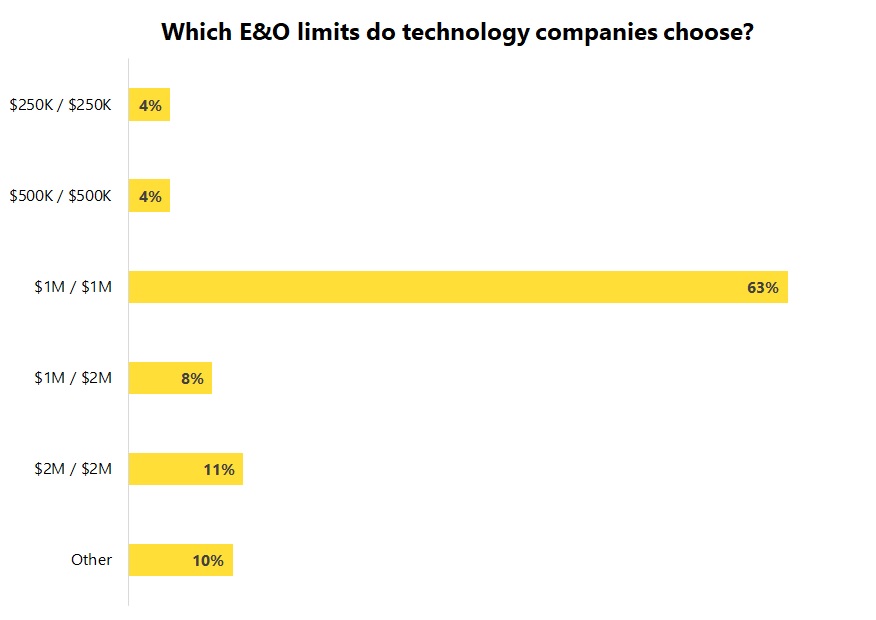 The cost of insurance increases with higher errors and omissions policy limits. As you can see in the chart below, technology professionals pay more for policies with higher limits.