Fidelity Bonds for Small Businesses
Quotes in 15 minutes. Choose your industry to get started.

We partner with trusted A-rated insurance companies
How much do fidelity bonds cost?
Fidelity bond costs are primarily determined by your policy limits. The amount of sensitive information handled by your company – plus how many employees can access it – also affect the cost.
Median costs for Insureon customers
Small businesses pay a median premium of $88 per month, or $1,055 per year, for a fidelity bond. Cost estimates are sourced from policies purchased by Insureon customers.
Among Insureon customers, 21% of small businesses pay less than $600 per year for a fidelity bond, and 42% pay between $600 and $1,200 per year.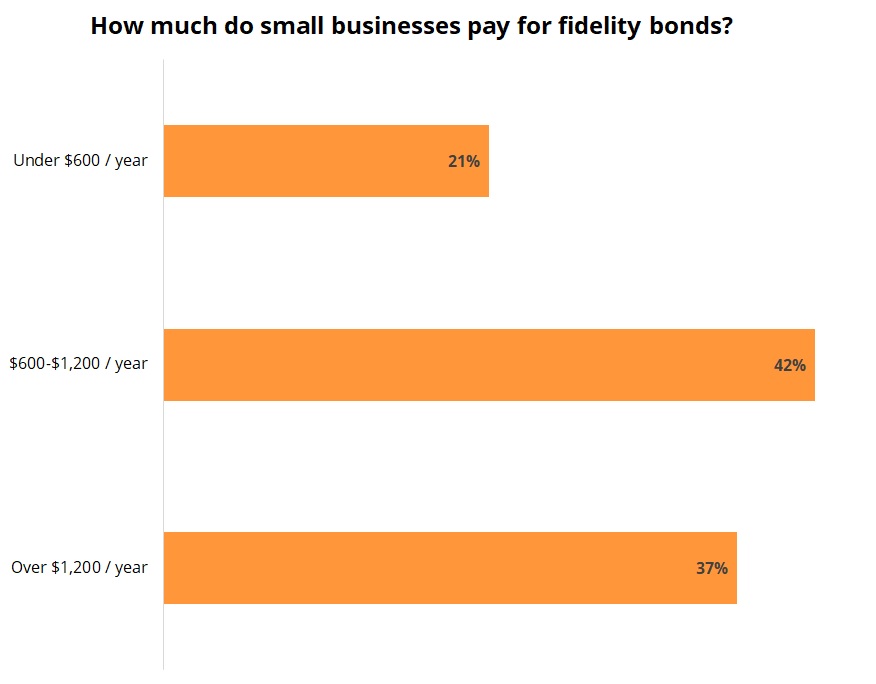 Common fidelity bond policy limits
Fidelity bond policy limits vary widely, ranging from as low as $5,000 to $10 million. Most Insureon customers (56%) choose fidelity bonds with a $1 million policy limit.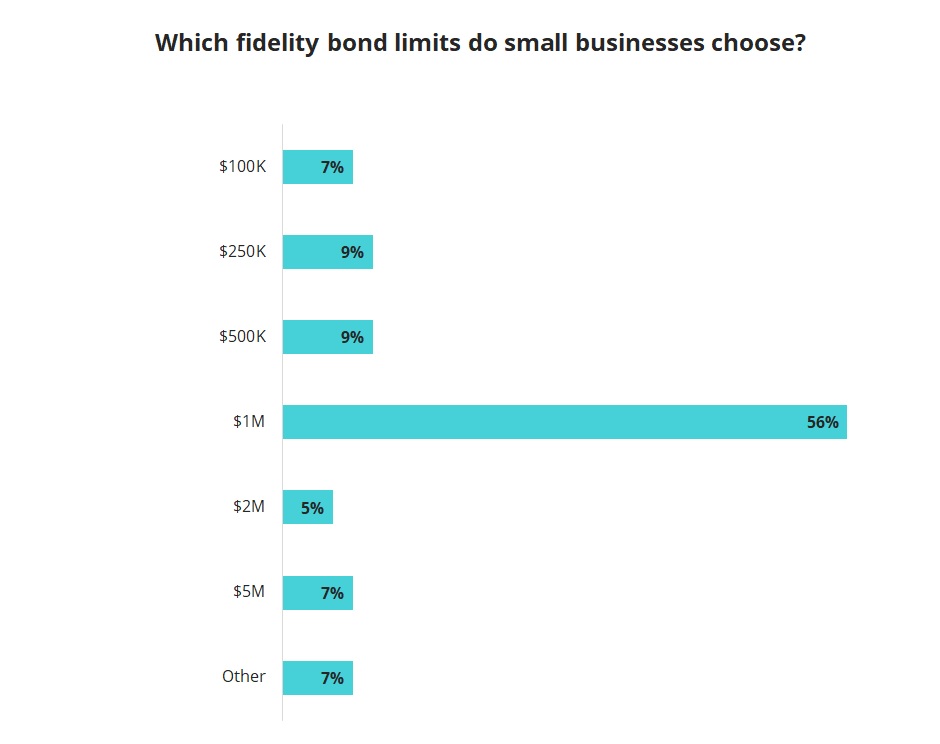 The cost of a fidelity bond increases with its limits
Insureon's analysis shows that policy limits have a direct impact on the amount small businesses pay for fidelity bonds. Higher limits cost more, but also provide better coverage.
The graph below shows that the cost of a fidelity bond goes up as the policy limit increases. The median cost of a fidelity bond with a $1 million policy limit, our most popular limit, is $1,054 annually, or less than $90 per month. A fidelity bond with a limit of $100K costs only $280 per year, or less than $25 per month.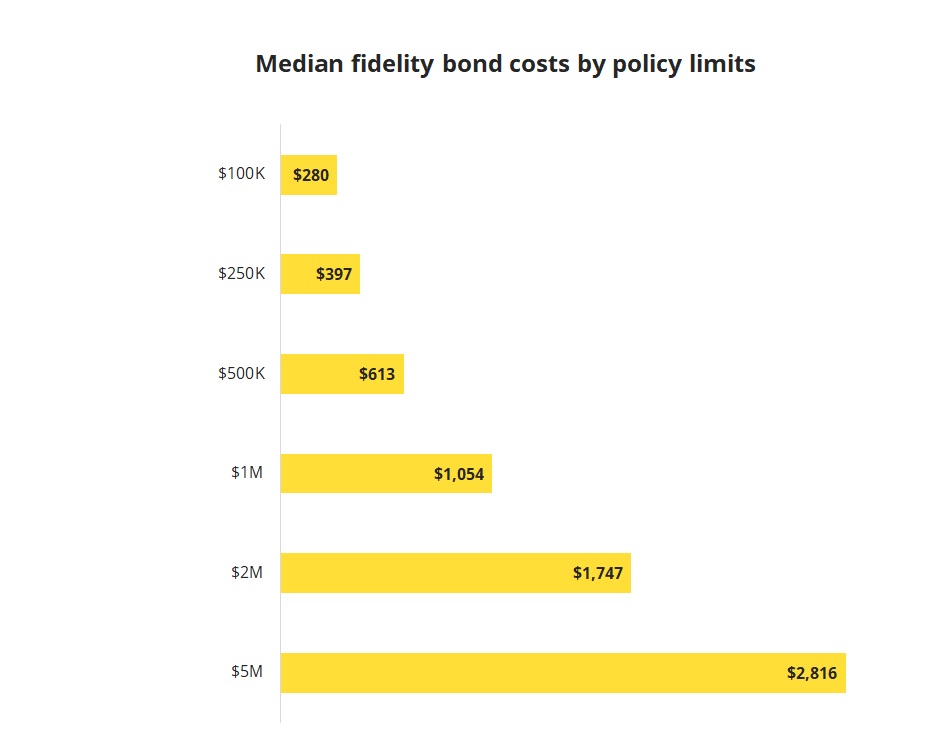 Fidelity bonds with low deductibles cost more, but provide better coverage
Small business owners can choose to pay more for a fidelity bond with a lower deductible, or save money in the short term by purchasing a bond with a high deductible. A deductible is the amount that a policyholder must pay out-of-pocket before an insurance policy will cover a claim.
Deductibles on fidelity bonds purchased by Insureon customers range from zero to $150,000. The median policy deductible is $10,000, chosen by 73% of customers. Other popular choices are $25,000 and $50,000.
Learn more about business insurance costs
Insurance premiums vary based on the policies a business buys. See our small business insurance cost overview or explore costs for a specific policy.
Compare small business insurance quotes
Save money by comparing insurance quotes from multiple providers.